Hugh Laurie And Ralph Fiennes Join 'Holmes And Watson'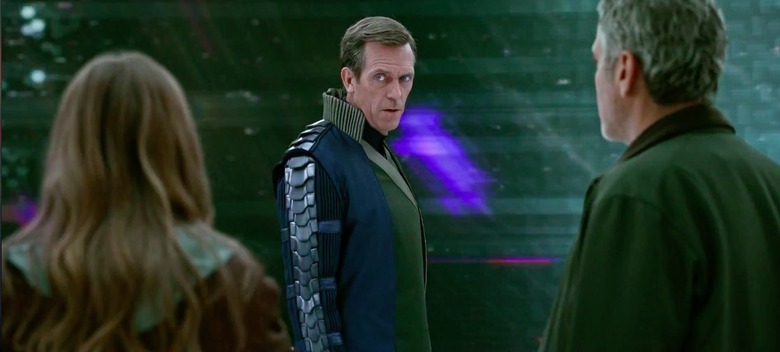 We first heard about Holmes and Watson back in 2008. At the time, it was going to star Will Ferrell and Sacha Baron Cohen, but the comedy fell to the wayside, and we instead got two Sherlock Holmes movies from Guy Ritchie. The musical was revived last summer with Ferrell still onboard but with Cohen out. Etan Cohen's (Get Hard) film now has John C. Reilly playing Watson, making this an exciting reunion for the Step-Brothers and Talladega Nights stars. They're in good company, too, as Hugh Laurie (Chance) and Ralph Fiennes (A Bigger Splash) have signed on to star in the film.
Below, learn more about Holmes and Watson.
The Hollywood Reporter doesn't have any details on who Laurie and Fiennes are playing, but their roles are apparently two famous characters from Sir Arthur Conan Doyle's stories. With two actors as distinguished as Laurie and Fiennes, it's hard not to imagine at least one of them playing a villain, but we'll have to wait and see. Few character and plot details have been revealed about Holmes and Watson. /Film's own Ethan Anderson read a draft of the script many years ago and recalls some details, though they might've been changed since then.
However, /Film's own Ethan Anderson read a draft of the script many years ago and recalls some details. We don't know how much it's changed since then, but from what Ethan recalls, Holmes and Watson aren't always fond of each other, with the detectives frequently butting heads. Considering how great it is to see Reilly and Ferrell at each other's throats in Step Brothers, a potentially bitter and rocky relationship between Holmes and Watson sounds like a comedy goldmine. It's been eight long years since they've co-starred in a movie together, so expectations, at least on my part, are high for this reunion.
Cohen, who co-wrote Idiocracy and Tropic Thunder, made his directorial debut with Get Hard, which unfortunately was not as funny as some of his writing credits. He's been involved in Holmes and Watson since the beginning as a writer, but he recently took the director's chair on the project. Cohen wrote that the Holmes and Watson script he read is "much funnier than Get Hard turned out to be, so hopefully not much has changed in the years since it was in development." Holmes and Watson is currently shooting in London, with Adam McKay producing.