Willem Dafoe Boards Kenneth Branagh's 'Murder On The Orient Express' Remake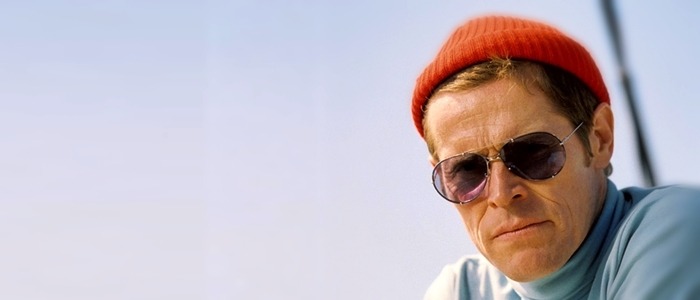 When Willem Dafoe signs up for a movie, that film is pretty much guaranteed to have at least one good performance. We expect nothing less of Dafoe, an actor I can't think of giving an underwhelming performance in recent memory. Not only is he consistent, he's also great more often than not, so it's satisfying to learn he's joined Kenneth Branagh's Murder on the Orient Express remake.
Below, learn more about the Murder on the Orient Express cast.
Based on Agatha Christie's 1934 novel, Murder on the Orient Express follows the mystery that unravels after a passenger is killed on a train. A cunning detective aboard the Orient Express, Hercule Poirot (Kenneth Branagh), begins to discover maybe more than one of the traveling passengers had reasons for wanting the victim, Ratchett (Johnny Depp), dead. According to Variety, Dafoe is playing the undercover detective, Gerhard Hardman, aboard the train.
The actor joins a truly star-studded and, more importantly, talented cast. Dame Judi Dench, Derek Jacobi, Michelle Pfeiffer, Penélope Cruz, Daisy Ridley, Leslie Odom Jr., Michael Peña, Josh Gad, and a breakout star from Sing Street, Lucy Boynton, are a part of Kenneth Branagh's remake. Pfeiffer is playing Mrs. Hubbard, a glamorous and outspoken passenger; Odom is Dr. Arbuthnot, a character not from the book; Ridley is Mary Debenham, who is in love with Arbuthnot; Dench co-stars as the Russian Princess Dragomiroff; Peña is Marquez, a Cuban passenger invented for the film; and Cruz has an unknown part.
Sidley Lumet directed the 1974 version of The Murder on the Orient Express, which features no shortage of great performances — especially Albert Finney's delightful and unpredictable one as Poirot. When Branagh was asked why he wanted to remake that excellent film, he told Indiewire:
We're on a lavish scale, which was one reason to do this item, to make it feel like an embrace of big-period cinema, big-train cinema — it's a big canvas. The idea which is so attractive is a romantic journey through Europe in the middle of the night, in which death and revenge are laid throughout. It's a very gripping, romantic idea of being on a train underpinned by murder and mayhem—a heady mixture!
Branagh typically does memorable work with thrillers. His last one, Jack Ryan: Shadow Recruit, wasn't on par with Dead Again or his arguably undervalued Sleuth remake, but it's a genre the extraordinary talented man fares well in overall. Before we see his next directorial effort, we'll see him this summer acting in Christopher Nolan's Dunkirk.
As for Dafoe, he's keeping busy, which is just how we like it. He has The Great Wall, Death Note, Justice League, and Aquaman coming up in the next year or two. We can also look forward to seeing him in Sean Baker's The Florida Project (learn more about it here), The Sleeping Shepard (starring Imogen Poots), and the sci-fi thriller, What Happened to Monday?
Murder on the Orient Express opens in theaters November 22nd.