Sequel Bits: 'Pirates Of The Caribbean 5,' 'Alien: Covenant,' 'Pitch Perfect 3,' 'Jurassic World 2'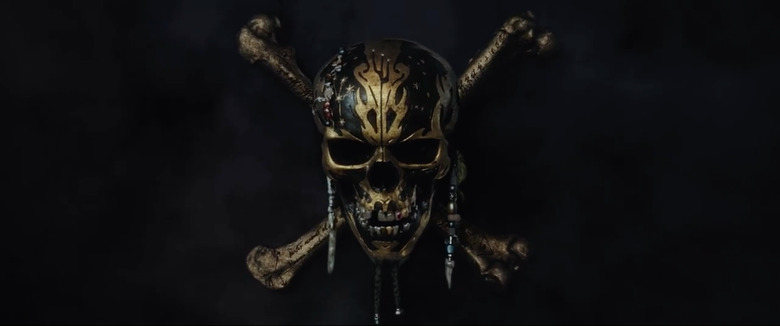 In this edition of Sequel Bits:
A new Pirates of the Caribbean: Dead Men Tell No Tales synopsis reveals a new detail.
Michael Fassbender talks about his Alien: Covenant characters.
New VR experiences built around Alien and Planet of the Apes are on the way.
The Fantastic Beasts and Where to Find Them book is getting a new edition.
Anna Kendrick shares a Pitch Perfect 3 cast photo as a new singer is cast.
Director J.A. Bayona talks about Jurassic World 2.
Lindsay Lohan really wants to make a Mean Girls sequel.
The latest official synopsis for Pirates of the Caribbean: Dead Men Tell No Tales reveals a interesting tidbit about the new movie – Captain Jack Sparrow won't be at the helm of the Black Pearl this time around:
Johnny Depp returns to the big screen as the iconic, swashbuckling anti-hero Jack Sparrow in the all-new "Pirates of the Caribbean: Dead Men Tell No Tales." The rip-roaring adventure finds down-on-his-luck Captain Jack feeling the winds of ill-fortune blowing strongly his way when deadly ghost sailors, led by the terrifying Captain Salazer (Javier Bardem), escape from the Devil's Triangle bent on killing every pirate at sea – notably Jack. Jack's only hope of survival lies in the legendary Trident of Poseidon, but to find it he must forge an uneasy alliance with Carina Smyth (Kaya Scodelario), a brilliant and beautiful astronomer, and Henry (Benton Thwaites), a headstrong young sailor in the Royal Navy. At the helm of the Dying Gull, his pitifully small and shabby ship, Captain Jack seeks not only to reverse his recent spate of ill fortune, but to save his very life from the most formidable and malicious foe he has never faced.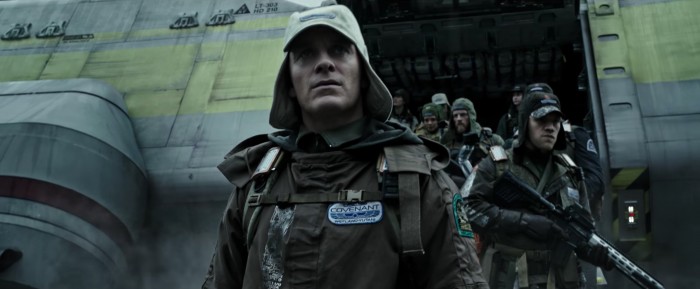 One of the most intriguing elements of Alien: Covenant is Michael Fassbender's dual role. Although he returns as David, the malevolent android introduced in Prometheus, he also plays Walter, a completely different android working with the crew of the Covenant colony ship. Speaking with Coming Soon, he explained the differences between the two characters:
I think Walter's a real different kettle of fish. David was definitely a work-in-progress, somewhat of a prototype I suppose. The elements of him that were the human elements I think people found a little disturbing, so Walter's more of a straightforward robot. Pretty logical, much more of a servant without the ego.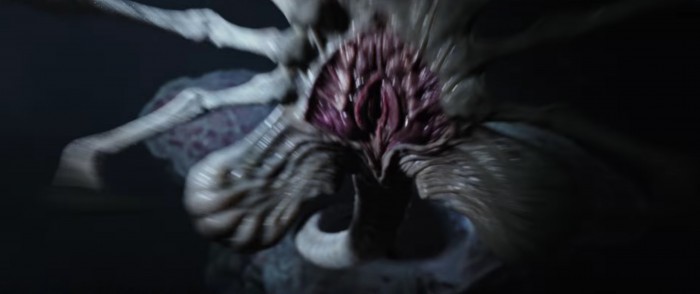 In other Alien: Covenant news, Variety reports that a virtual reality experience based on the film is on the way courtesy of the Fox Innovation Lab. Although details remain under wraps, it's being described as "a dread-inducing journey into the depths of the Alien universe" and that "Viewers will discover the true meaning of terror as they navigate through horrifying alien environments and a story where every decision could mean the difference between life and death." Since horror in VR can be nothing short of terrifying when pulled off well, I eagerly anticipate (and dread) giving this a shot.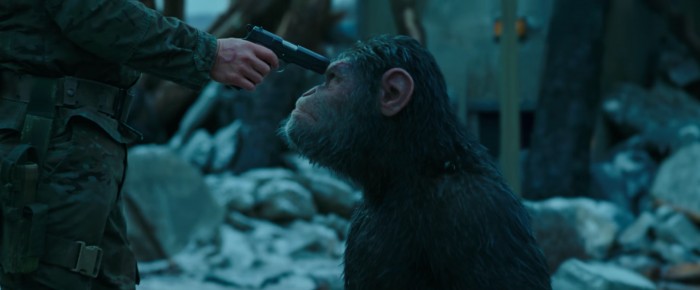 And because every major movie is going to get an accompanying virtual reality experience, a new Planet of the Apes VR experience is on the way. Although not directly based on the upcoming War For the Planet of the Apes, the timing here is surely not a coincidence. A brief demo was available at CES in Las Vegas and Variety reports that it involves the users stepping into the furry skin of an ape and facing off against another ape.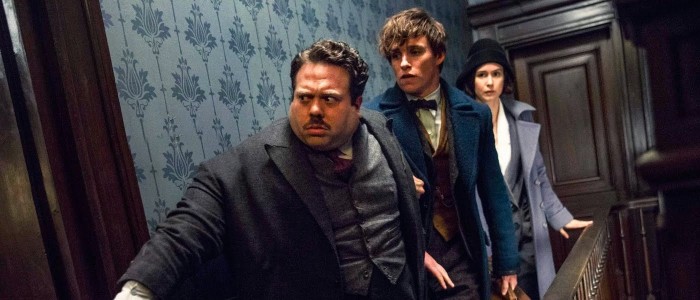 Although Fantastic Beasts and Where to Find Them is a spin-off of the Harry Potter series, it took its inspiration from a fictional book within J.K. Rowling's Wizarding World, which was also published as a "real" textbook. Now, Pottermore has revealed that new, updated edition of the book is on the way:
As well as proving to be an indispensable creature compendium to Harry, the book has enchanted readers' imaginations ever since. And like any diligent author, J.K. Rowling has revisited the original text to bring it in line with recent developments in the Wizarding World. We won't ruin the surprise of which beasts these will be, but let's just say there may be a few familiar faces. Or snouts. Or beaks.
And if you pick this up, know that all proceeds will go toward charity.
Pitch Perfect 3 isn't due out in theaters until December 22, 2017, but series star Ana Kendrick has shared a photo on Instagram showcasing the whole team back together again. Alongside Kendrick are Rebel Wilson (Fat Amy), Chrissie Fit (Flo), Shelley Regner (Ashley), Ester Dean (Cynthia Rose), Hana Mae Lee (Lilly), Brittany Snow (Chloe), Anna Camp (Aubrey) and Kelley Jakle (Jessica). Not pictured: Hailee Steinfeld's Emily Junk, who joined the crew in the first sequel. Director Trish Sie is stepping in for Pitch Perfect 2 director Elizabeth Banks.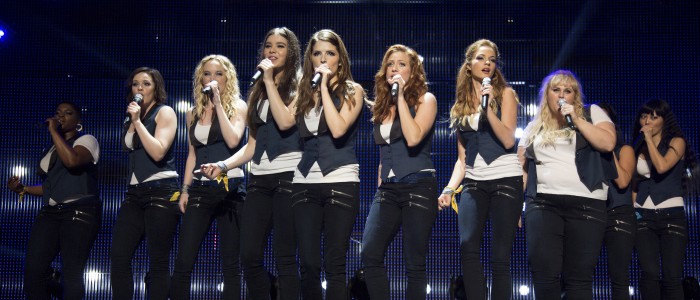 In more Pitch Perfect 3 news, Andy Allo, who was discovered by Prince and toured with him prior to his death, has joined the cast. She'll play Charity, a member of Dew, the chief rival to our heroines in the new movie.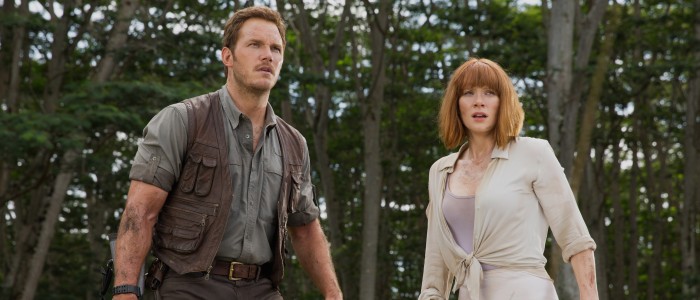 Remember that frequently mocked scene in Jurassic World where Bryce Dallas Howard outruns a T. rex while wearing high heel shoes? Director J.A. Bayona promise that his upcoming sequel will see her wearing more appropriate footwear, telling Birth Movies Death:
Claire [Bryce Dallas Howard] doesn't wear high heels in this movie. There will be new dinosaurs. Finding that proper balance between what the audience is expecting and new stuff is always a challenge in doing a sequel.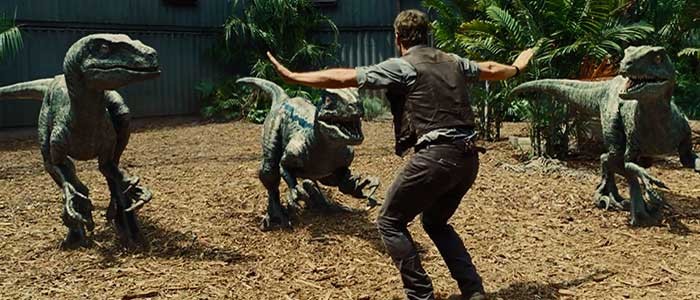 AICN also spoke with J.A. Bayona while he was doing press for A Monster Calls and they asked him about the rumors of his sequel utilizing more animatronic dinosaurs:
I think that the trick always is to mix different techniques. So you have the audience not really knowing what they're seeing. The moment you use only CGI, you can notice there's something missing. Also, I'm very aware the audience nowadays, they don't accept animatronics the way we accepted them in the '80s. So I think it's a question of finding the balance between animatronics and CGI. That was my goal with A MONSTER CALLS. We were using the animatronics as much as possible, but from the moment you're capturing the performance from another actor, it's tricky. In this case, I think we're going to try to use animatronics as much as possible. You have a real sense of weight, of reality, when you have the balance, but at the same time there's going to be lots of CGI.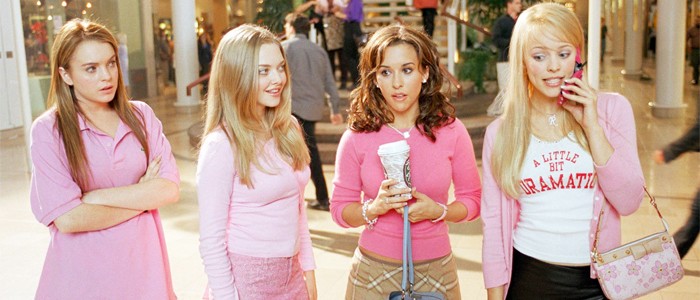 It's been 13 years since Mean Girls cemented itself as a low-key cultural touchstone that briefly restored Lindsay Lohan's career and helped set a new tone for the modern high school movie. And Lohan thinks it's time for a sequel, telling CNN:
I have been trying so hard to do a 'Mean Girls 2. [...] It is not in my hands. I know that Tina Fey, and Lorne Michaels, and all of Paramount – everyone is very busy. But I will keep forcing it and pushing it on them until we do it.
She even claims to have written a treatment for the sequel. In the meantime, original screenwriter and co-star Tina Fey is working to transform the movie into a stage musical, which is supposed to premiere in October of this year.
We're only a few months away from the release of the Trainspotting sequel (still awkwardly titled T2 Trainspotting), so here's a new feature about what's going on with Jonny Lee Miller's character, Sick Boy.