Bryan Fuller Still Wants The 'Hannibal' Cast To Take On 'The Silence Of The Lambs'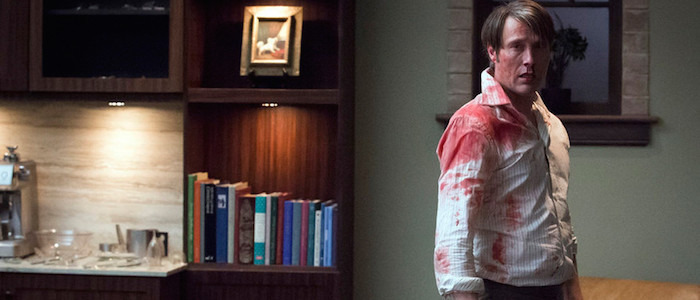 There has never been another television show quite like Hannibal, which redefined what a horror television show could look and feel like across three grand, glorious, and gory seasons. But even the show's most ardent fans must have realized that the writing was on the wall when the third season went full arthouse Grand Guignol – you don't venture down a rabbit hole that weird and twisted without scaring off the normals. The series died as it lived: brilliantly, in front of a tiny audience.
But series creator and showrunner Bryan Fuller still hasn't given up on Hannibal quite yet and is still talking about a potential miniseries follow-up that would adapt The Silence of the Lambs.
Fuller has spent the past 18 months or so
talking up a potential fourth season or miniseries
, which would adapt Hannibal Lecter author Thomas Harris' second (and most famous) novel for the small screen. His most recent round of wishful thinking comes to us via the
(via
), where he talks about taking on The Silence of the Lambs and beyond:
I think the film adaptation is a perfect film, but there's a lot of interesting nooks and crannies to explore in a television series. I hope we get to tell the story. I think, ideally for the cast, it would be as a miniseries, here and there. Let's do 6 to 8 episodes of that, and 6 to 8 episodes over here. And do it as an irregular thing.
While I'm certainly not getting my hopes up for more Hannibal (and I remain pretty happy with the near-perfect final episode), I will say that my skin gets tingly when I think about this team taking on this source material. Fuller and his writers were never precious about Harris' work, taking what they loved, jettisoning what wouldn't work on television, and remixing the events and characters to create something that felt profoundly unique. Jonathan Demme's Oscar-wining film adaptation of The Silence of the Lambs is a brilliant movie that adapts the novel in a fairly straightforward fashion, so the thought of watching the Hannibal team tread on that ground is pretty exciting stuff.
Of course, this is just Fuller talking. He's currently busy with his television adaptation of Neil Gaiman's American Gods, a gig that
cost him his role as the captain on CBS' Star Trek: Discovery
. If more Hannibal comes our way, it will have to arrive when he finds a gap in his ever-busy schedule. And then he has to convince someone to give him money to make more challenging, beautiful, and beautifully inaccessible horror. Not an easy feat.