'The Losers' Director Sylvain White Will Make Screen Gems' 'Slender Man'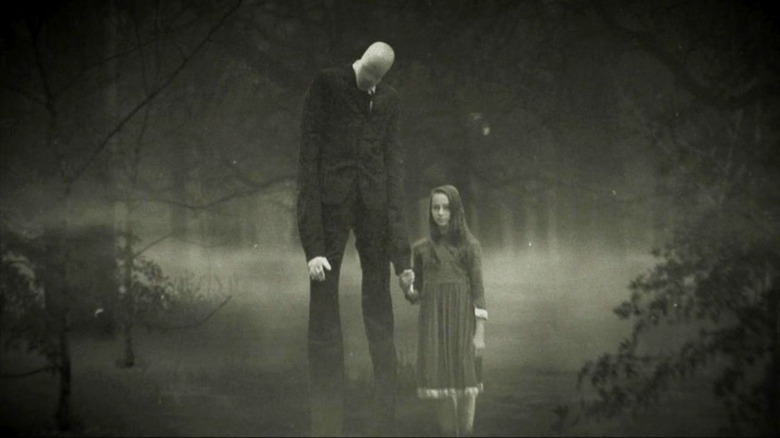 Sylvain White has been attached to some notable projects over the past couple years. The director behind Stomp the Year worked on an adaptation of Frank Miller's Ronin and a movie based on the video game Castlevania, but he hasn't helmed a feature since directing The Losers, a fluffy and enjoyable enough B-movie. Almost seven years after directing that comic book movie, White may have found his next project to direct, Screen Gems' Slender Man.
Below, learn more about the Slender Man director.
Back in May, it was rumored Screen Gems was interested in making a horror movie about Slender Man, a mysterious, faceless and creepy figure who was created on a forum. Something Awful user Victor Surge took part in a thread asking for "paranormal images through Photoshop." Surge posted two photos of Slender Man, which led to others creating photos and stories about him. There's all sorts of rules and tales written, but he's mostly known for his appearance and for preying on children.
Screen Gems was reportedly aiming for a late 2016 shoot and a 2017 release date. Unless Slender Man moves fast, the film coming out this year is probably unlikely, but we'll see. Previously unreported is that James Vanderbilt is producing the horror movie. In addition to writing The Losers, Vanderbilt wrote Zodiac, The Rundown, and White House Down, and he recently made his directorial debut with Truth. Vanderbilt is producing alongside William Sherak and Bradley Fischer. The trio's production company, Mythology Entertainment, first landed the rights to Slender Man. There's no word on when Slender Man might start shooting or what the story is, but the script is written by David Birke, who wrote 13 Sins and Paul Verhoeven's Elle. As for White, he's been plenty busy these past few years, having directed episodes of Hawaii Five-0 and Empire.
There's another Slender Man film coming out, an HBO documentary titled Beware the Slender Man, which is about the two 12-year old girls from Wisconsin who were arrested for allegedly stabbing a classmate 19 times. The two girls claimed they were paying "homage" to Slender Man. The doc covers the developing trial of the two girls who could end up being tried as adults. Director Irene Taylor Brodsky has said the doc is not about "guilt or innocence, but instead the court's deliberation whether the girls should be tried as adults or children. Above all, it is the anguish and astonishing honesty of the girls' parents that anchors the film's narrative to its tragic core."