Rachel McAdams May Join Jason Bateman In 'Game Night'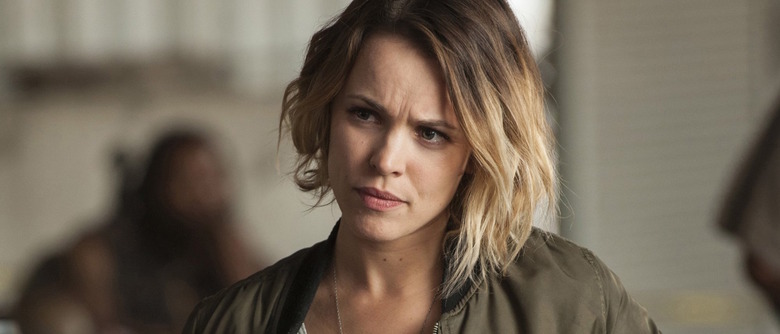 Rachel McAdams (Doctor Strange) is close to signing up to star in the ensemble comedy Game Night, which Jonathan Goldstein and John Francis Daley (Vacation remake) are directing. Actor and co-producer Jason Bateman's involvement in the project began almost four years ago, and he remains attached to star. The dark, ensemble comedy is about a game night gone horribly wrong.
Below, learn more about the Jason Batman comedy.
Game Night is about a group of couples whose regular game night turns into a murder mystery. Mark Perez (Accepted) pitched the project to New Line Cinema in 2013. The script has been rewritten since hen, but the plot and the turn — someone dying — doesn't appear to have changed. The outlet doesn't reveal who exactly McAdams is playing, as she hasn't officially signed on yet, but it's probably safe to assume she may play a character attending game night.THR reports Goldstein and Daley were hired by Bateman's production company, Aggregate Films, to rewrite the script and direct. They were "instrumental" in getting McAdams involved in the project. It's been a while since we've seen McAdams in a comedy, so this is fine news, although Bateman's studio comedies are a little hit and miss. He recently starred in another ensemble studio comedy, Office Christmas Party, which didn't do too well with audiences or critics. Game Night is said to have a similar tone as Horrible Bosses, which Goldstein and Daley worked on. The screenwriting and directing duo, whose Vacation remake isn't without its moments, recently wrote Spider-Man: Homecoming.
McAdams is known more for her dramatic roles, but one of her most famous roles is Regina George from Mean Girls. She's hilarious and delivers no shortage of quotable lines in that high school movie. McAdams is also very funny in Morning Glory, an overlooked and charming romantic comedy. For whatever reason, we haven't seen the actress in many studio comedies, with of course the exception of David Dobkin's Wedding Crashers. The Academy Award-nominated actress didn't get to be a part of too many jokes in that movie, though, as she had a more grounded role. Considering we rarely see McAdams go big in a comedy, it'll be refreshing to see her in a more overtly comedic role again. No other actors are attached to star alongside Bateman and McAdams in Game Night at the moment, but we'll likely hear more casting announcements soon.