WGA Nominations Go To 'Moonlight', 'La La Land', 'Arrival'... And 'Deadpool'?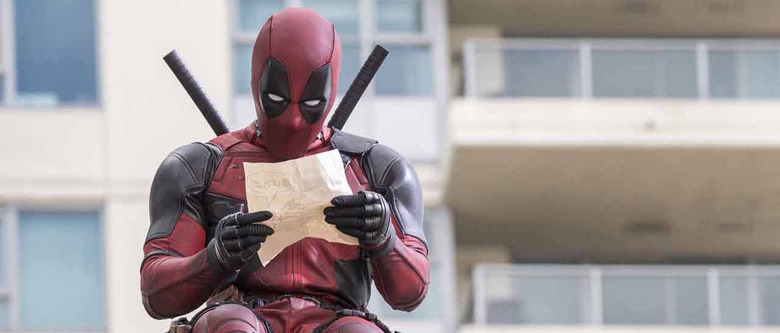 By this point in the season, we've got a rough idea of how the awards race is shaping up. La La Land, Moonlight, and Manchester by the Sea are already looking like Oscar frontrunners despite the fact that the actual Oscar nominations won't be announced for another few weeks, and films with that kind of momentum tend to rack up a whole bunch of other prizes on the way. So of course all three have been nominated for the Writers Guild Awards, along with some of the other usual suspects like Fences and Arrival.
But every once in a while, the universe likes to throw us for a loop. Today, a big surprise has come bursting in through the fourth wall to curse up a storm. Yup, Deadpool has managed to snag a Best Adapted Screenplay nom at the WGAs, beating out more expected contenders like Silence, Sully, and Hacksaw Ridge. Find the full list of 2017 WGA nominations below. 
Here's the list of the 2017 WGA nominations for film (TV categories were announced earlier).
Original Screenplay
Hell or High Water, written by Taylor SheridanLa La Land, written by Damien ChazelleLoving, written by Jeff NicholsManchester by the Sea, written by Kenneth LonerganMoonlight, written by Barry Jenkins, story by Tarell McCraney
Adapted Screenplay
Arrival, screenplay by Eric Heisserer, based on the story "Story of Your Life" by Ted ChiangDeadpool, written by Rhett Reese & Paul Wernick, based on the X-Men comic booksFences, screenplay by August Wilson, based on his playHidden Figures, screenplay by Allison Schroeder and Theodore Melfi, based on the book by Margot Lee ShetterlyNocturnal Animals, screenplay by Tom Ford, based on the novel Tony and Susan by Austin Wright
Documentary Screenplay
Author: The JT LeRoy Story, written by Jeff FeuerzeigZero Days, written by Alex GibneyCommand and Control, telescript by Robert Kenner and Eric Schlosser, story by Brian Pearle and Kim Roberts, based on the book Command and Control by Eric Schlosser
***
For the most part, the WGA nominations have turned out as expected, with Deadpool as the only major surprise. But don't get too excited about the Merc's Oscar prospects just yet. The Writers Guild and the Academy have different rules about what constitutes an "adapted" screenplay versus an "original" one, so Moonlight and Loving will both be competing in the Adapted Screenplay category at the Oscars — which means it's going to be that much harder for Deadpool to break in.
While the Deadpool nomination caught us off guard, it doesn't come totally out of the blue. The Writers Guild nominated Guardians of the Galaxy in the same category in 2015. Apparently, they've got a thing for snarky, self-aware superhero movies crammed with quotable one-liners. And as interesting as it is that Deadpool was recognized at all, it's still a long, long shot to win against the likes of Arrival and Fences. I might say something here about how it's an honor for Deadpool just to be nominated, but I've got a feeling Wade Wilson has no patience for platitudes like that.
The Writers Guild Awards will be announced Sunday, February 19.