Westworld Bits: Theme Music Covers, A Few More Easter Eggs, And A 'Game Of Thrones' Mash-Up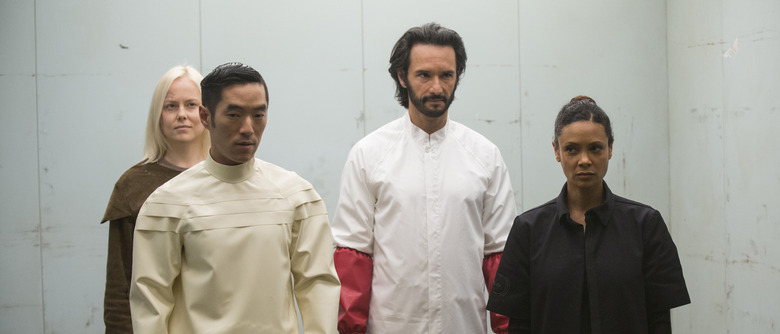 Westworld's terrific first season may be over, but the internet isn't done talking about it quite yet! In this edition of Westworld Bits:
Jonathan Nolan and Lisa Joy on the nature of Dolores' self-awareness.
What does "These violent delights have violent ends" really mean?
Evan Rachel Wood talks about working with a "fly wrangler."
Jeffrey Wright talks about benefits of longform drama.
A cool new poster by Berkay Dagler.
Luke Hemsworth explains why season two will take so long to make.
The latest Westworld/Game of Thrones mash-up video.
The Westworld theme covered as a metal song and acapella.
TV Line spoke with Westworld showrunners Jonathan Nolan and Lisa Joy about whether or not Dolores and Maeve, who seemingly have total control of their own actions in the season finale, are truly independent or if they're just tools operating from a new set of parameters. Nolan explained their perspective on the matter:
What we're playing with at the end of the season, for both Dolores and Maeve, is the difference between having your actions dictated and having them understood. What I loved about programming versus writing was [that] programming was, in its most basic form, very clear-cut. You compiled it, you ran it, and it either worked or it didn't. Then, as programs get more and more complicated, it gets harder to predict and understand what the machines are going to do. But on a granular level, on a sort of atomic level, you should be able to piece through the code and understand exactly what it's going to do.
To sum that up, Dolores and Maeve are still working from code created by Dr. Ford, but they now have an infinitely larger set of options and can make their own decisions, even if those decisions could be predicted from that code.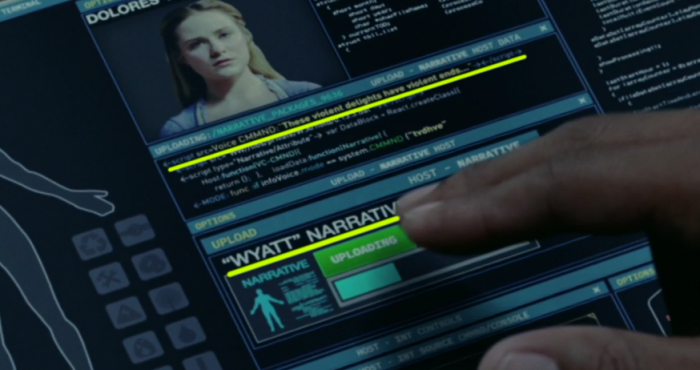 One of the big reveals from the season finale was that there was no Wyatt – the uber-villain of Westworld never actually existed in the robotic flesh, but was actually a narrative used to push Dolores to the next level. Reddit user shmorpheus uncovered one additional detail that helps tie the whole thing together: "These violent delights have violent ends," the oft-repeated phrase heard throughout the show's first season, is the voice command to load to the Wyatt narrative.
If you thought the flies seen in Westworld (usually crawling across Dolores' immobile face) were CGI, it's time to learn a thing or two about the art of fly wrangling. Evan Rachel Wood was a guest on Late Night With Seth Meyers, where she explained exactly how they used real flies to achieve those particular shots. Her story begins around the 1:34 mark.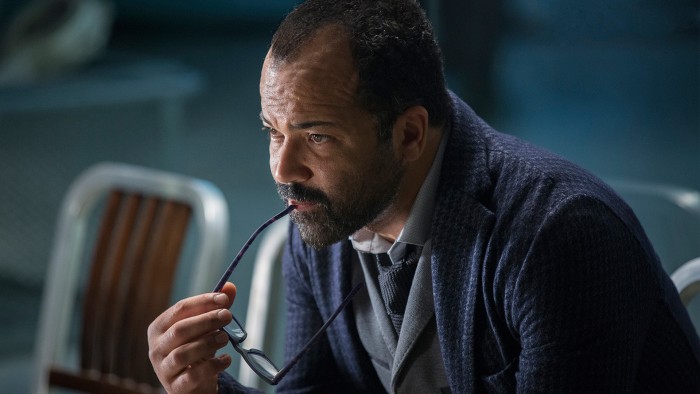 Jeffrey Wright was an acclaimed stage and film actor before he became an HBO regular with Boardwalk Empire and Westworld, and he credits the former for opening his eyes to the possibility of the latter. As he told ET Online:
The Boardwalk experience really opened my eyes to the possibility of these longform dramas. There are these sympathetic exchanges between writer and actor as you go forward. You begin to inform one another, which is really an unusual dynamic and I found it deeply satisfying.
He also explained the appeal of joining a show from the first episode, rather than popping in in a later season:
I was curious by the opportunity of taking the risk of starting at the ground floor, as opposed to Boardwalk, where everybody else built the building and then I moved into the penthouse. I wanted to help shape the unknown.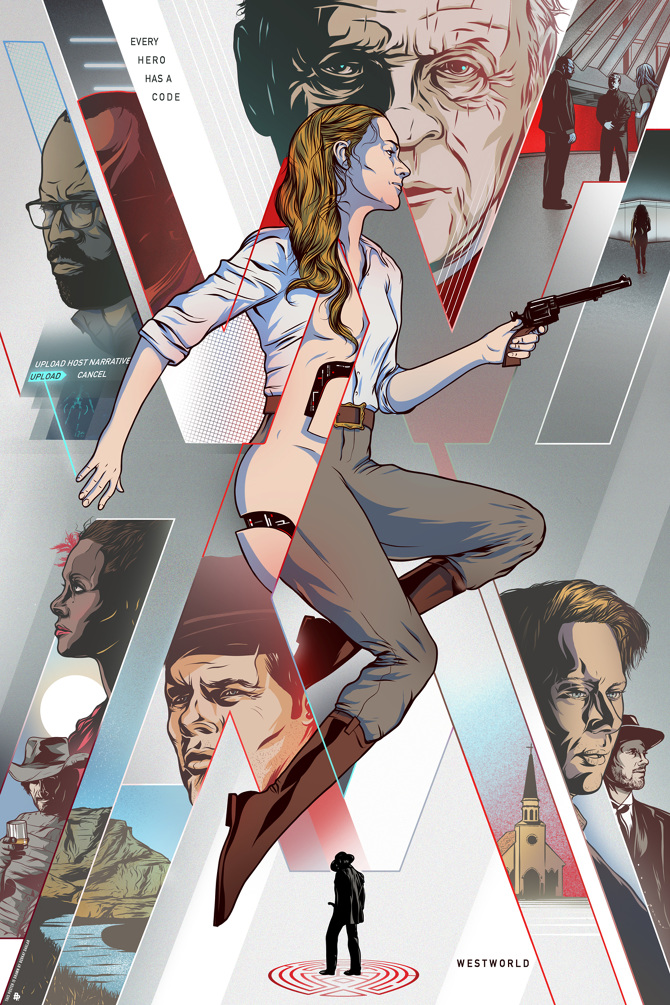 Artist Berkay Dagler has created a fan poster for Westworld, showcasing the key characters and locations from the series in a stylish, colorful way. You can find more of his work right over here.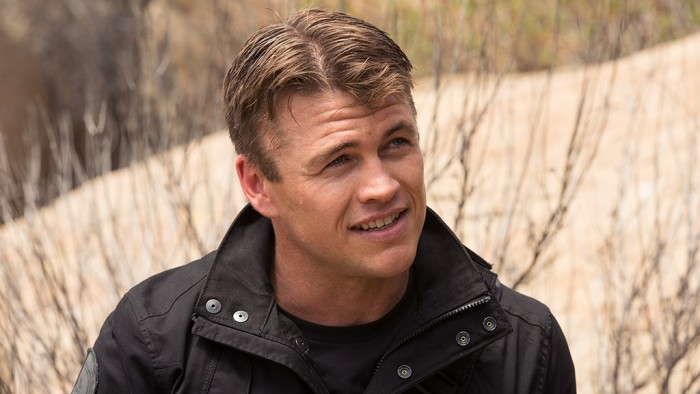 Luke Hemsworth recently spoke with the Independent about his work on the series, explaining that the character of Ashely Stubbs didn't require him to stretch his actual personality too much:
There is not a lot of hefty research that I had to do to play Stubbs. There is a lot of stuff that is quite close to me, there is a physical presence, there is an intellect, there is a wry sense of humour, and a sardonicism. Yeah, I think it's played quite close to my heart, this character. Maybe that is the answer.
He also explained offered the boilerplate response for why season two will take so long to arrive:
They are trying to get it right. They don't want to go in doing what they were doing last time where they were under the cosh the whole time. They want to go in with a clear plan – A to Z and everything in between – at least have drafts in place.
There is no shortage of Westworld/Game of Thrones mashups floating around the internet, but this one, which re-edits the story of Jon Snow to showcase him as a host in "Westeros World" who keeps on dying over and over again, is pretty darn good. The best detail: the bloodthirsty Locke as a Man in Black-style guest.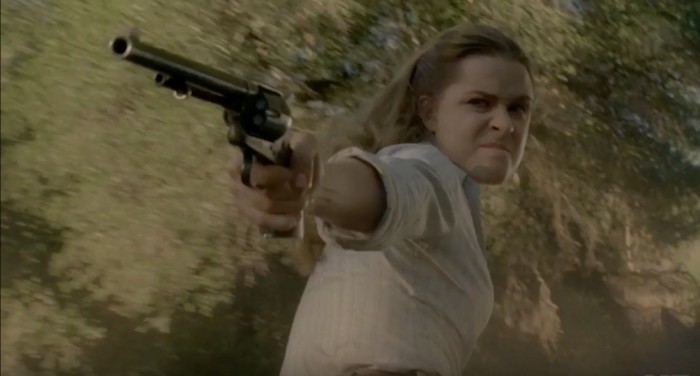 Insider has published an impressive (and seemingly comprehensive) list of 41 moments from Westworld's first season that foreshadowed future plot twists. Some are obvious, but others are very clever, like how Dolores tells Teddy about the "Judas steer" in the pilot, laying the thematic groundwork for her role as the leader of a robot uprising.
For another long read, there's this great New Yorker article on Jonathan Nolan and Lisa Joy, which offers one of the more complete looks at how Westworld came to be. Here's a fun excerpt where Joy explains how feeling empathy for video game NPCs helped inform the series:
Once Abrams handed over development to Nolan and Joy, they began what Nolan referred to as "research time": Sergio Leone's films for visual and character reference, Philip K. Dick novels for artificial-intelligence dilemmas, and the Grand Theft Auto games for world-building and interlocking narrative. When playing G.T.A., Joy told me, "I literally just cruise around the city and obey the laws. . . . It's hard for me to run over a lady, because I'm, like, Does she limp home to her family when you turn it off? Do they have health insurance?" Yet it was video games, Nolan said, that gave them "a language for what we wanted the hosts to be. We wanted them to be N.P.C.s," or non-player characters. "We wanted the video-game equivalent of extras, because in Westworld, the guest is the hero."
#westworld quick sketches for charlotte hale @TessaThompson_x pic.twitter.com/4453BUwzID

— ane crabtree (@AneCrabtree) December 9, 2016
Westworld costume designer Ane Crabtree shared some early sketches for Charlotte Hale's wardrobe, offering an early look at the stylish clothing Tessa Thompson would later wear in the actual series.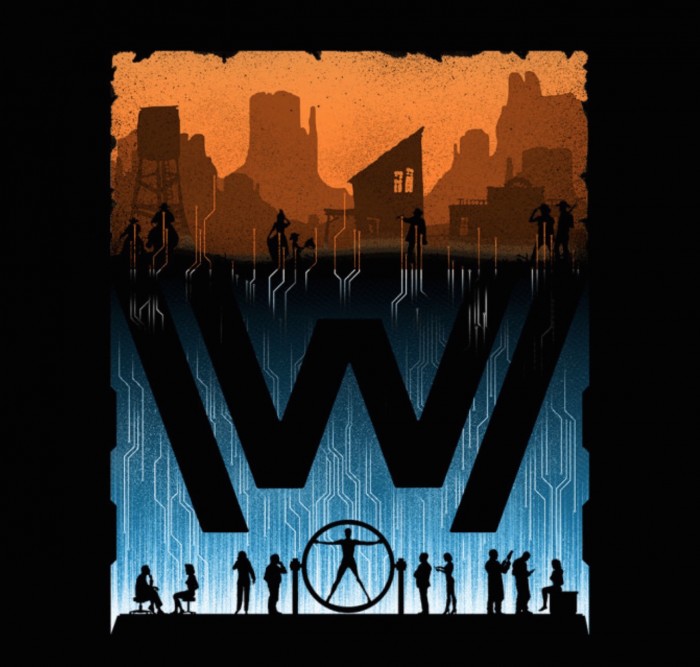 And while you can't buy Charlotte's outfit (yet), you can head over to TeeFury to buy this Westworld t-shirt for $22. And if you want more, there's a whole bunch of Westworld stuff popping on Etsy.
You can probably hum the Westworld theme without thinking twice at this point, but have you really heard it until you've heard the heavy metal version?
And if that doesn't do it for you, there's always this acapella version.
And let's close out this edition of Westworld Bits (possibly the last one for some time!) with this video compilation of all the Dubsmash videos Evan Rachel Wood and Jimmi Simpson made while filming the first season. Some of the movie scenes they recreate actually tease (and outright spoil!) some of the biggest plot twists of the season. Of course, hindsight is 20/20.