Get Your Own Still From The Next 'Logan' Trailer, Hope For A Deadpool & Wolverine Movie Grows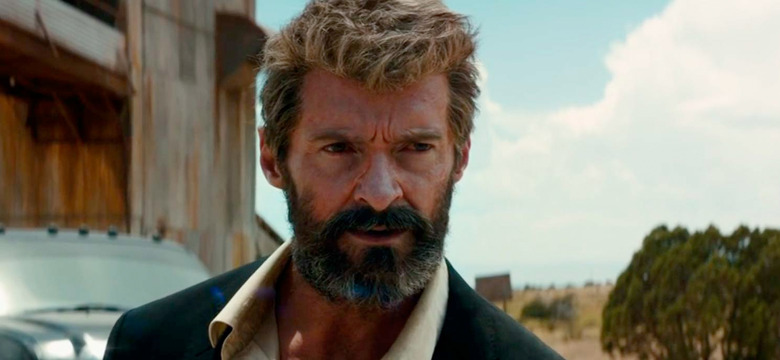 Instead of offering a sneak peek of the next Logan trailer (expected sometime in January) by way of a trailer for the trailer, 20th Century Fox is doing something a little different. They've decided to set up a website where you can sign up with your personal address, and they'll send you a postcard of one out of the 1,974 frames that make up the trailer.
For those doing the math, with there being 24 frames per every second of film, the trailer is about 82 seconds long (nearly a minute and a half). Also, fun fact, 1974 just happens to be the year that Wolverine debuted in Marvel Comics, in an issue of The Incredible Hulk.
The prospect of a new Logan trailer is enticing, but what about the possibility of seeing Wolverine and Deadpool in the same movie? The rumor about Ryan Reynolds appearing Logan has been totally debunked by both the actor and Logan director James Mangold, but that doesn't mean we won't have a chance of seeing the characters on the big screen again, this time the right way.
Find out more about the Deadpool and Wolverine movie after the jump, as well as how to get your own collectible Logan trailer still postcard.
Borys Kit, a journalist at The Hollywood Reporter, posted this on Twitter:
Re: Deadpool in LOGAN – my sources say def no way he's in the movie. BUT...don't rule out something ELSE involving Deadpool & Wolvie.

— Borys Kit (@Borys_Kit) December 29, 2016
That's further confirmation that Deadpool won't appear in Logan, which is probably for the best due to the deadly serious, somber nature of the supposed final time we'll see Hugh Jackman as Wolverine. Ryan Reynolds even said as much on Twitter in response to a fan:
No. I want a Deadpool/Wolvie film. But Logan is its own unique & perfect thing. The Big Red Shit-Talker wouldn't mix with the tone. https://t.co/35WpEJLJ10

— Ryan Reynolds (@VancityReynolds) December 29, 2016
The prospect of Hugh Jackman sticking around for one more movie so that he can take on/team up with Deadpool is an enticing one. Surely it's not a done deal or anything like that, but considering the popularity of Deadpool and how much fans love Hugh Jackman as Wolverine, I'm sure Fox will throw whatever money they have to at the Australian actor to get him involved with something like that.
For all you Wolverine fans out there who came here looking to get their own still from the upcoming trailer, just go to this website right here. It sounds like there's only one of each frame since the website says this:
Each postcard features a unique frame, but there's only 1,974 frames, so sign up today before they're gone.
Our own Jacob Hall was having trouble getting his address confirmed for a postcard, so we thought they might be sold out, especially with only 1,974 but then I tried to sign up and had no problems. We're not sure if they're sold out or not yet, but the best you can do is try and see if you can get your hands on what will probably be a bit of a collector's item.