Which Familiar Mutant Has A Cameo In 'Logan'? [UPDATED]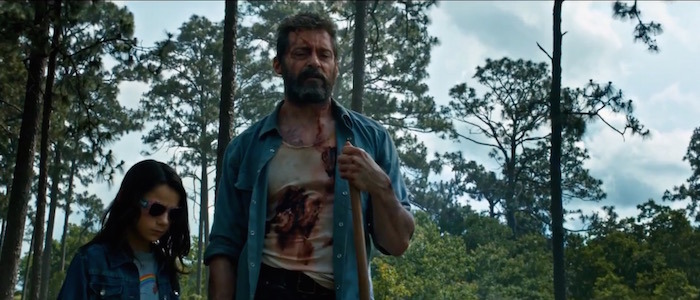 For someone who considers himself a lone wolf, Wolverine sure seems to have a lot of pals. Though Logan is his story first and foremost, it surrounds him with several other mutants including Professor X (Patrick Stewart), Laura (Dafne Keen), and Caliban (Stephen Merchant). And now it looks like another familiar face will be making their way to the X-Men spinoff. Get details on the Logan cameo below, but be warned that the following information may be considered spoiler-y.
UPDATE: Director James Mangold is denying the Logan cameo rumor. See his reaction below.
TheWrap reports Ryan Reynolds will be making an appearance as Deadpool in Logan, and that in fact he's already shot his scene with Deadpool 2 director David Leitch. (The rest of Logan is directed by James Mangold.) Deadpool's cameo is likely to be included as a post-credits scene, rather than as part of the main storyline.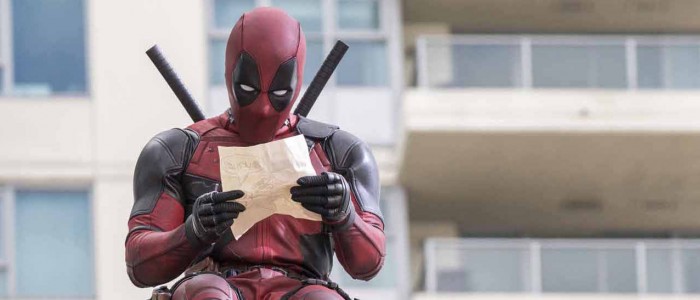 Which is probably for the best, because as good as Deadpool was and as good as Logan looks, the two films could not be more different in tone or personality. Yes, they're both R-rated, but Deadpool is all cheeky wisecracks, gleeful bloodshed, and NSFW sex, whereas Logan looks much more like a grim, gritty adult Western. Plus, we all remember what happened the last time Deadpool and Wolverine were in a movie together — we got the very terrible X-Men Origins: Wolverine, which did both characters a massive disservice. I expect there'll be some cracks about that in Deadpool's Logan cameo.
Logan picks up with Wolverine in a bleak, not-too-distant future in which mutant births are in severe decline. Logan's powers are in decline, leaving him with intense pain that he self-medicates with booze. He has a day job as a driver and in his time off, he and Caliban take care of an ailing Professor X whose mind is not all there anymore. Though Logan has long since left his superhero days behind, he finds himself called into action once more when he's moved to help Laura, a young mutant who reminds him of himself.
Logan is in theaters March 3, 2017.
UPDATE: Mangold and Reynolds are both strenuously denying reports that Deadpool will make a cameo in Logan.
Maybe @TheWrap is the show biz Breitbart. #fakenews

— Mangold (@mang0ld) December 28, 2016
Sadly, not true. Prisoner 24601 is on a solo mission. https://t.co/5czBmMRfY1

— Ryan Reynolds (@VancityReynolds) December 28, 2016
Two possibilities here. Maybe TheWrap just plain got it wrong. Rumors tend to fly fast and heavy around highly anticipated films like Logan, and even generally reliable sources can fall for the wrong ones from time to time. Or maybe TheWrap got it exactly right, and Mangold and Reynolds are just trying not to spoil the surprise. It wouldn't be unheard of for filmmakers and stars to flat-out lie in order to hide a plot twist — remember how adamantly the entire Star Trek Into Darkness cast and crew insisted Benedict Cumberbatch was not playing Khan, before it turned out he was, in fact, playing Khan?