'Captain Underpants' First Look Photo: This Might Be Your Kid's Most Anticipated Superhero Movie Of 2017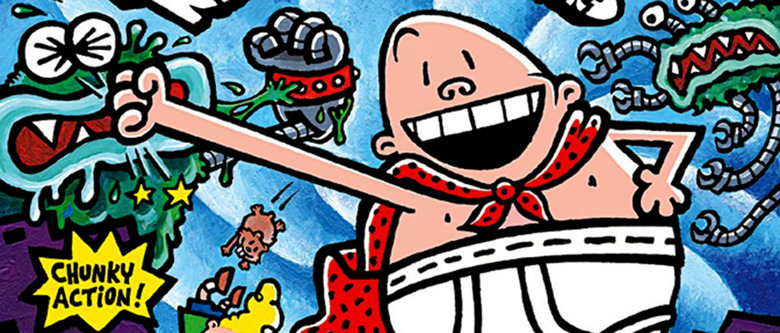 If you're an adult, your most highly anticipated superhero movies of 2017 probably include the hard-R Logan, the grim and gritty Justice League, maybe the playful Spider-Man: Homecoming if you're feeling young at heart. But if you're a small child, that list might be topped by Captain Underpants, an animated feature based on the long-running book series by Dav Pilkey.
Normally, it'd seem a bad sign for the film's own director to describe his leading man as "sheer stupidity," but in this case it's a positive — we are, after all, talking about a superhero famous for running around in his underpants. A Captain Underpants first look photo has just been revealed, and you can click on through to check it out.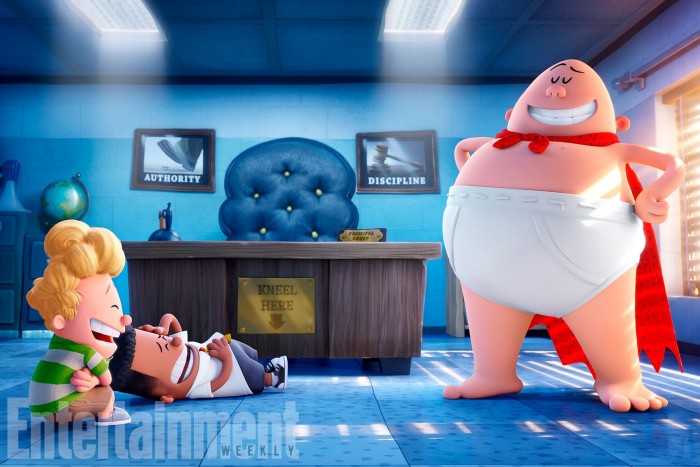 While the Captain Underpants first look image is all slick, colorful CG, Soren hints that we'll see some other styles in the movie, including hand-drawn 2D comic book scenes and sock puppets. That already makes Captain Underpants sound more interesting than a lot of kiddie fare out there.
I'm not all that familiar with Captain Underpants myself, but friends with children assure me he's a big deal among the elementary school set. Pilkey's series, which first launched in 1997, centers around two fourth graders whose homemade comic books become real when they accidentally hypnotize their mean principal into becoming Captain Underpants. Kevin Hart and Thomas Middleditch voice the two kids, George Beard and Harold Hutchins. Ed Helms is the principal-turned-superhero.
Director David Soren sang the praises of Ed Helms in an interview with Entertainment Weekly:
[Helms] has managed to tap into the sheer stupidity of Captain Underpants. He's a delusional superhero who thinks he's got all kinds of powers and has literally zero ability beyond just that of a middle-aged man.
Hopefully Captain Underpants has a few tricks up his sleeve (or in his underpants, as it were). He'll need them when he goes up against the formidable villain known as Professor Poopypants, voiced by Nick Kroll.
Captain Underpants flies into theaters June 2, 2017.