'Justice League' Cast List Confirms A Villain's Return And A Certain 'Wonder Woman' Character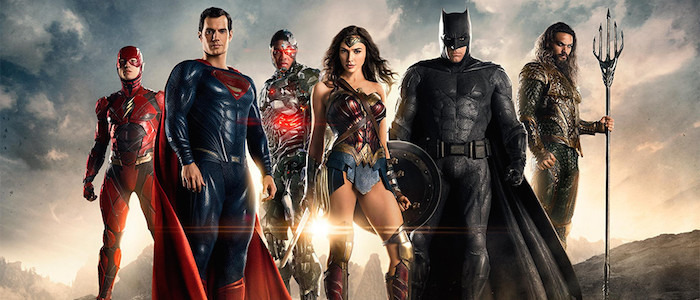 Since we're coming to the end of 2016, movie studios are starting to push a preview of what's in store for the big screen in 2017, especially on the blockbuster front. It's going to be another crowded summer, but one of the more anticipated movies of the year won't be arriving until this fall, and that's Justice League. But that's not stopping Warner Bros. Pictures from stirring up some hype.
Even though we have still a little under 11 months away from the release of Justice League, the studios included mention of the movie in their 2017 movie preview press kit. Within their brief bit of information on the superhero ensemble movie, they included one cast member who hadn't yet been confirmed by the studio, and one that we hadn't heard of at all yet.
Find out about the new Justice League cast details after the jump.
Here's the entire section dedicated to Justice League from the Warner Bros. 2017 movie preview kit:
Director: Zack Snyder
Writers: Story by Zack Snyder & Chris Terrio, Screenplay by Chris Terrio (Based on characters from DC Entertainment, Superman created by Jerry Siegel and Joe Shuster)Producers: Charles Roven, Deborah Snyder, Jon Berg, Geoff JohnsExecutive Producers: Jim Rowe, Wesley Coller, Curt Kanemoto, Chris Terrio, Ben AffleckCast: Ben Affleck, Henry Cavill, Amy Adams, Gal Gadot, Jason Momoa, Ezra Miller, Raymond Fisher, Willem Dafoe, Jesse Eisenberg, Jeremy Irons, Diane Lane, Connie Nielsen, J.K. SimmonsAction Adventure. Fueled by his restored faith in humanity and inspired by Superman's selfless act, Bruce Wayne enlists the help of his newfound ally, Diana Prince, to face an even greater enemy. Together, Batman and Wonder Woman work quickly to find and recruit a team of metahumans to stand against this newly awakened threat. But despite the formation of this unprecedented league of heroes—Batman, Wonder Woman, Aquaman, Cyborg and The Flash—it may already be too late to save the planet from an assault of catastrophic proportions.
First of all, there's confirmation that Jesse Eisenberg will be back as Lex Luthor. That's something the actor was reluctant to come out and confirm in full back in May, though it seemed pretty clear that he would be back. After all, it sounds like he's responsible for the forthcoming arrival of the villain Steppenwolf (to be played by Ciaran Hinds), and presumably, the eventual arrival of Darkseid as hinted at by the Knightmare sequence from Batman v Superman: Dawn of Justice, so he's pretty integral to the events that force DC's superheroes to team up.
Secondly, you might notice that Connie Nielsen's name is counted in the cast list, albeit with her name spelled wrong. She's playing Queen Hippolyta in Wonder Woman, the titular superhero's mother. I wonder what her role will be in Justice League. Will she be called upon to help the superhero team at some point? Or maybe she'll be a target of Steppenwolf, assuming she's still alive anyway. Even if she's dead, she could still appear in a key flashback.
There's still a decent amount of mystery surrounding Justice League, and while there were rumors of a new trailer of some sort arriving before the end of the year, it appears that won't be the case. But as soon as a new one is available, we'll have it online for you to watch over and over again.