M. Night Shyamalan's 'Tales From The Crypt' Held Up By Rights Issues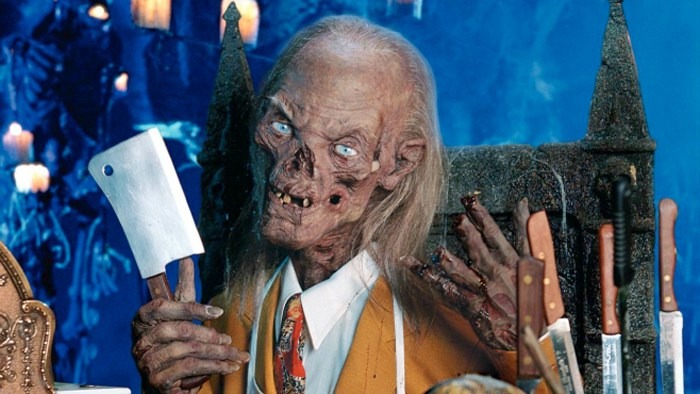 M. Night Shyamalan's Tales From the Crypt reboot is not dead. Yesterday it was reported the TNT series was in danger due to budget issues. It's unclear if that's a real problem for the series at the moment, but the makers of the show are still busy squaring away some rights issues. According to TNT, the anthology series is still moving forward; it's just run into some complications.
Below, learn more about the Tales from the Crypt Reboot.
The show received the green light and a 10 episode order. TNT was hopeful for a premiere in the fourth quarter of 2017, but yesterday Bloody Disgusting wrote the show is in jeopardy, if not already dead. TNT denied a part of this story in a statement. The reported budget disagreements go unmentioned, but they're still dealing with the clearance process:
The underlying rights to this classic, vintage property are complicated. TNT and others have been pursuing a solution for more than a year, with significant progress being made. We look forward to the potential for further active development of this valuable franchise once the clearance process is fully resolved.
A few months ago, TNT and TBS President Kevin Reilly was open about the rights issues. When asked about creating a new Crypt Keeper, he said they'd have to be careful:
That's also a little bit of a legal thing too. The rights on this are just a disaster. It's been a mess trying to sort out. There are so many people that seem to have an ownership position on this. So yeah, that's both a creative and legal thing.
Hopefully, all will be resolved soon because TNT has big plans for Tales from the Crypt. It was going to be a part of their "horror block," featuring two other horror shows already greenlit, Time of Death and Creatures. Shyamalan is executive producing both of those shows as well. Time of Death is an anthology series with episodes occurring in real time, while Creatures is a psychological thriller about two friends haunted by a monster.
Tales from the Crypt reboot is a combination of original stories, adaptations of the comics, and even crowd-sourced stories. The reboot is inspired more by William Gaines and Al Feldstein's 1950s comic book of the same name than HBO's adaptation, an anthology series that aired from 1989 to 1996. The new TNT series, if it happens, will feature a new version of the Crypt Keeper, a character who originated in the EC Comics.