'Mortal Kombat' Honest Trailer: Good Luck Getting That Theme Song Out Of Your Head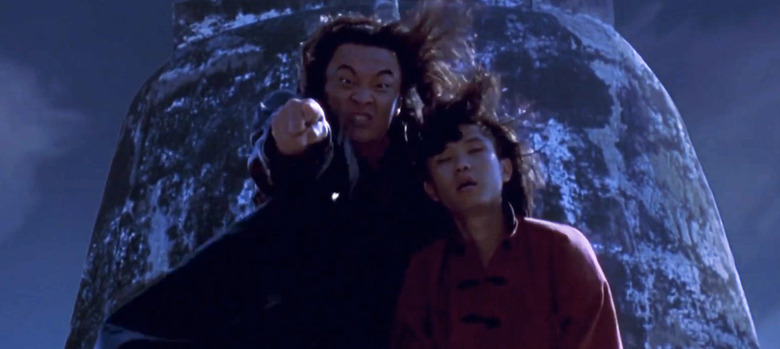 With Assassin's Creed in theaters this week (it's actually playing everywhere now), we'll see if the video game movie curse can be broken, even though the reviews on the winter blockbuster seem to indicate that it's another dud in the genre. Therefore, there's no better time to look back at two of the worst movies adapted from video games, which is impressive considering the larger roster of awful movies from this genre.
Mortal Kombat capitalized on the controversy and popularity of the bloody fighting video game of the same name to deliver a hokey franchise with a poor excuse for a story stringing together mediocre action sequences and some very unfortunately dated visual effects. Now Honest Trailers not only skewers the first film in the franchise, but also the batshit crazy sequel Mortal Kombat: Annihilation.
Watch the Mortal Kombat Honest Trailer after the jump.
I couldn't help but laugh when the Honest Trailer starts repeating the yell of "Mortal Kombat!" from the signature techno theme song. Really, I can't help but laugh at any given part of this movie, except for the lines that are meant to be jokes, which are the only unfunny parts in the entire franchise.
Christopher Lambert may have been the only redeeming part of these movies, but only because he's so campy in his portrayal of Raiden. Everyone else isn't just phoning it in, but rather practically sleepwalking through the performances.
Don't forget, there's supposed to be a new Mortal Kombat movie on the way with commercials director Simon McQuoid set as director back in November. We'll have to wait and see if this one actually gets off the ground though. No one is really clamoring for a new Mortal Kombat movie.