Denis Villeneuve Confirmed To Direct 'Dune' Reboot [UPDATED]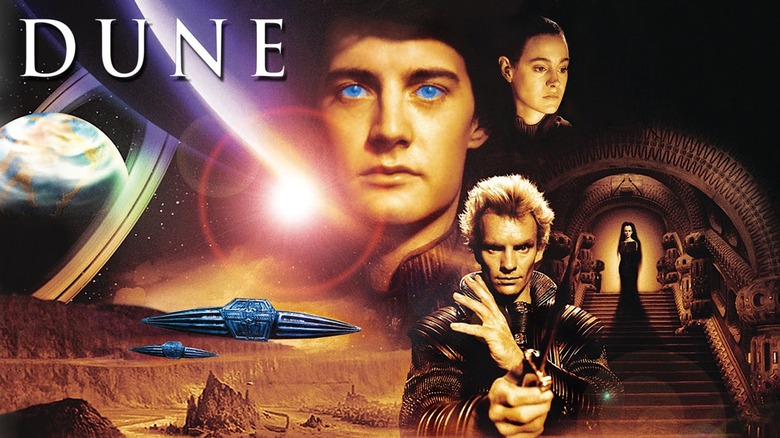 With Blade Runner 2049 still in post-production, Denis Villeneuve has already set his sights on another classic sci-fi property. You may recall that just a few weeks ago, Legendary Entertainment scooped up the rights to Frank Herbert's Dune. You may also recall that a few months before that, Villeneuve confessed his longtime desire to make a Dune remake. Well, now it's all coming together nicely as Villeneuve has reportedly entered early talks to direct Dune for Legendary.
UPDATE: Brian Herbert, son of Dune author Frank Herbert, has now confirmed Villeneuve will direct the new Dune movie. See his announcement below.
It's official — Legendary Pictures has signed the very talented Denis Villeneuve to direct the exciting new DUNE series film project.

— Brian Herbert (@DuneAuthor) February 1, 2017


Variety reported on the possible Denis Villeneuve Dune project. Keep in mind that Villeneuve is just starting negotiations — this is far from finalized. Legendary's recently closed deal with the Herbert estate gives them the rights to make films and TV shows based on Dune, but the company hasn't said how many big- and small-screen properties they plan to spin from the property. As of right now, Villeneuve is just looking to direct the first feature film to come out of Legendary's pact. Thomas Tull, Mary Parent, and Cale Boyter will produce and Brian Herbert, Byron Merritt, and Kim Herbert will serve as executive producers.
Villeneuve, whose Arrival is one of the best sci-fi movies of 2017 and whose Blade Runner 2049 is one of our most highly anticipated sci-fi movies of 2017, recently gushed about his affection for the genre in general and Dune in particular:
I had been wanting to do sci-fi for a very long time. 2001: A Space Odyssey is a movie that really impressed me as a teenager. And also Blade Runner. And Close Encounters of the Third Kind is also one of my favorites. I'm always looking for sci-fi material, and it's difficult to find original and strong material that's not just about weaponry. A longstanding dream of mine is to adapt "Dune," but it's a long process to get the rights, and I don't think I will succeed. Also I would love to write something myself. I have two [sci-fi] projects right now that are in very [early] stages. It's too early to talk about them.
Herbert's Dune is set in the very distant future and tells the tale of Paul Atreides, whose family accepts the stewardship of Arrakis. This proves to be a highly coveted post but also a dangerous one, as the desert planet is the only source of an extremely valuable substance. As various factions battle for control, Herbert spins a tale of politics, religion, ecology, technology, and more. It is hard to overstate Dune's impact and influence since its publication in 1965. It's one of the best-selling sci-fi novels of all time, and has helped inspire countless other sci-fi works including Star Wars and The Matrix.
Dune was previously turned into a film in 1984 by David Lynch, which bombed hard. Non-fans complained that it was a confusing mess, while fans were annoyed it wasn't faithful enough to the source material, and all in all it made just $30.9 million at the box office. In more recent years, however, Lynch's Dune has attained cult favorite status. Before Lynch, Alejandro Jodorowsky mounted his own attempt to adapt Dune in the 1970s. His version of the movie never came together but his efforts were immortalized in the 2013 documentary Jodorowsky's Dune.