Wes Anderson's New Stop-Motion Movie Is Titled 'Isle Of Dogs,' Full Cast And First Footage Revealed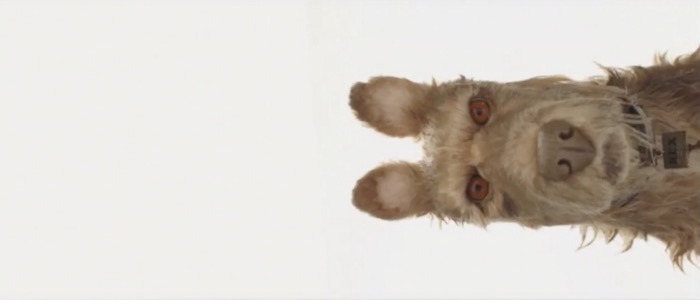 Aside from that pretty wonderful holiday short film/commercial released last month, things have been pretty quiet for director Wes Anderson in the wake of 2014's The Grand Budapest Hotel, which was a critical darling, a box office hit, a genuine Oscar contender, and very much the best movie released that year. A little over a year ago, we learned that Anderson was making another stop-motion animated movie, that it's about dogs, and that it will follow in the footsteps of his previous film and feature an impressive ensemble of actors.
Today, we finally know more. The film is called Isle of Dogs and Anderson revealed the full cast and a tiny snippet of footage.
Isle of Dogs will feature the vocal talents of Edward Norton, Bryan Cranston, Bill Murray, Jeff Goldblum, Scarlett Johansson, F. Murray Abraham, Tilda Swinton, Kunichi Nomura, Harvey Keitel, Akira Ito, Akira Takayama, Koyu Rankin, Yoko Ono, Courtney B. Vance, Greta Gerwig, Frances McDormand, Bob Balaban, and Liev Schrieber. That cast includes its fair share of Anderson regulars, with Norton, Murray, Goldblum, Abraham, Swinton, Keitel, McDormand, and Balaban all having played roles in his previous movies.
The number of Japanese names in that cast list aligns with comments made by Murray (Anderson's most frequent collaborator and good luck charm) last year:
I'm playing a dog. He's doing another, like a stop motion animated kind of comedy sort of like Fantastic Mr. Fox. And it's a Japanese story and I'm playing a dog. I'm very excited.
It should be noted that Anderson has always shown an obsession with dogs in his movies...but he also has shown an obsession with how human beings harm and take advantage of them. Prepare yourselves, animal lovers.
Here's the video where Anderson announces the full cast and shows off a second of two of finished animation (specifically featuring Edward Norton's character, Rex). Naturally, the framing and timing of this brief video falls very much in line with Anderson's instantly recognizable style;
However, this video exists because Anderson is launching a CrowdRise campaign to raise money for The Film Foundation, "a non-profit organization founded by Martin Scorsese dedicated to protecting and preserving motion picture history." Every $10 donated will count as a single entry in the campaign, with one lucky winner getting a trip to the set of Isle of Dogs in London, where they can meet Anderson, provide a voice in the film, and receive one of the dog puppets from the film. You can learn more, and donate some money, at the link above.
Anyway, Isle of Dogs just became my most anticipated movie of whatever year it decides to come out. Anderson always has my attention by default, but his previous stop-motion movie, Fantastic Mr. Fox, is a Masterpiece with a capital "M." It's a cussing great movie. If Isle of Dogs is half as good, it'll still be terrific.