More 'Alien: Covenant' Images Arrive As James Franco Confirms His Involvement; Trailer Coming Soon [UPDATED]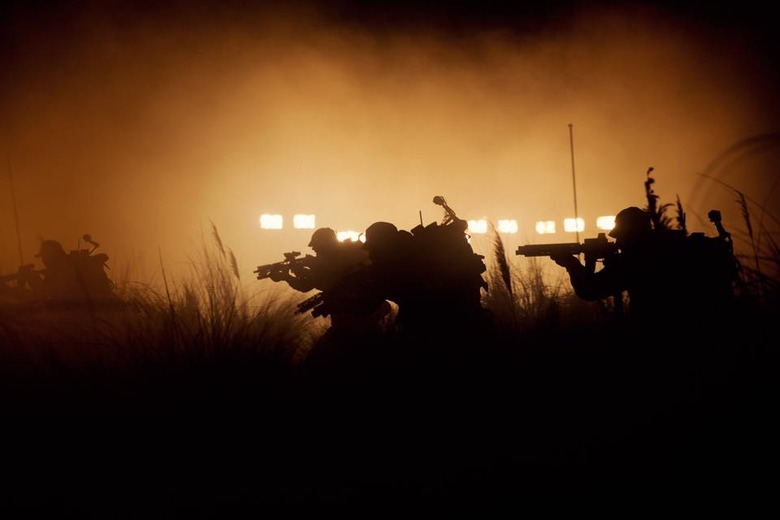 Before the year ends, we'll see if the Alien: Covenant trailer causes as much excitement as the Prometheus teaser did almost exactly four years ago. As we wait to get our first look at footage from Sir Ridley Scott's prequel-sequel, details about the trailer have arrived online, including the fact it'll feature a cover song by the late David Bowie. Three new photos from the film have also hit the web along with a video of James Franco confirming his involvement in Alien: Covenant and an intriguing quote from Scott.
Below, check out the Alien: Covenant images.
According to Trailer Track (via Birth.Movies.Death.), the Alien: Covenant trailer will arrive soon. BMD was told it features Bowie's 2001 cover of Nat King Cole's "Nature Boy." There's a beautiful and haunting quality to Bowie's cover that'll probably go well with some horrific images from an Alien film, so it sounds like a fine choice. Surprisingly, the trailer isn't attached to 20th Century Fox's Assassin's Creed, but it's still coming at a good time considering we just got the Blade Runner 2049 trailer.
The photo above was posted on Alien: Covenant's official Twitter page, where this second pic of some cryo-sleep pods was also shared: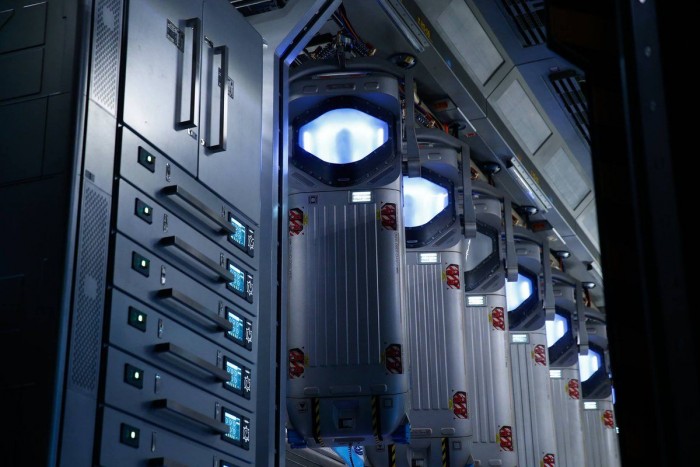 This picture was posted with these cryptic numbers: 130112062104. The strike team pic above was posted with numbers (220512052104) as well. Their meaning will likely be revealed soon, whether by marketing materials or by some clever Alien fans.
Entertainment Weekly got their hands on a photo featuring Katherine Waterson's character, Daniels, in survival mode: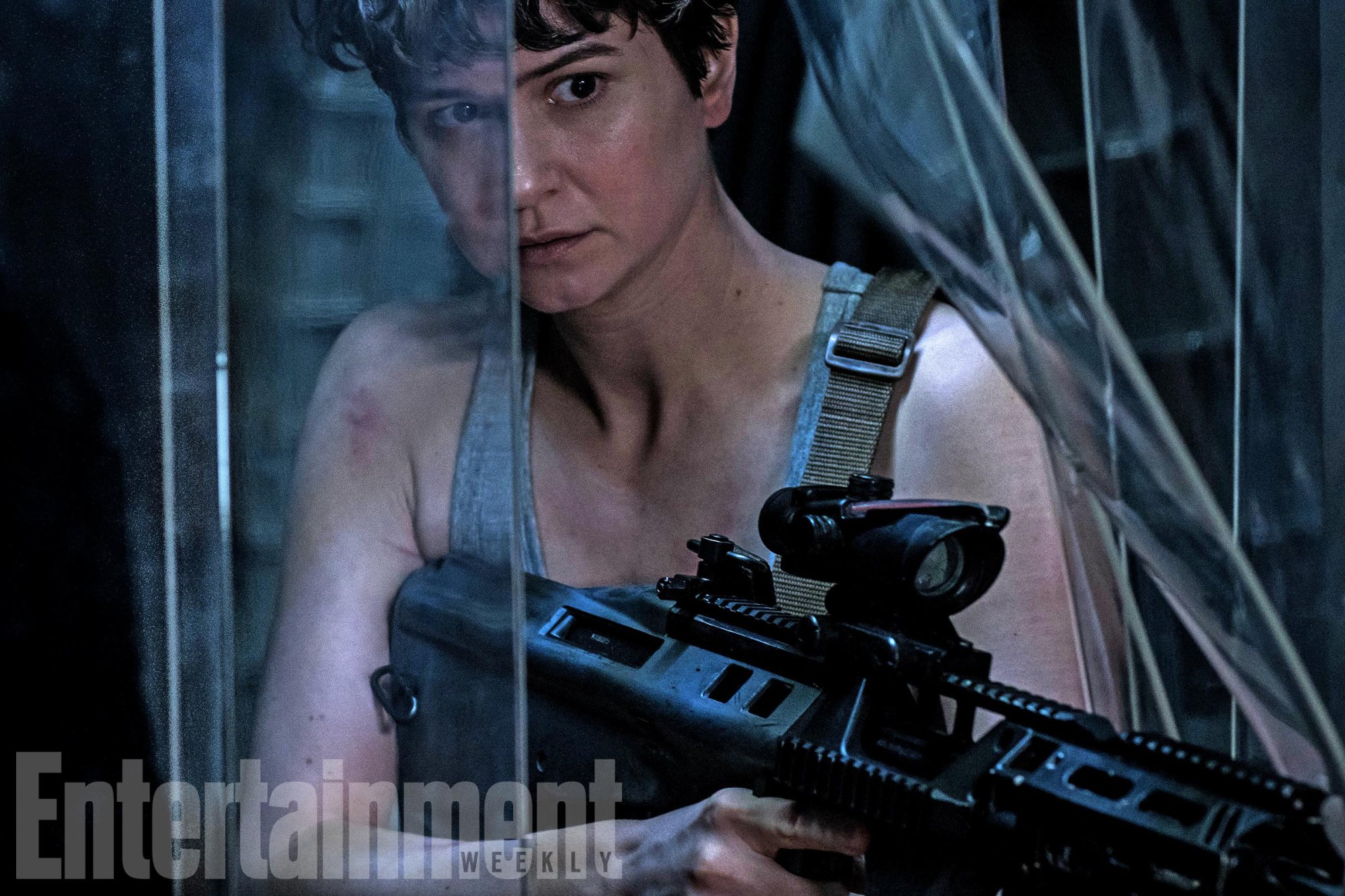 While Prometheus doesn't provide fans with the most satisfying answers, Scott told EW, "Covenant is really going to show you who did it and why." He wants to provide some answers while also "scaring the shit out of" audiences.
It was recently reported James Franco has a role in Alien: Covenant, making this another welcome reunion for him and Danny McBride. The actor was asked about his role at the junket for his new film, Why Him? The actor had nothing to say about Alien: Covenant, but after appearing a bit bummed the news was out, he confirmed his participation ("It's great to be a part of it") to HeyUGuys:
His role likely wasn't known about until recently for a reason, so if you'd prefer not to know the part Franco is playing, it'd be best to stop reading now because this is spoiler territory. The word is Franco appears as the captain of the colony ship, Covenant, and is married to Daniels. Apparently, Franco doesn't have a large amount of screentime, hence why we didn't hear about his casting until recently, but it's not exactly a small role either. We may actually see some promotional materials featuring his character before Alien: Covenant is released.
Alien: Covenant opens in theaters on May 19th, 2017.