'A Cure For Wellness' Trailer: Gore Verbinski Gets Freaky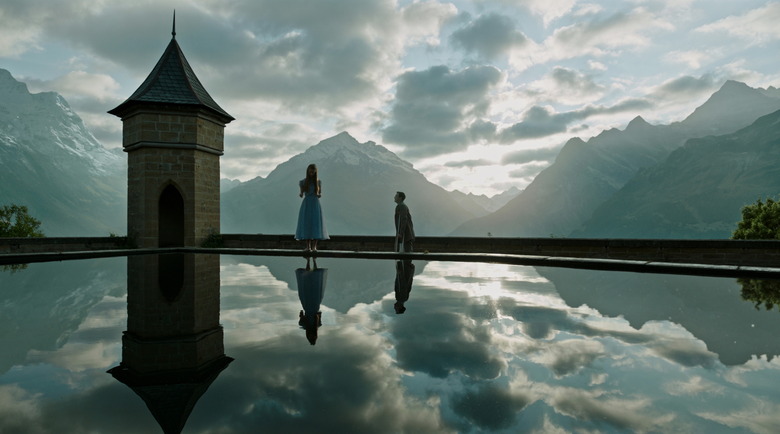 Gore Verbinski's The Ring is still one of the creepiest experiences I've ever had in a theater, so I couldn't be more thrilled to see that, after several years of directing big-budget blockbusters, he's back to trying to scare the hell out of us with A Cure for Wellness. Dane DeHaan stars as an ambitious young executive who's sent to retrieve his company's CEO from a hydrotherapy spa in the Swiss Alps. Once he arrives, though, it becomes clear the idyllic retreat isn't exactly what it appears.Jason Isaacs stars as the doctor who runs the facility, and Mia Goth a mysterious young woman who's also at the spa. Watch the new A Cure for Wellness trailer below. 
A Cure for Wellness Trailer
Verbinski seems to have a singular talent for crafting creepy images that get burned into your mind. As with The Ring, I suspect I'll be thinking about some of these visuals long after I leave the theater.
I caught the first thirty minutes of A Cure for Wellness at a recent Fox footage presentation. I'll have much more to report soon, but in the meantime:
First 35 minutes of #ACureForWellness set up an eerie gothic fairy tale. Curious to see more.

— Angie J. Han (@ajhan) December 8, 2016
Those who attended Butt-Numb-A-Thon were treated to the whole film. Here are a few of their reactions, which I think sound pretty promising.
Gore Verbinski's THE CURE FOR WELLNESS is delightfully fucked up. I dug the hell out of it.

— C. Robert Cargill (@Massawyrm) December 11, 2016
Can't review THE CURE FOR WELLNESS yet. But it's a particular genre that gets weird and gross and still not sure what I think yet. #BNAT18

— AlanWCerny (@AlanWCerny) December 11, 2016


A Cure for Wellness opens February 17, 2017.
An ambitious young executive is sent to retrieve his company's CEO from an idyllic but mysterious "wellness center" at a remote location in the Swiss Alps. He soon suspects that the spa's miraculous treatments are not what they seem. When he begins to unravel its terrifying secrets, his sanity is tested, as he finds himself diagnosed with the same curious illness that keeps all the guests here longing for the cure. From Gore Verbinski, the visionary director of THE RING, comes the new psychological thriller, A CURE FOR WELLNESS.