'Blade Runner 2049' Trailer: Welcome Back To The Future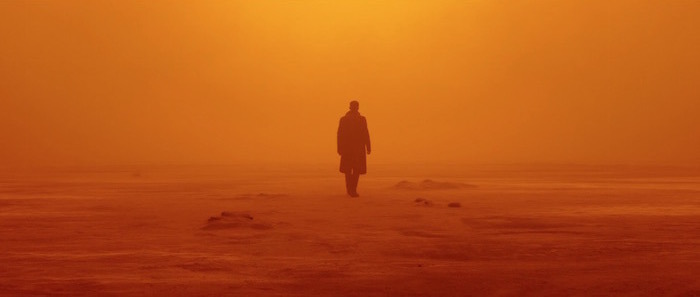 A sequel to Blade Runner can't help but feel like folly. How do you make a follow-up to Ridley Scott's 1982 classic, which redefined is genre in ways that are still being felt today, without constantly being stuck in the shadow of its predecessor? We actually have an answer to that largely rhetorical question: you drag Harrison Ford back into the mix and you hire someone like Denis Villeneuve to direct.
While those aspects make it feel okay to look forward to Blade Runner 2049 and not dread it like some kind of cyberpunk plague, it's going to take a great trailer to get us fully on this movie's side. So ladies and gentlemen: prepare your judgmental expressions, because the first trailer has arrived.
Without further ado, here's the trailer:
The trailer arrives on the heels of the official synopsis for the film, which makes perfectly clear what has been rumored for a little while now – Ryan Gosling is the true lead of Blade Runner 2049, with Harrison Ford seemingly playing a key supporting role:
Thirty years after the events of the first film, a new blade runner, LAPD Officer K (Ryan Gosling), unearths a long-buried secret that has the potential to plunge what's left of society into chaos. K's discovery leads him on a quest to find Rick Deckard (Harrison Ford), a former LAPD blade runner who has been missing for 30 years.
There are still things I find troubling about the mere existence of Blade Runner 2049. For example, I'm concerned that it will feel obligated to answer the first film's many mysteries, which have left film fans arguing and debating for decades. Villeneuve claims he won't answer this question, but I remain...concerned. The nature of Rick Deckard's true existence is one of cinema's greatest unanswered questions and a weird case where Scott's reading of his own movie doesn't align with my reading at all. Since Scott is still on board as a producer on this film, I hope he knows well enough to respect the perfect enigma he crafted back in 1982.
At the same time, I have faith in Denis Villeneuve, who has spent the past few years working up to a gig like this with the very good (if deeply flawed) Prisoners, the delightfully weird Enemy, the chilling Sicario, and the whip-smart science fiction tearjerker Arrival, which is one of my favorite movies to screen in 2015. If anyone can make this work, it has to be him, right?
Blade Runner 2049 opens on October 6, 2017.