'Blade Runner 2049' Gets A 'Force Awakens'-Y Plot Synopsis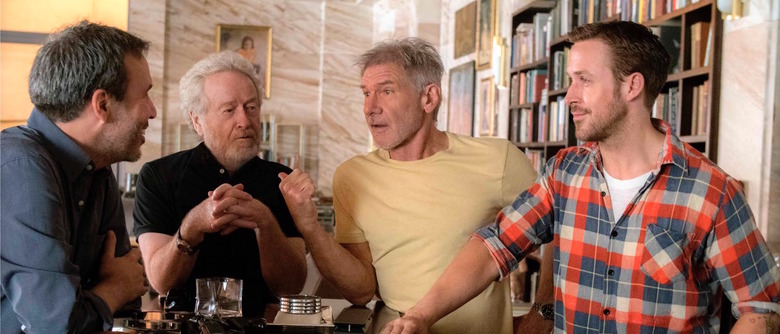 That long-promised Blade Runner sequel is less than a year away now, and today we finally have some officially confirmed details revealing what the film is actually about. Read the official Blade Runner 2049 plot synopsis below. 
Blade Runner 2049 Plot Synopsis
Thirty years after the events of the first film, a new blade runner, LAPD Officer K (Ryan Gosling), unearths a long-buried secret that has the potential to plunge what's left of society into chaos. K's discovery leads him on a quest to find Rick Deckard (Harrison Ford), a former LAPD blade runner who has been missing for 30 years.
So, basically... Star Wars: The Force Awakens but with the former Han Solo as the new Luke Skywalker? Who's going to be the one to tell Officer K that it's true, all of it?
Kidding aside, it's nice to have a better idea of how exactly Rick Deckard will figure into Blade Runner 2049 — though really, we were gonna end up watching the movie no matter what. The synopsis still leaves plenty of mysteries left to be discovered in the movie itself. One question the film won't answer, however, is the big one left dangling at the end of the original Blade Runner. Director Denis Villeneuve has said that the film will not confirm whether Deckard is, in fact, a replicant or a human being.
If you're still skeptical that the sequel could possibly top the original, rest assured Villeneuve feels the same way. "First of all, it's not possible to live up to the original. It's Ridley Scott. It's a masterpiece. It's one of the best sci-fi films, one of the best films in the past 50 years," he said recently. But he hopes he'll be able to put his own stamp on it. "For me, what terrorizes me right now is what I'm doing is taking Blade Runner and making it my own, and that is horrific."
Blade Runner 2049 is in theaters October 6, 2017. A trailer should be coming along shortly.