Movie Theaters Are Talking With Studios Again About A 17-Day Theatrical Release Window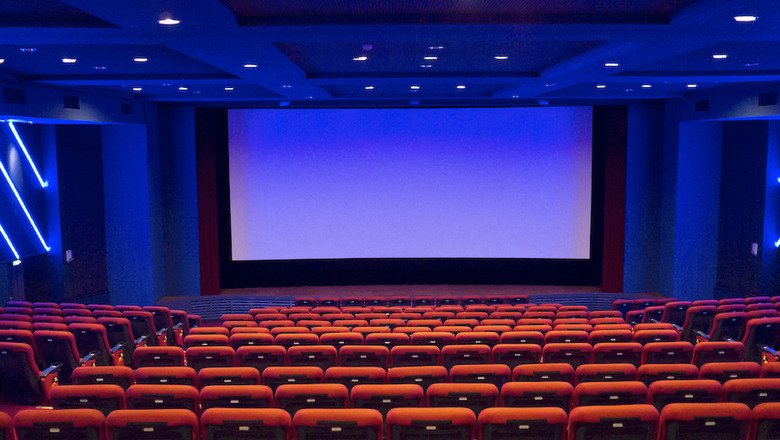 As the playing field for media has changed in recent years, with exponentially much more content becoming available to stream by way of the internet, the distribution model for theatrical releases has been a hotly debated topic between movie studios and movie theaters. While movie studios have expressed interest in making movies available on VOD much sooner than usual, movie theater chains have pushed back with threats of refusing to show movies on their screens. But that may be changing in the future.
A new report indicates that movie studios are currently having discussions with some movie theater chains about the creation of a premium VOD service that would make some movies available to watch at home just 17 days after they hit theaters. Find out more about the smaller theatrical release window after the jump.
The Hollywood Reporter has the news of some movie studios having discussions with theater chains like Regal and Cinemark about this new approach to theatrical distribution. Warner Bros. CEO Kevin Tsujihara indicated in an investors call, "We're having very constructive conversations with the exhibitors for the first time that we've had in a long time. We are working with them to create a new window."
However, this won't be a new universal platform for all theatrical movies from all studios to be available to watch at home after 17 days. Each studio has to agree to take part, and as of now, Disney isn't interested at all. And who can blame them, when they had already reached a new annual box office record back at the beginning of November — before Moana and Rogue One: A Star Wars Story hit theaters.
The studios aren't the only ones who may be sticklers in some cases, though. At least one of the three major movie theater chains is asking that movie studios guarantee in writing that they will not reduce the existing home entertainment window in the next 5 to 10 years. As of now, movies don't head to Digital Download, Blu-ray or DVD until between 90 and 120 days have passed, and movie studios want to keep it that way if they're going to reduce the exclusive theatrical window to 17 days.
You might remember the venture of The Screening Room, the subscription service that would have people pay $50 to watch a movie that's still in theaters from the comfort of their home. Apparently they're fully on board to make this 17-day window happen, but they're still having trouble getting a studio on board with their service, even with giving them some of the profits.
For now, these are just discussions, but the fact that studios and movie theaters are having constructive talks about this change in the distribution model is a good thing. But it remains to be seen if anything will come of it.