TV Trailers: 'Sneaky Pete,' 'Billions,' And 'The Path'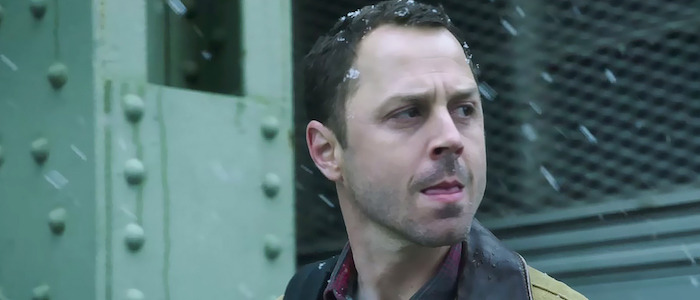 There seems to be a hard rule about television shows these days: tell someone it's one HBO or Netflix and they'll drop everything to give it a shot. Everyone else, even when they do incredible work, has to battle it out for the remaining shreds of public attention. So let's take a moment to watch the new trailers for Sneaky Pete, Billions, and The Path, all of which seem to be flying a little under the radar at the moment.
Amazon may not have the instant television street cred you see with Netflix and HBO, but they're bringing the world the next series from Justified creator Graham Yost, which is a fine way to endear themselves to proper TV fans. Sneaky Pete, which also boasts the great Bryan Cranston as an executive producer and co-star, follows a con man played by Giovanni Ribisi who poses as his cell mate (played by Ethan Embry) after he gets out of prison. Naturally, his plan to use this fake identity to save his brother from a criminal (Cranston) goes awry. Most importantly, Margo Martindale, who played one of the great TV villains of all time on Justified, is around to do her thing. Here's the series synopsis:
In Sneaky Pete, con man Marius, with nowhere else to turn, takes cover from his past by assuming the identity of his cellmate, Pete, and then "reunites" with Pete's estranged family—who have no reason to suspect he's not their long-lost loved one. When a gangster holds his brother hostage for ransom, Marius must find a way to free him while at the same time struggling to keep his lies from backfiring. Meanwhile, his new "relatives" are a colorful group who give him a taste of the loving family he's never had, but have secrets and lies of their own that threaten to drag Marius into a world every bit as dangerous as the one he's trying to escape.
Sneaky Pete starts streaming on Amazon on January 13, 2017.
Speaking of networks that don't seem to always get the respect they deserve, the trailer for season two of Showtime's Billions has arrived. Is there a reason the entire world doesn't seem to be talking about a cable series about a tough lawyer played by Paul Giamatti battling a corrupt businessman played by Damien Lewis? If this was on any other network, we'd probably be talking about it non-stop. Here's the synopsis for the new season:
Season 2 picks up immediately after the season one finale, as hard-charging U.S. Attorney Chuck Rhoades squares off against billionaire hedge fund king Bobby "Axe" Axelrod, scorching the earth in a costly war for personal domination. It's law versus money, with power, sex, and the soul of New York in the balance. Maggie Siff stars as Wendy Rhoades, Chuck's estranged wife and the top performance coach in the hedge fund world. Malin Akerman plays Lara Axelrod, Axe's fiercely loyal and street-smart wife. Season two finds the characters vying for control in a changing world that presents an existential threat. For all of them, it's a choice between evolution and extinction.
Billions returns on February 19, 2017.
And that brings us to another show that doesn't seem to be as huge as it should be because of where it lives. The trailer for the second season of Hulu's The Path, which stars Aaron Paul as a member of a strange cult, is a reminder that I should probably check get around to watching this show. Here's the synopsis:
In its second season, The Path follows the Meyerist Movement as it tries to make sense of Doctor Meyer's mysterious departure. Tormented by strange visions, Eddie struggles with a new life in the secular world while Sarah, despite her skepticism of Cal, now stands beside him as Co-Guardian of The Light. When Sarah finally learns of Cal's dark past, she buries the truth for the betterment of The Movement. Cal and Sarah, now closer than ever, strive to atone for their misdeeds while Eddie, confronted with the meaning of his visions, discovers the truth of Doctor Meyer's departure.
The Path season 2 arrives on January 25, 2017.