Episode 8 Bits: Rian Johnson's BNAT Surprise, Daisy Ridley's Seen Some Footage, And John Williams Has Begun His Work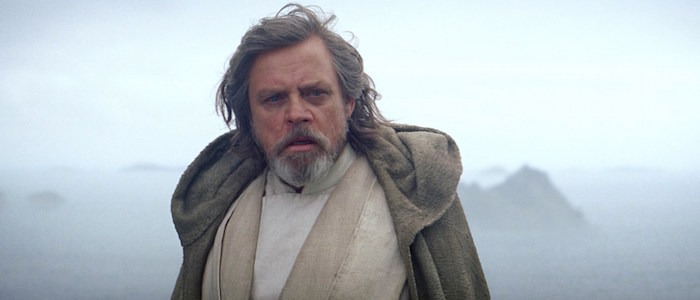 In this edition of Episode 8 Bits:
Star Wars: Episode 8 director Rian Johnson made an interesting request at this year's BNAT.
Daisy Ridley has seen some, but not much, Episode 8 footage.
John Williams has begun work on his Episode 8 score.
So, @rianjohnson just pumped up the BNAT audience by having us cheer & hiss, recorded it. "Next year you'll all be in a Star Wars movie."

— Eric Vespe (@EricVespe) December 11, 2016
Filmmaker Rian Johnson was a regular at Butt-Numb-A-Thon (otherwise known as BNAT), the annual 24-hour movie marathon hosted by Ain't It Cool News' Harry Knowles, long before he was hired to direct Star Wars: Episode 8. He's been a regular at the event when he was just the director of terrific movies like Brick, The Brothers Bloom, and Looper, which makes his ascension to the top of one of the great geek movie series all the more interesting. Anyway, Johnson didn't show anything from Episode 8 for the assembled crowd (although footage from Kong: Skull Island, Valerian and the City of a Thousand Planets, and Logan did play), but he did take the stage and ask the audience to cheer and boo while he recorded them, informing them after the fact that their audio will be used in the film in some capacity. So there you go: Episode 8 will feature some kind of big crowd scene, with audio supplied by a theater full of a weary movie nerds.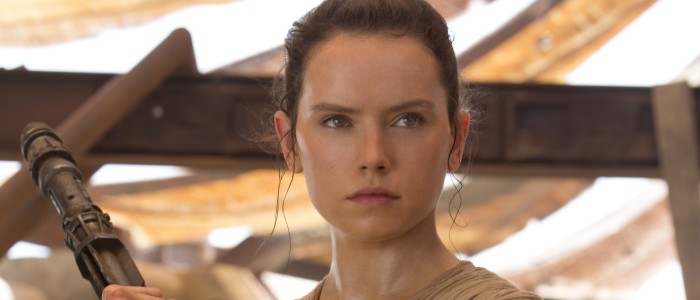 The new documentary The Eagle Huntress opens this week and Daisy Ridley provides the voice over narration for this tale of Kazakhstan's first female eagle hunter. While her interview with Empire is initially about her work in that film, the Star Wars: Episode 8 questions do arrive in short order, starting with whether or not she's seen any footage from the film:
I watched a sizzle reel. I went to go see Rian in the edit, and that was very...[makes excited noise] Rian sounds very happy. It's very, very exciting. Rian doesn't love showing stuff. I've seen bits and bobs, but he likes it to be done. So I think probably the first time I see it will be when it's fully done. I don't think anyone will see an early cut outside of the main editing team....
And no, she doesn't know when the first trailer will be out and certainly doesn't believe that a surprise teaser will be attached to Rogue One:
No. I could probably ask, but Rogue One is out in like a week, so I guess we'll let that come out, be amazing, let people respond to that first. One step at a time! I know there's Celebration next year. Hopefully something will be shown there? That's speculation, by the way...
When asked if she can share one line of her dialogue from the film, Ridley offers something:
I can give you one word. "I."
John Williams starts recording music for STAR WARS: EPISODE VIII at Sony today. The bulk of scoring will be in the spring.

— ScoringSessions.com (@scoringsessions) December 13, 2016
According to Scoring Sessions, John Williams began recording his score for Star Wars: Episode 8 two days ago. However, they do note that most of his work will be done next year, which could indicate that Williams is working on new music for the first trailer at the moment.