Cool Stuff: Kevin Tong's 'Empire Strikes Back' And 'Return Of The Jedi' Lightsaber Duel Prints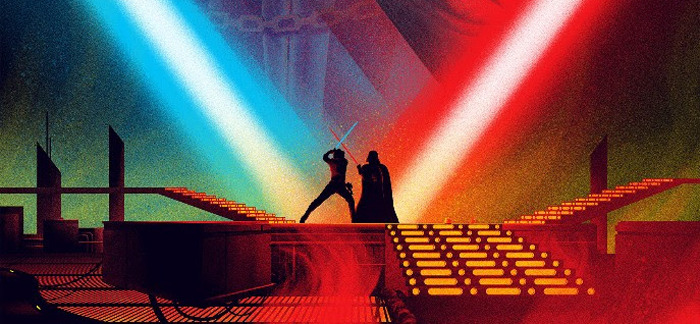 There are endless pieces of collectible artwork paying tribute to Star Wars, but there are always some that stand out from the rest of the pack. A couple of those distinctive pieces will be available on sale later today.
Kevin Tong is one of the more celebrated artists in the realm of pop culture artwork, and today he's delivered two new Star Wars prints commemorating each of the lightsaber battles that take place between Luke Skywalker and Darth Vader in The Empire Strikes Back and Return of the Jedi. Each print by itself is gorgeous enough, but they also compliment each other perfectly.
Check out the Kevin Tong Star Wars prints after the jump.
Here's "Cloud City Duel" recreating the lightsaber fight from The Empire Strikes Back: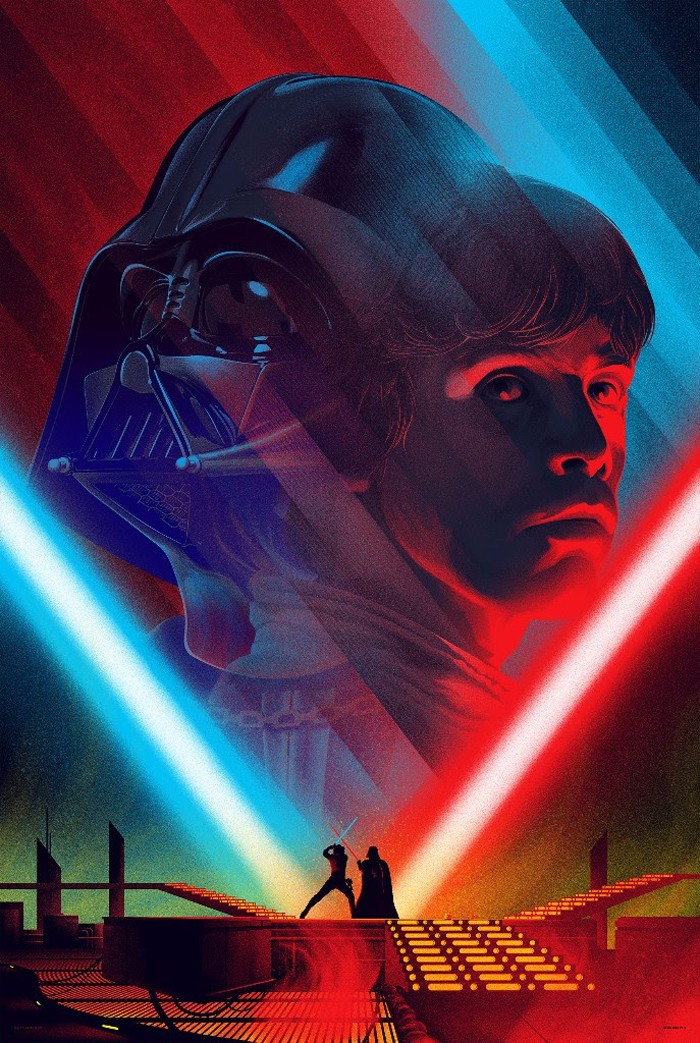 And here's "Death Star II Duel" recreating the lightsaber fight from Return of the Jedi: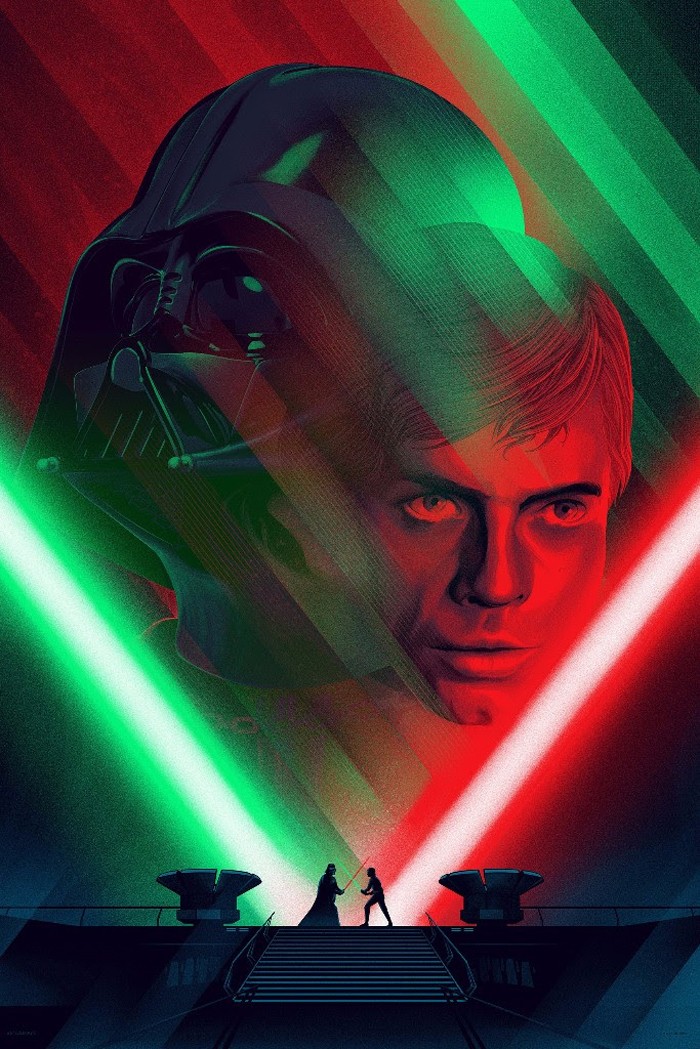 Both prints are 24x36 screen prints with a hand-numbered edition of 275 each, and you'll have to shell out $60 for each of them. Part of me only wants The Empire Strikes Back print, but that Return of the Jedi one would just look so great right next to it.
Acme Archives is collaborating with Mondo on these prints that will go on sale at a random time today (December 15th). As usual, you'll have to stay tuned to the @MondoNews Twitter feed to find out exactly when they'll go on sale, and they're bound to sell out fast, so make sure you're as ready as you can be.