'How I Met Your Mother' Spinoff In The Works Once Again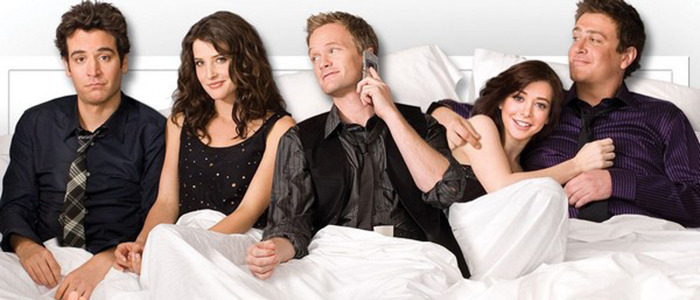 Despite having Greta Gerwig (20th Century Women) on board to star, produce, and even write, CBS decided against moving forward with How I Met Your Dad, a spinoff of the network's hit comedy series, How I Met Your Mother. The story went that the powers that be at CBS were displeased with parts of the pilot and wanted to one day start from scratch. Well, two and a half years after rejecting that pilot, a new version of the spinoff, now titled How I Met Your Father, is in the works with This Is Us co-executive producers Isaac Aptaker and Elizabeth Berger.
Below, learn more about the How I Met Your Mother spinoff.
How I Met Your Mother creators Carter Bays, Craig Thomas, and Emily Spivey are executive producers on the project. The trio wrote How I Met Your Dad, but the extent of their involvement in How I Met Your Father is unknown, Deadline writes. The spinoff will use the same framing device — a parent telling her children how she met her spouse, in this case — as How I Met Your Mother. The comedy is also, like its predecessor, about a group of friends.
The script isn't finished, but when it's complete, and the wheels start turning faster, How I Met Your Father has a chance of ending up at a network or outlet that's not CBS. Since the show doesn't involve any of the characters from How I Met Your Mother, 20th TV — the studio behind How I Met Your Mother – is free to shop their new show around town. When 20th TV plans on trying to find a home for the spinoff is unknown.
Even after passing on the How I Met Your Dad, CBS was still very interested in making the show. They offered to try again with the pilot, but they couldn't agree on the terms with 20th TV. Gerwig was going to play Sally, a soon-to-be-divorced and driftless "female Peter Pan." The ensemble was going to include Sally's party-girl BFF Juliet, Sally's big brother Danny, Danny's husband Todd, and Sally's colleague Frank. According to Vulture, CBS wasn't completely sold on the cast, although they responded positively to Gerwig in the lead role. Another serious problem was that CBS doesn't own the property, so they weren't too keen on making a show they wouldn't receive any huge syndication revenue from, unlike the shows they produce in-house.