NBC & The Jim Henson Company Team For 'Top Puppet' Competition Special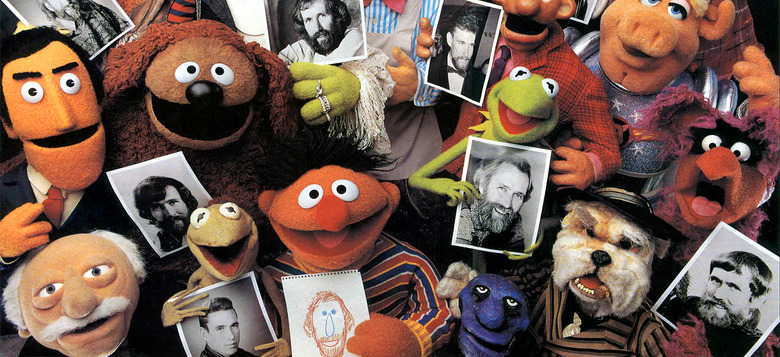 There's no doubt that The Jim Henson Company is host to the masters of puppetry. That's where the best in the business bring pieces of plastic and fabric to life and bring joy to children and adults alike. Between The Muppets and Sesame Street, generations have been touched by the work of these master puppets, and now they're going to help find the next great puppeteer.
NBC is teaming with The Jim Henson Company, The Voice production company Talpa Media and Universal Television Alternative Studios for Top Puppet, a new competition special with the goal of finding the next great puppet act.
Find out more about the Top Puppet competition show after the jump.
Deadline has word of the Top Puppet show that is currently looking for competitors to take part in the special. As of now, the program is being developed as a one-off, single-episode special. If it's successful, it could be recurring, though it will likely not be full-fledged series like America's Got Talent or The Voice.
Puppeteers and ventriloquists have been part of NBC's competitions shows before, but they've never been given their own show like this. Giving them their own special will allow the full spectrum of puppeteering to be displayed. In addition to the traditional hand puppets, we'll see giant walkers, marionettes, humanettes, singing hand puppets and yes, ventriloquists.
It will be interesting to see what kind of unique talent comes out for a show like this, not to mention what kind of characters will be introduced by way of the puppets. But will any signature puppets or puppeteers we know be involved? As of now, no names are mentioned, but Craig Ferguson has been tapped to host the show, so that's a start.
One would assume that the judges will be people from The Jim Henson Company, but that remains to be seen. Is having a Muppet as a judge out of the question? It would certainly make the process a little more entertaining, and if the show ends up being something kids enjoy, that would add to the appeal.
The only difficult thing about a show like this would be gauging someone who has skills like a Jeff Dunham or a Terry Fator against those who are looking to do work with the Muppets, Sesame Street or other puppet-centric programming that doesn't require ventriloquism skills. But then again, American's Got Talent compares completely unrelated talents all the time, so maybe it won't be that big a challenge.