Netflix's 'Lost In Space' Series Casts Ignacio Serricchio As Don West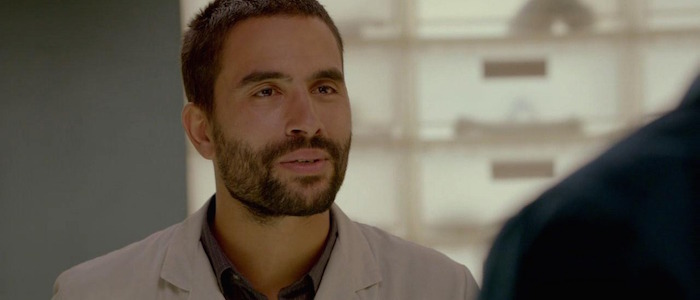 Yeah, we live in a reboot culture and yeah, it can get tiresome to see properties with familiar titles revived every few years like clockwork, but I can get behind a new version of Lost in Space because the core concept is so simple and sound. One family, stranded in outer space with some allies and frenemies, must find a way to survive and complete their mission. Apply the tone you desire.
While Netflix's Lost in Space reboot isn't expected to arrive until 2018, it has picked up its fourth cast member in the form of Ignacio Serricchio, who will play the latest incarnation of Don West.
Played by Mark Goddard in the original '60s television series and by a hilariously miscast Matt LeBlanc in the (awful, awful, awful) 1998 movie, Don West was originally the Robinson family's pilot, a straight-arrow military man and all around bore. Although originally intended to be the square-jawed hero of the show, he quickly took a backseat to the treacherous Dr. Smith, young Will Robinson, and the Robot, the triumvirate who ultimately redefined the show's campy tone and stole the spotlight on ever occasion. In other words, Don West could probably use a bit of a reinvention.
So when Deadline says that Serricchio's West won't be a military pilot but rather "a roughneck smuggling luxury goods on the side who finds in the Robinsons the family he never thought he would find," I get a little bit more interested. It sounds like the new Lost in Space isn't going to be precious about adapting the original show, which is the right path to take. It certainly worked for Battlestar Galactica.
I'm not familiar with Serricchio's work, but he's worked steadily over the past decade, appearing in all kinds of television shows I've never watched. Most recently, he was in eight episodes of Bones, which means that my mother can probably tell me all about him. Anyway, he joins a cast that already includes Toby Stephens as John Robinson, the patriarch of the stranded family, Molly Parker as Maureen Robinson, John's wife, and Parker Posey as a gender-swapped Dr. Smith, which is the most inspired choice involved in this production so far.
Zack Estrin will serve as showrunner on the series, but The Descent and Centurion director Neil Marshall will serve and directing producer and helm several episodes of the 10-episode first season, which certainly suggests a specific tone: dark, violent, and action-packed. After all, Marshall is one of the Game of Thrones' go-to guys for their big battle episodes.
Lost in Space doesn't have a release date yet, but we do have this official synopsis:
Taking its cues from the original series, the show centers around the Robinson family, who is forced to come together in a time of crisis. Stranded light years from their intended destination, they find themselves battling a strange new alien environment and also their own personal demons.  Equal parts family drama and sci-fi adventure, it is a survival story for the ages.