'Suicide Squad' Star Margot Robbie & Director David Ayer Reunite For 'Gotham City Sirens'; Deadshot Spinoff Also In The Works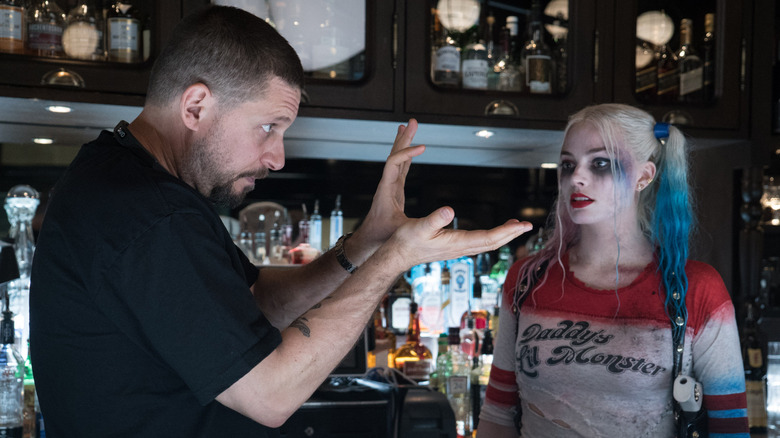 Suicide Squad star Margot Robbie and Suicide Squad director David Ayer are headed toward a reunion, but it's not for Suicide Squad 2. Well, not exactly. Ayer has been tapped to direct Gotham City Sirens, which will feature Robbie's Harley Quinn as part of a larger female supervillain lineup.
While this Gotham City Sirens looks likely to be the first Suicide Squad follow-up out of the gate, it probably won't be the last. Also in development are a proper Suicide Squad sequel and a Deadshot spinoff featuring Will Smith. 
According to The Hollywood Reporter, Ayer will direct and produce the film, and Robbie will serve as executive producer in addition to starring. Geoff Johns and Jon Berg are also producing. Geneva Robertson-Dworet, whose other works include the upcoming Tomb Raider reboot, Sherlock Holmes 3, and Dungeons & Dragons, will write the script. Plot details are being kept under wraps, other than that the film will "showcase the top female villains from the DC stable." So basically Suicide Squad with more women, then?
Gotham City Sirens will take inspiration from the comic book series of the same title, which first launched in 2009. Among the characters featured in the books are Harley Quinn's BFF Poison Ivy and Batman's on-again, off-again lover Catwoman. When we first heard about the film back in May, Batgirl and Birds of Prey were also floated as possibilities. So far, though, Harley Quinn is the only one we know for sure will be in the movie.
Frankly, this entire project seems like a questionable idea. Suicide Squad was a mess, albeit kind of a fun mess, and did nothing to restore fans' faith in DC after the mixed reactions to Man of Steel and Suicide Squad. It's hard to imagine how doubling down on Suicide Squad's director and one of Suicide Squad's most visible stars will reassure audiences that DC is righting the ship. On the other hand, Robbie was one of the unequivocal highlights of Suicide Squad. If any of those characters deserve a spinoff, it's her.
But she probably won't be the only one. The THR report adds that while Gotham City Sirens is the furthest along, Suicide Squad 2 and a Deadshot spinoff are also in the cards. It might be a while before those actually come to fruition, though, whereas Gotham City Sirens is said to be on the fast track.