'The Bronx Bull' Trailer: The Former Unofficial 'Raging Bull' Sequel Is Finally Coming Out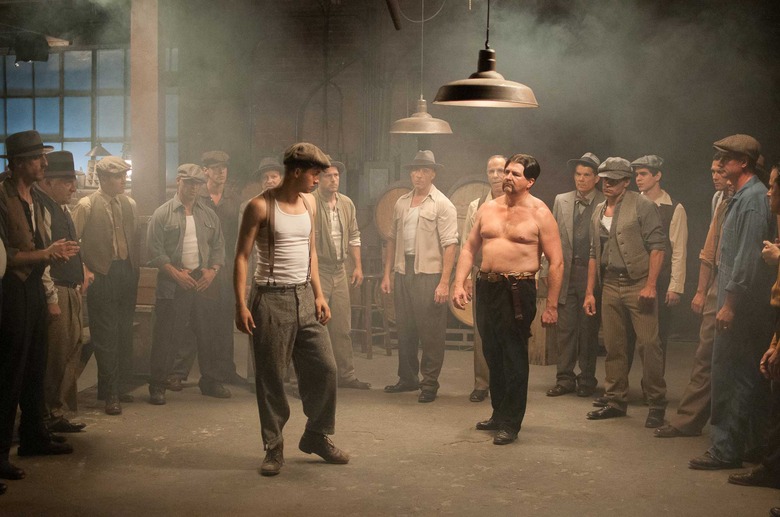 A sequel to Raging Bull was first discussed in 2006. Four and a half years go, shooting began under the title Raging Bull II, which didn't sit well with MGM, the studio behind Martin Scorsese's classic film. Director Martin Guigui co-wrote the unofficial sequel's script with Rustam Branaman based on the book "Raging Bull II," by Chris Anderson, Sharon McGehee, and Jake LaMotta. MGM ultimately filed a lawsuit, and the title got changed to LaMotta's nickname, The Bronx Bull. After all these years of waiting, the project is finally coming out.
Below, watch The Bronx Bull trailer.
MGM dropped the lawsuit after the producers and LaMotta, who's now 95 years old, agreed to change the title and disassociate the picture from the 1980 film. The studio acquired LaMotta's life rights in 1976. Under the deal, the boxer had the right to pursue a sequel, but the studio could shut it down if they desired to. For good reason, that's what they did with Raging Bull II.
The film stars William Forsythe (Raising Arizona), Paul Sorvino (Goodfellas), Tom Sizemore (Heat), Penelope Ann Miller (Carlito's Way), Joe Mantegna (Liberty Heights), Cloris Leachman (Young Frankenstein), and Harry Hamlin (Veronica Mars). The boxing picture depicts LaMotta's early days and when he's older and outside of the ring.
Here's The Bronx Bull trailer:
The last feature The Bronx Bull's director made was the Dennis Quaid-led Beneath the Darkness, a thriller that doesn't inspire a lot of confidence for this Jake LaMotta biopic. This trailer doesn't raise expectations a great deal, either. Forsythe looks like he might give an appropriately fierce performance as LaMotta, but everything else seems a little too paint by numbers. Maybe the film will have more to say about LaMotta and the world of boxing than the trailer lets on, but with Raging Bull always readily available to watch, it's hard to see the appeal in another movie about the boxer. What this film has going for it is the curiosity factor, because if there's one obvious reason to check it out, it's to watch what was once going to be the sequel to Raging Bull.
Here's the official synopsis:
Based on the tumultuous real-life experiences of legendary boxing champion Jake LaMotta, THE BRONX BULL chronicles his rise as a world-class boxer and his struggles with life outside of the ring, offering an unflinchingly honest look into the heart of a champion.
The Bronx Bull opens in theaters and VOD on January 6th, 2017.