James Wan's 'Aquaman' Adds Patrick Wilson As Villain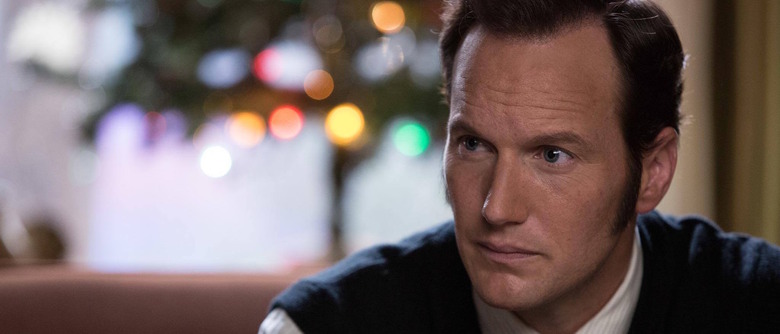 In the past six years, James Wan and Patrick Wilson have made no fewer than four movies together. So it probably shouldn't come as much of a surprise that when it came time for Wan to add to the cast of his latest project, he turned to his favorite star. Wilson is jumping into the pool with Wan for Aquaman, joining Jason Momoa, Amber Heard, and Willem Dafoe. Learn more, including details on the character Wilson is playing, below. 
Wan and Wilson shared the news on Twitter.
Teehee. Here we go. @creepypuppet https://t.co/n06e5bV0kw

— patrick wilson (@patrickwilson73) December 12, 2016
As mentioned above, Wilson will play Orm, a.k.a. the Ocean Master, half-brother of Arthur Curry, a.k.a. Aquaman. First introduced in the 1960s, Orm's background and abilities have shifted throughout the years (sometimes he's fully human, sometimes he's not, sometimes he has special powers, sometimes he doesn't), but you can generally count on Ocean Master to resent Aquaman and battle him for power. Previously, we'd heard that Black Manta would be the villain of Aquaman, and right now it's unclear whether this means Ocean Master is replacing Black Manta in that role or if both will appear in the movie.
Jason Momoa made his big-screen debut as Aquaman with a cameo in this year's Batman v Superman: Dawn of Justice, and he'll be back next year in Justice League. The latter also features Amber Heard as Mera, queen of Atlantis and Aquaman's love interest, and Willem Dafoe as Nuidis Vulko, an Atlantean scientist and politician, ahead of their return in Aquaman.
Wilson worked with Wan on two Insidious movies and two Conjuring movies. Outside his work with Wan, Wilson's recent projects include Bone Tomahawk, The Founder, and the second season of FX's Fargo. Wan's no stranger to the superhero game, having played Nite Owl in Watchmen, directed by future Batman v Superman helmer Zack Snyder. Funnily enough, Wilson is technically part of the DC Extended Universe already — he had a voice cameo as the President of the United States in Batman v Superman.
Aquaman is in theaters October 5, 2018.