Theme Park Bits: Spaceship Earth Becomes The Death Star, Harry Potter Loses 3D, And 'The Secret Life Of Pets' Heads To Universal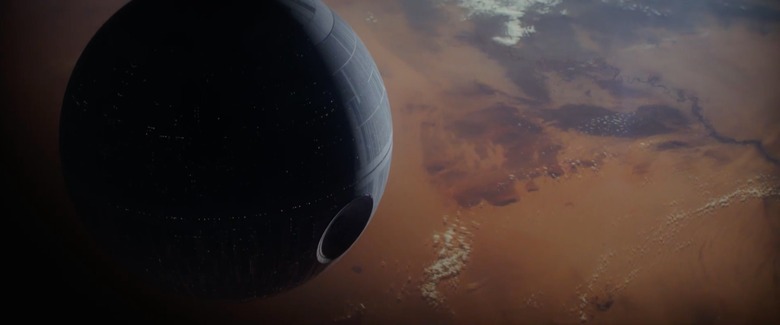 In this edition of Theme Park Bits:
Epoct temporarily transforms Spaceship Earth into the Death Star.
A new round of Star Wars entertainment comes to Disney's Hollywood Studios.
Hong Kong Disneyland's Iron Man Experience sets its opening day.
Harry Potter and the Forbidden Journey loses its 3D.
Tickets to Universal's Volcano Bay are now on sale.
Both Disney and Universal plunge headfirst into the aerial drone game.
The Secret Life of Pets comes to Universal Orlando.
Disneyland is getting its own Splitsville bowling alley.
And more!
Look, I'm not sure how I feel about Spaceship Earth, an attraction built to celebrate the interconnectedness of humankind and the power of communication to better our planet, being transformed into the planet-destroying Death Star for a special event. It feels...weird. So this is where I draw the line when it comes to Star Wars in Disney theme parks. At the same time: it's an admittedly impressive effect and it was only for one night as part of a special event. So maybe I'm just overreacting?
For more appropriate Star Wars theme park news, Oh My Disney has a round-up of the new stuff coming to Disney's Hollywood Studios, including the return of the Star Wars: A Galactic Spectacular show, Rogue One additions to the Star Wars Launch Bay, new updates to Star Tours, and a new Star Wars-themed walking tour.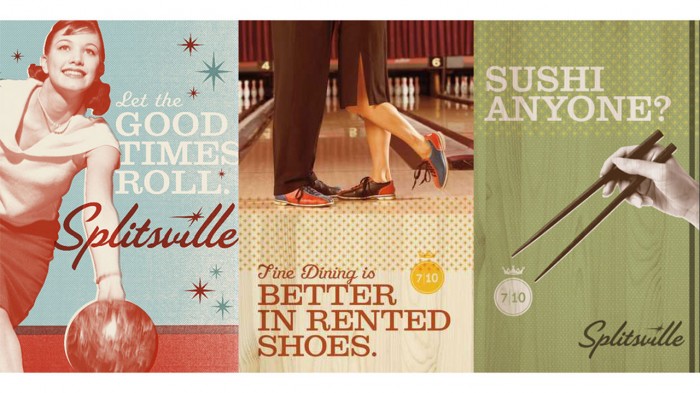 The Splitsville bowling alley has been a staple at Disney Springs (formerly Downtown Disney) at Walt Disney World for years, but now a new version of this luxury bowling alley and restaurant is coming to the Disneyland Resort in California, via the Disney Parks blog:
The first Splitsville in California will offer a unique combination of dining, bowling and live entertainment with 625 restaurant seats, a large outdoor patio overlooking the Downtown Disney District, two full-service bars and 20 luxury bowling lanes. You'll want to visit, even if you don't plan to bowl!
No opening date has been specified, but it looks like the doors will open in late 2017.
Security bag check tents going up between the #Disneyland Hotel and Downtown Disney pic.twitter.com/ighiXOBBuO

— Octavius (@MintCrocodile) December 4, 2016
And now we must balance out of the new bowling alley with something a little less fun: new security bag check tents have gone up between the Disneyland Hotel and Downtown Disney.
And in even less fun news, Disneyland Paris investors are currently suing the Disney company, claiming that the park keeps on not turning a profit due to character licensing fees:
This lawsuit presents a novel idea. It claims that the value of the 2,200 hectacres the resort sits on has been undervalued, meaning the resort is worth more than Disney says, and that Disney has unjustly profited by charging more than $1 billion in fees for use of the very characters and stories it built when it opened the park. Finally, the lawsuit claims Disney is trying to low-ball the value of shares in its latest buyback offer.
Naturally, Disney claims the lawsuit is "utterly without merit."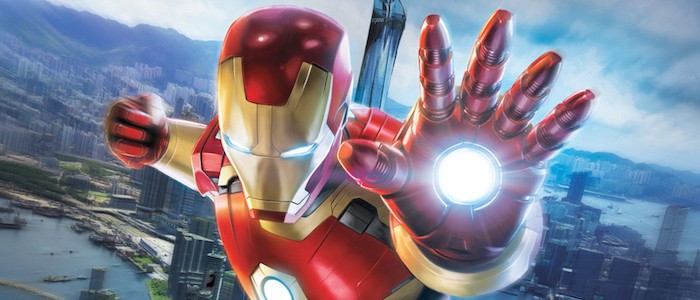 Hong Kong Disneyland's Iron Man Experience attraction has been officially set for a January 11, 2017 opening, making it official – this is the first Disney theme park attraction based on a Marvel superhero since they acquired the comic book giant. In case you haven't been keeping up, here are the details about this ride, straight from the Disney parks blog:
Iron Man Experience – Presented by AIA will allow you to soar over the skies of Hong Kong alongside Iron Man in an epic battle against the evil forces of Hydra for a multi-sensory, immersive experience that's sure to leave you breathless.
"Hong Kong Disneyland is excited to bring its first-ever Marvel-themed ride to Hong Kong," said Samuel Lau, Executive Vice President and Managing Director of Hong Kong Disneyland Resort. "We are proud to give local and overseas guests a different perspective and experience of Hong Kong while promoting our vibrant city to the world at the same time."
But the world of Iron Man doesn't disappear when you land. Step outside and you'll find the Expo Shop with hundreds of Iron Man and Marvel-themed merchandise items and memorabilia in reach, plus the chance to try on Iron Man's own suit of armor in the interactive game called Become Iron Man at The Stark Expo. If you're visiting the park, you might even get a glimpse of Iron Man himself.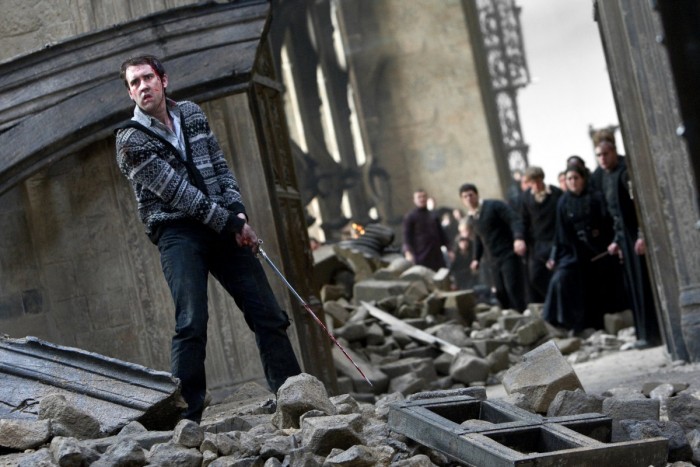 Meanwhile, over at Universal Orlando, it has been announced that 2017's Celebration of Harry Potter will feature appearances by Warwick Davis (who plays Professor Flitwick and Griphook in the films) and Matthew Lewis (who plays Neville Longbottom). More special guests are expected to be announced soon.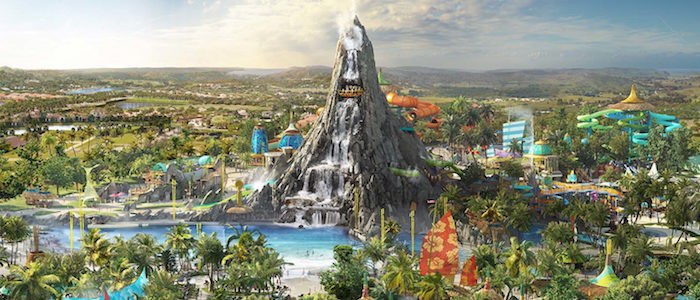 Universal Studios has announced that tickets to their new Volcano Bay waterpark are officially on sale and it's telling that their main blog post on the matter is pushing multi-day packages rather than single day tickets. In their eyes, this isn't just a place where you pop in for the day – it's part of an entire resort package that will siphon valuable tourist time away from the competition in the area. Universal won't top Disney any time soon, but they continue to chip away at their defenses as they expand, slowly expanding their piece of the pie. For prices and details and the information on buying tickets for yourself you can click right here. Volcano Bay will open next summer.
Alright. I like it 🎄 pic.twitter.com/DXcxRWRaHu

— Ashley (@mysticflights) November 16, 2016
We've been reporting for some time about Disney's various drone-related patents and now, finally, we can see some of that new technology in action. Here is a video sample from one of their new holiday-themed nighttime shows, which uses aerial drones to create colorful imagery in the sky.
Disney has also released this video, which takes you behind-the-scenes and examines how this new drone show came together and how it was inspired by Tangled. What looks magical at a distance looks complicated and headache-inducing at close range, which only goes to show just how agonizingly difficult it is to create entertainment of any kind.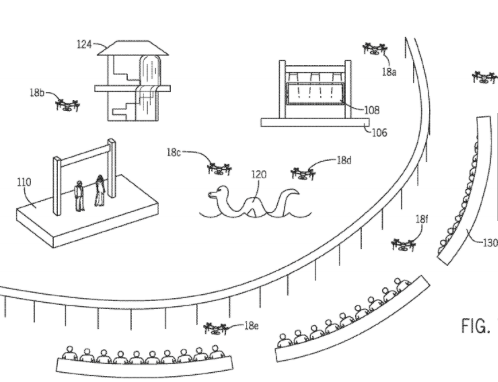 Not to be outdone, Universal has filed a drone patent of its own and the language specifies that they are considering using this technology in some kind of live show:
An unmanned aerial vehicle, e.g., multicopter, is outfitted to provide a special effect or special effects, becoming an untethered special effects platform. The specials effects delivered by such a platform could include water effects, scent cannons, compressed air blasts, steam blasts, theatrical smoke or fog, snow, bubbles, confetti, flame effects, or directional speakers and other audio effects. In one embodiment, the untethered special effect vehicle may be used in conjunction with a live show. The placement or path of the special effect may be pre-choreographed or provided in real-time to correspond to the show.
But it gets more ambitious than that, as the patent also states that Universal's drones could interact with guests via a wearable device:
The guest [may target] the companion or an individual guest may target themselves. For example, a guest may wish to receive a cooling mist spray or a bubble effect. By providing an input to the handheld device or via the guest-wearable device, the special effects [drone] is instructed to move toward the guest.
The patent further explains that this wearable device can trigger the drones to create certain effects, which can be incorporated into rides and "enhance guest immersion":
In one embodiment, as a guest approaches the vicinity of the special effects vehicle, e.g., as determined via signals from the wearable device, a special effect is triggered, such as a flame effect. Multiple special effects vehicles may be programmed to execute random or pre-determined flight plans about the location of the ride to enhance the guest immersion.
Man, the theme park cold war between Disney and Universal keeps on getting wilder, huh?
Well, hello there... #MinionRide pic.twitter.com/9RxzILfNN2

— IU Archives (@IUArchives) November 18, 2016
Construction on a giant Minion has been completed at Universal Studios Hollywood, an additional tease for the ever-popular Despicable Me: Minion Mayhem attraction within.
But as Universal Studios Hollywood adds Minions, it takes away one of the park's oldest stores. Carooniversal has been officially demolished to make way for a new two-story retail space that will include a Hello Kitty store and additional park amenities. Inside Universal shared the video above, filmed on the store's final day of operation.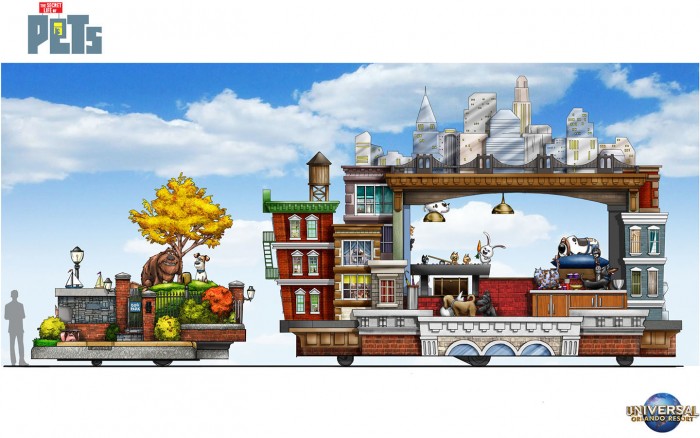 A little while back, we heard rumors that Universal Studios was planning to bring a new attraction based on The Secret Life of Pets into their parks. Now that the movie is one of the highest grossing releases of 2017, it feels like a sure thing. In the meantime, Universal Orlando has added a new float themed around the film and its characters to their superstar parade. Via the Universal parks blog:
The fun kicks off with Max and his friend Duke welcoming you to New York. Their float is themed around fall in Central Park, as seen in the title sequence of the film.
The main float is themed to the apartments of the Big Apple. You'll get a sneak peek at what the pets do when their owners are away. You'll see familiar characters from the film like Leonard, Gidget, Chloe and more.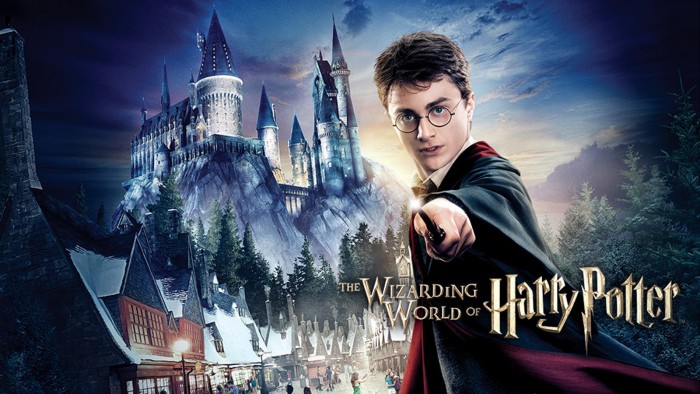 Meanwhile, over on the West Coast, the Universal Studios Hollywood version of Harry Potter and the Forbidden Journey has abandoned its 3D component with the screens built into the ride now projecting 2D images. This is in line with the original Florida version of the ride and it is the right choice – wearing 3D glasses on an attraction this wild didn't do anyone any good. Although Universal won't come out and simply admit that the ride is simply better without 3D and that it was a mistake to implement it, they did release this hilariously vague statement:
We continually evaluate our theme park ride experiences, and enabling our guests to enjoy Forbidden Journey without the use of 3-D is one example of how we are assessing various opportunities.
The Dinosaur ride at Disney's Animal Kingdom has always been one of my favorite attractions in any theme park, so it pleases me to know that the ride's recent refurbishment is apparently a big success. According to Inside the Magic, the ride has re-opened with dinosaur animatronics that work properly and improved lighting effects. Also, one of the ride's lousiest effects has been fully upgraded:
The most noticeable difference however, is the Compsognathus scene — the moment in the ride where guests would see awkward little dinosaurs leaping over their heads attached to strings. Gone forever are the strings, and they have been replaced with very strategically-placed screens that show the jumpy reptiles leaping over fallen rubble and tree trunks. This is the perfect example of an idea that worked well back in the day, but finally got a serious upgrade that it needed years down the line.
One of Disney's newest themed bars, Abracadabar, on the Boardwalk. It's a small space packed with lots of unique detail. Open 4pm-midnight. pic.twitter.com/yWybLgehmg

— Park Journey (@Park_Journey) November 29, 2016
The Boardwalk at Walt Disney World was already one of my favorite places to hang out on property before they went and opened a new magic-themed bar called AbracadaBar. Naturally, the theme lends itself to all kinds of tiny details:
It wouldn't be Disney without a hidden Mickey! The one in Abracadabar isn't so hidden but still very cool. pic.twitter.com/IndPJShwUV

— Park Journey (@Park_Journey) November 29, 2016
Walt Disney World has already announced the dates for the 2017 Epcot International Food and Wine Festival and this massively popular event is getting expanded:
Mark your calendar: August 31 through November 13 will be a record 75 days of global culinary creations, celebrity chefs, premium events, Eat to the Beat concerts, and more.
Considering how much revenue this event brings into the park, it's no wonder it's being lengthened to fill in that sluggish post-summer season. We see what you're doing, Disney.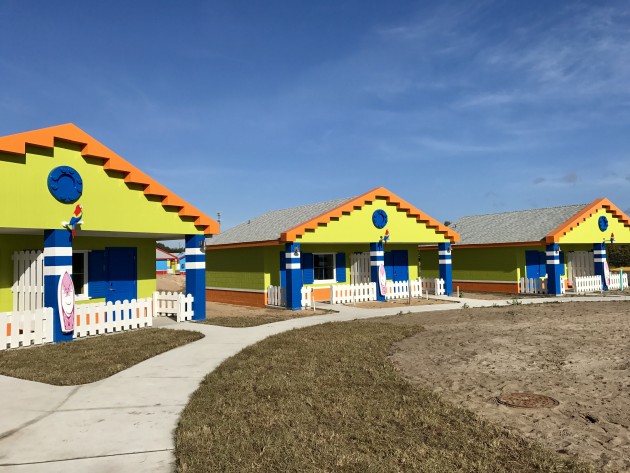 If you're doing that Florida vacation thing and want to venture outside of Disney and Universal, know that LEGOLAND is opening its new Beach Retreat Resort on April 7, 2017. As Inside the Magic reports:
With 83 radical beach-themed bungalows that have two rooms each, the 166 total rooms (which can sleep up to five) will more than double the accommodations currently being offered at the LEGOLAND Florida Resort. With bunk beds, LEGO-theming and much more, the bungalows are grouped into 13 coves all centered around a giant 45-feet-tall LEGO lighthouse with an actual rotating beacon and a heated swimming pool. Each of the coves will offer an outdoor play area for the kids in front of the bungalows, which will also offer a beautiful view of nearby Lake Dexter.
For more photos of what these LEGO-themed rooms look like, follow the link above.
If you're like me and you spent countless hours meticulously building theme parks in Roller Coaster Tycoon, then the launch trailer for Planet Coaster should have your attention. This looks to be the next level in theme park simulation video gaming, a very specific niche that has been nonetheless ignored for too long.