'Star Trek: Discovery' Casts Three Klingon Warriors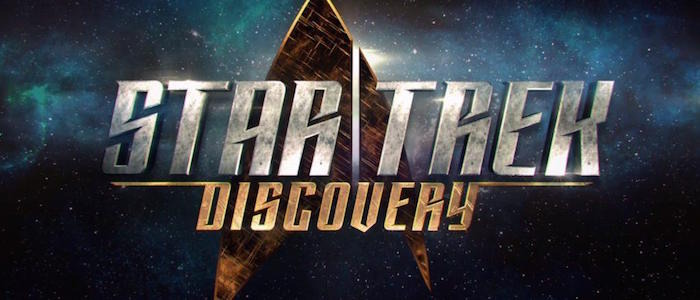 It's been a bumpy road for Star Trek: Discovery, but at least the latest television iteration of the greatest science fiction series of all time is actually on a road and not totally lost in space. Three new actors have joined CBS' new series as Klingon warriors, bringing the number of confirmed cast members to six.
The Wrap reports that Chris Obi, Shazad Latif, and Mary Chieffo have joined Star Trek: Discovery, with each other playing members of the Klingon race, the forehead-ridged frenemies of Starfleet across the entire Trek franchise. Obi will play T'Kuvma, a "Klingon leader seeking to unite the Klingon houses." Latif will take on Kol, "the Commanding Officer of the Klingons and protégé of T'Kuvma." Chieffo will play L'Rell, "the Battle Deck Commander of the Klingon ship." Because we know precious little about the plot of the series (which will take place a decade before James. T. Kirk and the crew of the Enterprise set out on their five-year mission seen in the original series), it's not clear how these characters will figure into the show or how important their roles will be.
While none of these actors are household names, Obi is the best known of the bunch, having recently appeared in the new version of Roots. He will be seen soon in Starz's American Gods and the upcoming Ghost in the Shell movie. Latif is best known for playing Dr. Jekyll on the late Penny Dreadful. Chieffo is the newcomer of the bunch, with only a handful of credits to her name.
This news follows the first wave of casting, which saw Michelle Yeoh cast as Captain Georgiou, who commands the Starfleet ship Shenzhou, Anthony Rapp as the openly gay Lt. Stamets, an "astromycologist" on board the Discovery, and Doug Jones as Lt. Saru, an alien science officer whose race is new to the Star Trek universe. The lead character of the series, a female first officer, has yet to be cast.
All of this casting news comes in the wake of original showrunner Bryan Fuller departing the series due to his commitments to American Gods, with Gretchen Berg and Aaron Harberts stepping up to take his place.
Appropriate for a show set in the distant future, Star Trek: Discovery will be available to watch in a myriad of different ways. The series is set to premiere on CBS in May 2017, with future episodes arriving on the CBS All Access streaming platform. 188 other nations will be able to watch it on Netflix, while Canadian viewers will have access through Bell Media platforms.