'The Fate Of The Furious' Trailer: Vin Diesel Betrays His Family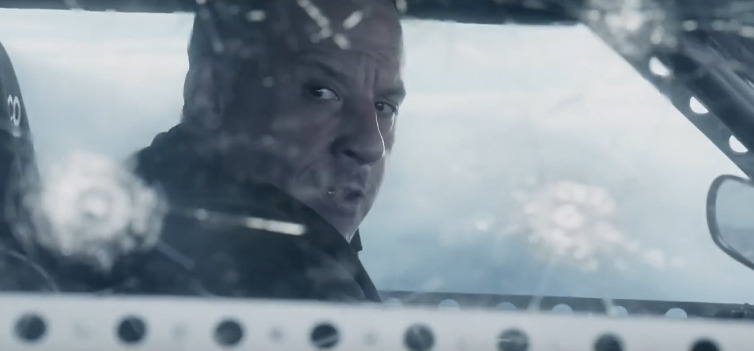 Next spring, blockbuster summer kicks off early again thanks to the arrival of Fast and Furious 8. Actually, the movie is now officially titled The Fate of the Furious, a new title scheme going right along with the unpredictable insanity that this franchise has come to deliver in recent years. What began as a franchise about street-racing and undercover cops has turned into a blockbuster sensation with unbelievable heists, incredible action, bitter rivalries and a close bond of family. However, that last part is about to be shake to its very core.
See what we're talking about in the first The Fate of the Furious trailer after the jump.
That's right, after being adversaries who became allies and even friends, Vin Diesel and Dwayne Johnson are at odds again. When you have a crew that's as close as this one, featuring the likes of Michelle Rodriguez, Tyrese Gibson and Chris "Ludacris" Bridges, the only thing you can do to shake things up is to tear them apart. And the one thing this franchise hasn't done yet is turn Vin Diesel against the rest of the people he calls family. Oh, and Dwayne Johnson is working with Jason Statham now.
Could you imagine how much more of an impact this story would have if we hadn't sadly lost Paul Walker before now? If Dom was forced to turn on his makeshift brother, that would be absolutely mind-blowing. But we'll have to settle for Vin Diesel being forced to betray everyone else this time, all at the behest of Charlize Theron, and as crazy as the action looks this time around (complete with a submarine), I think that will be just fine for franchise fans.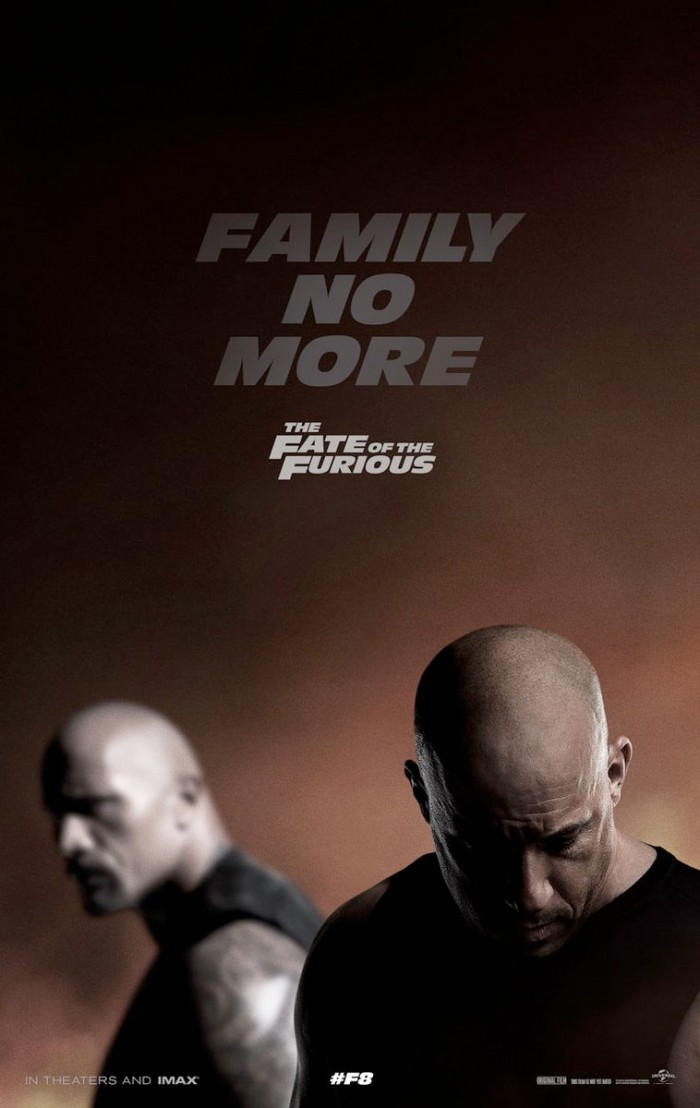 Now that Dom and Letty are on their honeymoon and Brian and Mia have retired from the game—and the rest of the crew has been exonerated—the globetrotting team has found a semblance of a normal life. But when a mysterious woman (Charlize Theron) seduces Dom into the world of crime he can't seem to escape and a betrayal of those closest to him, they will face trials that will test them as never before.
From the shores of Cuba and the streets of New York City to the icy plains off the arctic Barents Sea, our elite force will crisscross the globe to stop an anarchist from unleashing chaos on the world's stage...and to bring home the man who made them a family.
The Fate of the Furious hits theaters on April 14, 2017.