'Moonlight,' 'Arrival,' 'Hacksaw Ridge,' And More Named Best Films Of The Year By AFI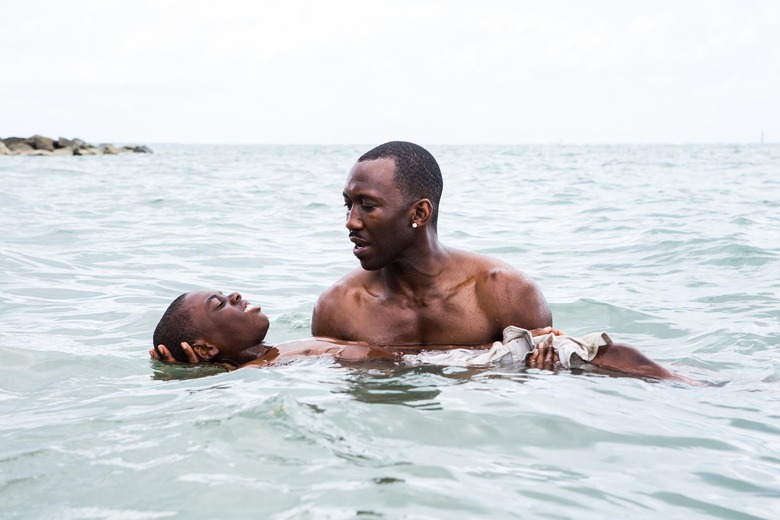 We're in awards season, which means it's the time of year when critics' groups praise their favorites, top 10 lists are published, and words like "overrated" and "underrated" become overused. Awards season can lead to healthy or unnecessarily heated debates among film fans online. The AFI Awards 2016 Official Selections may cause a disagreement or two, especially since they awarded Mel Gibson's Hacksaw Ridge and Clint Eastwood's Sully, but they've also selected other titles that do represent the best of 2016.
Below, see which movies the AFI Awards honored for the 17th year of voting.
This year's juries for the AFI Awards, for both film and television, featured Elizabeth Banks (Pitch Perfect 2), Jon Hamm (Mad Men), Robert Benton (Kramer vs. Kramer), Diane English (Murphy Brown), writer Michelle King (The Good Wife), producer Lori McCreary (Invictus), Rachel Morrison (AFI Class of 2006) and Patricia Riggen (Miracles From Heaven). Plenty of critics, scholars, film historians and other members of the media participated as well.
According to AFI, here are the best movies of the year:
ArrivalFencesHacksaw RidgeHell or High WaterLa La LandManchester by the SeaMoonlightSilenceSullyZootopia
In a statement, AFI President and CEO, Bob Gazzale, said:
Year after year, we are reminded of the power of artists to bring us together as one. AFI Awards is proud to recognize the achievements of the storytelling teams who have enlightened and informed us, guided and inspired us, and ultimately invited us to empathize with others in a reminder of our common humanity.
Admittedly, a part of the statement — "the power of artists to bring us together as one" — is slightly ironic considering an artist as polarizing as Gibson had his war film make the list. Many of the jury's other choices, on the other hand, embody the wonderful qualities Gazzale mentions. The most prominent movies and awards contenders that didn't make the cut are probably 2oth Century Women, Loving, and Jackie (a biopic not to be missed).
Here's AFI's Top 10 television shows of the year:
The AmericansAtlantaBetter Call SaulThe CrownGame of ThronesThe Night OfThe People v. O.J. Simpson: American Crime StoryStranger ThingsThis is UsVeep
Last year, AFI honored The Big Short, Bridge of Spies, Carol, Inside Out, Mad Max: Fury Road, The Martian, Room, Spotlight, Star Wars: The Force Awakens, and Straight Outta Compton. As for television, they selected The Americans, Better Call Saul, Black-ish, Empire, Fargo, Game of Thrones, Homeland, Master of None, Mr. Robot, and UnREAL. The divisive second seasons of Mr. Robot and UnREAL didn't receive any love from AFI this year.