Sequel Bits: ' Jurassic World 2,' 'Indiana Jones 5,' 'Star Trek 4,' 'Blade Runner 2049'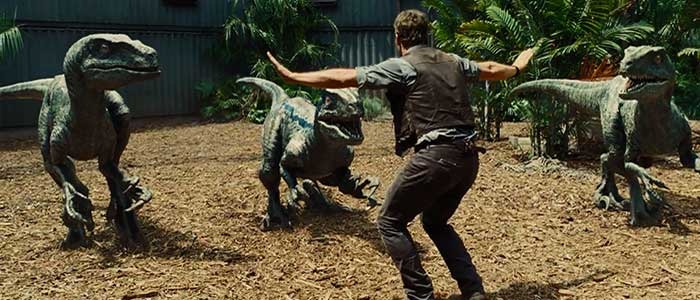 In this edition of Sequel Bits:
Producer Frank Marshall talks all about Jurassic World 2...
...and doesn't talk much at all about Indiana Jones 5.
J.A. Bayona promises to bring more animatronics to his Jurassic sequel.
Are Simon Pegg and Doug Jung writing Star Trek 4?
Ryan Gosling chats a little about Blade Runner 2049.
One of China's biggest hits is getting a sequel.
Will Smith promises a new Bad Boys sequel every decade.
Dwayne Johnson teases an action scene on the Jumanji remake.
Moviefone sat down with producer Frank Marshall to talk about the various projects he has in development and his most interesting comments concern the upcoming sequel to Jurassic World, which will be helmed by A Monster Calls director J.A. Bayona. First, he revealed that the still-untitled sequel should start shooting next year:
I'm excited about that one. We're much further along. Actually, we start shooting in February in London. But I'm excited by the filmmaker, Juan Antonio Bayona, and what his take on the franchise and on the world of Jurassic is going to be. He's an exciting young filmmaker, and a lot like Colin Trevorrow was, he's an extraordinary filmmaker, but also a fan. So it's going to be nice to see what he comes up with.
Later, he noted Bayona's "dark side" when talking about what he could bring the series:
He's very meticulous in his preparation and in his doing storyboards and pre-viz, and he's a real shooter. If you've seen his other movies, you know that he has a dark side to him as well. So I'm kind of excited about what he's going to bring to the franchise.
Does this mean Bayona's take on the Jurassic series will be a bit meaner than past entires? As someone who has seen The Impossible, I can imagine the answer.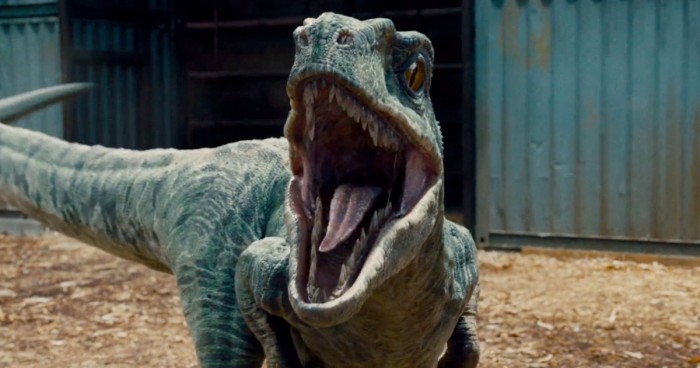 One of the most common criticisms directed at Jurassic World was its reliance on CGI dinosaurs, with longtime fans decrying the lack of practical effects. Speaking with The Hollywood Reporter, director J.A. Bayona says that his upcoming sequel will attempt to find the right balance between the practical and the digital:
Obviously you don't have real dinosaurs — sometimes you have people playing dinosaurs — but we love animatronics and we're trying to do as much with them as possible. [...] It's complicated because the audience now is so used to seeing CGI that they're sometimes reluctant toward animatronics. But at the same time, I think animatronics bring soul and reality to it. We're trying to find the balance between animatronics and CGI in order to cheat the audience so they don't know what they're seeing.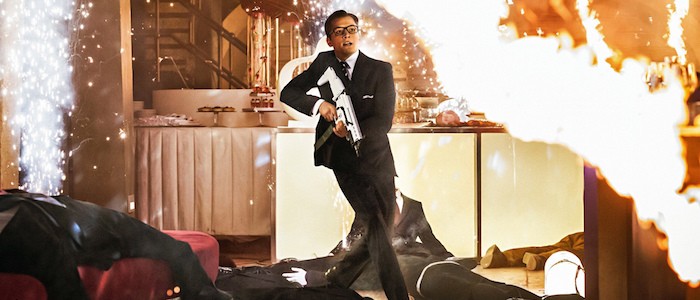 CinemaBlend spoke with Taron Egerton and while he didn't have much to say about Kingsman: The Golden Circle, he did promise that director Matthew Vaughn is using the ante with this already crazy world:
[Matthew Vaughn] goes even further with it. It's kind of absolutely crazy. Julianne Moore is the villain, and she's genuinely terrifying. She's really, really, really great. So it's bigger, badder, more guns, you know? All that stuff. It's fun.
And no, he has no idea when the first trailer is arriving, but he guesses it would sometime early next year.
Today... pic.twitter.com/XJ31AmYprg

— Pegg News (@simonpegg) December 6, 2016
Star Trek Beyond was one of the summer's brightest spots, but its box office was a little underwhelming compared to its predecessors. Did that kill the chances of the already-announced Star Trek 4 beaming into existence? If this image from Simon Pegg's official Twitter account is any evidence, it did not! That is Pegg, who plays Scotty in the rebooted Trek universe, sitting behind a few laptops with Doug Jung, with whom he wrote the screenplay for Beyond. Unless Pegg and Jung are teaming up for another project, does this mean that Star Trek 4 is still in the works and that the Beyond team is cracking the screenplay as we speak?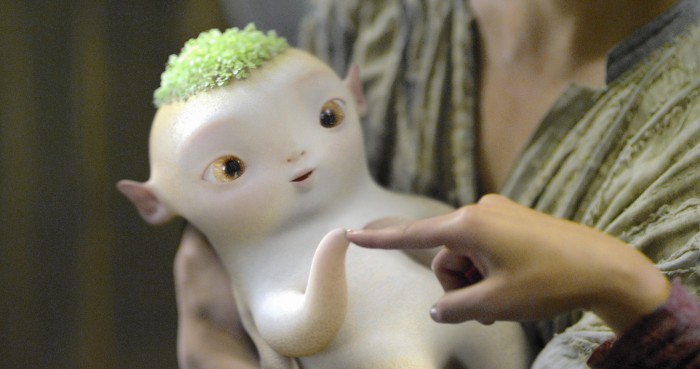 While the average western moviegoer probably doesn't know much about Monster Hunt, Raman Hu's film was the highest grossing Chinese film of all time at the time of its release (it has been overtaken by The Mermaid), grossing the equivalent of $352 million in its native country. So yeah, of course they're making a sequel and In the Mood For Love and Infernal Affairs star Tony Leung is joining original stars Bai Baihui and Jing Boran for part two. Monster Hunt 2 will also star Yo Yang and Li Yuchun.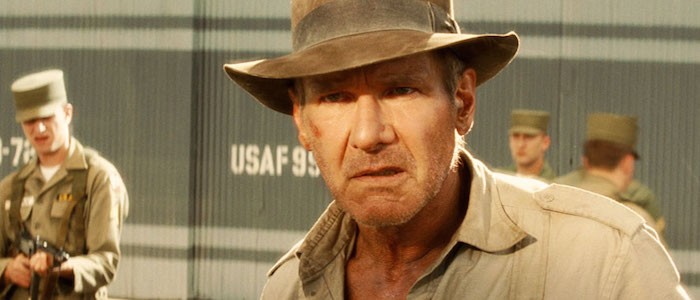 And now we pivot to a sequel you have definitely heard about. While Indiana Jones and the Kingdom of the Crystal Skull isn't anyone's favorite movie from that series (to put it mildly), there have been talks of an Indiana Jones 5 for years now – it just depends on when or if the principal players can hash something out. However, you shouldn't ask producer Frank Marshall for details (via Fandango):
That's still in the thinking stages. I don't know, because that's one I'm not involved in until they come up with the idea and the plan of where they want to go, then I get involved.
In other words: "Go bother Steven Spielberg or something. I know nothing!"
.@RyanGosling gave us a peek at what it's been like working with Harrison Ford on #BladeRunner. Shocker: It's amazing. pic.twitter.com/zNTehYR9KE

— Fandango MOVIECLIPS (@MOVIECLIPS) December 7, 2016
Speaking of Fandango scoops on upcoming sequels to Harrison Ford movies, they interviewed Ryan Gosling and he says they filmed for months on Blade Runner 2049 before Ford arrived on set. Take this however you want, but this certainly implies that Gosling is the proper lead of the movie, with Ford's Rick Deckard only playing a supporting role.
Will Smith recently appeared on Jimmy Kimmel Live to promote his new movie, Collateral Beauty, but the conversation eventually shifted toward Bad Boys 3, which has been on the cusp of getting made for years now. Smith promised that they film was close to being a thing that exists:
It is very, very, very close. It is very, very close. It's very close. [...] We do one a decade!
Of course, Bad Boys 3 is actually called Bad Boys For Life and it's being written and directed by Joe Carnahan, who is stepping in for the ever-buys-on-Cybertron Michael Bay.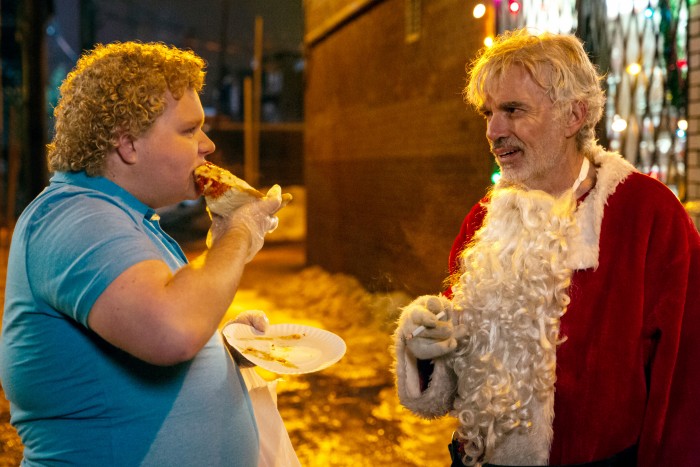 What does the box office and critical failure of Bad Santa 2 mean for Broad Green's shift from prestige and indie film to more mainstream affair? The Hollywood Reporter reveals that the company was hoping that the sequel to the 2003 comedy would pave the way for a slew of new movies:
A great deal was riding on the sequel, which revived foul-mouthed antihero Willie Soke, who became a cult icon when the original film launched in the same Thanksgiving frame 13 years ago. Given the original's $16 million bow and $76 million total haul, Broad Green founders Gabriel and Daniel Hammond were hoping to use the sequel to jumpstart their upcoming slate, which includes Bring It On-esque sorority dance-off movie Step Sisters as well as the Ron Shelton-helmed two-hander comedy Villa Capri, starring Morgan Freeman and Tommy Lee Jones. Also on the horizon are a pair of films that represent a throwback to the company's original art house mandate: a Buena Vista Social Club sequel and an untitled Terrence Malick drama starring Ryan Gosling, Michael Fassbender, Rooney Mara, Cate Blanchett and Natalie Portman.
This bad man is an asshole and I must throw him thru this cement pillar. My hand strength is like vice grips... he has no choice. For the record, this man is roughly 6'8 and well over 350lbs – he's massive and mean – I must run away now to preserve my health. #OnSet #MySaturdayNights #KnuckleUp #StuntBrotherLuv #Jumanji
A photo posted by therock (@therock) on
Let's close out this edition of Sequel Bits with an image from the set of the Jumanji remake, which features Dwayne Johnson flinging someone in the general direction of stone pillar, a position that no mortal human should want to find themselves in.