Cool Stuff: Julian Rentzsch's Gorgeous Filmmaker Portraits Of Steven Spielberg & More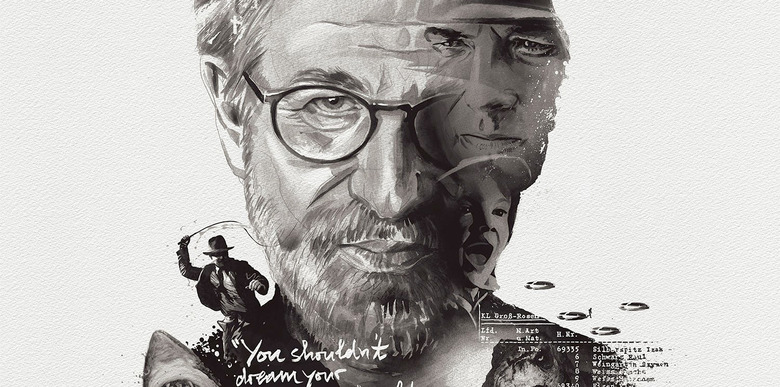 We feature plenty of collectible artwork here at /Film, but nearly all of them pay tribute to movies and TV, but not the people who make them. That changes today with a series of filmmaker portraits that are positively stunning.
Julian Rentzsch has created a series of portraits paying tribute to iconic directors such as Steven Spielberg, Martin Scorsese, Francis Ford Coppola, Alfred Hitchcock, Christopher Nolan, Stanley Kubrick and more. Check out the Julian Rentzsch director portraits after the jump.
Here are the filmmaker portraits brought to our attention by Reddit:
The filmmaker takes the spotlight in the center of the portrait, and then they're surrounded by images from their work, quotes from them about filmmaking, and a list of all their movies below in the style of movie poster text.
The good news is that you can get your hands on these prints over at Stellavie.com, though they are a little pricey at 90 Euros (which is nearly $97). However, they are signed and hand-numbered with an edition of 200, and they're currently offering free shipping through Chrismas.
Most of the above prints are still available for purchase, though some are already sold out like Quentin Tarantino. But if any of these filmmakers are among your favorites, they would make a nice addition to your wall to show your love for cinema. Or maybe you have a cinephile in your life who would love one of these portraits for Christmas.
You can see more of Julian Rentzsch's artwork at his own website right here.