'Westworld' Bits: The Maze, The Man In Black, Posters, A Featurette And More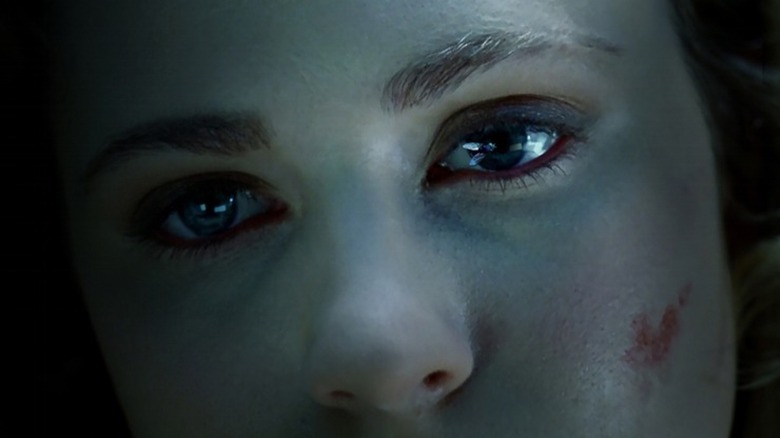 In this edition of Westworld Bits:
How many viewers watched season one and its finale.
Actor Jimmi Simpson discusses the events of the series finale.
Why HBO sees Westworld as one of their essential "building blocks."
Ed Harris' reaction to the Maze.
Fanmade Westworld posters and more.
Across HBO's multiple platforms each episode of Westworld was watched on average by 11.7 million viewers. Season one was costly and faced production issues and delays. After the excellent, exposition-light season one premiere, though, talks of a troubled production mostly vanished and the Internet's obsession with Westworld began. Variety's Daniel Holloway penned the piece "How Westworld Overcame Setbacks to Shine as HBO's New Tentpole," covering the show's production woes and pivotal role in the future of HBO.
HBO programming president Casey Bloys calls Westworld a key "building block":
I look at it as a really important building block on our drama slate. I have Game of Thrones for two more years, I've got Westworld hopefully for many seasons to come, and I can build other dramas around them. So it's a really important building block for us.
Boys added:
It gives you a tentpole along with Game of Thrones to maybe do some shows that aren't going to be huge ratings bonanzas but will be interesting shows with a different point of view. It's one piece of the puzzle. It's a hard piece to get right.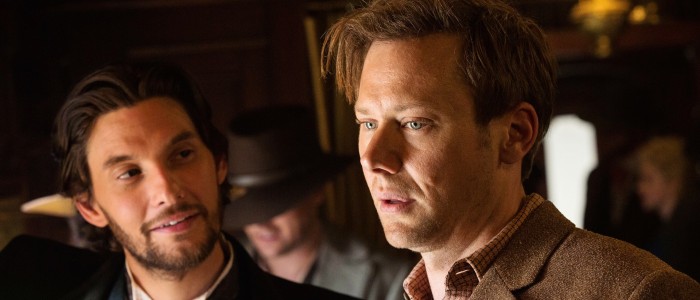 So William turned out to be The Man in Black after all, which more than a few fans on the Internet saw coming. Ed Harris didn't know about the reveal until much later on in the shoot, and the same goes for the other cast mates and crew members. Jimmi Simpson, however, figured it out early on around episode four or five because of a day in the makeup trailer.
The actor told the story to Vanity Fair (a great interview you should all read):
I was with an amazing makeup artist, Christian, and he was looking at my face too much. He had me in his chair, and he was just looking at my face, and then he said something about my eyebrows. "Would you be cool if we just took a couple hairs out of your eyebrows, made them not quite as arched?" It was simply that, Joanna. It was that.
I was like, "Why would they change my eyebrows? Why in the world?" I started thinking the one reason was to make me look like someone else, and then I cycled through the Rolodex of the main players. There's only one that really fit my look and dialect. They didn't reveal any of that to any of us until about [episode] eight, nine, or ten officially. This was probably seven months before I was supposed to know this, but I just said to Lisa, "Am I supposed to be Ed Harris?" She just froze and said, "I can't say anything, but I will say you have a hell of an arc this season."
Simpson didn't tell anyone else he knew. He was surprised some fans figured it out so early on in season one, but he told Insider why that doesn't matter much:
I was really surprised after episode two when people were calling out sh– — like specific sh– that you weren't supposed to even think about for four more episodes. And I was bummed out really briefly because it threatened the idea in my mind that everyone would be shocked and surprised with the narrative. But then with each episode you guys just noticed that sometimes people figured out some of the devices that were happening but it never seemed to affect the emotional unfolding of the story or even just the peaks and the valleys. The theories and the fan boys didn't take away any of the enjoyment as a whole.
As of now, Simpson is not returning for season two. "My William has served his purpose," he explained. The actor also spoke with GQ about his experience on Westworld. Here's how he approached playing a younger Ed Harris:
I took it upon myself to ask [Jonathan Nolan and Lisa Joy] for any clips [of Ed Harris] they'd be willing to share. And on the couple of days when Mr. Harris and I worked on the same set, I just kind of...stared. And watched. I tried to be as subtle as possible, and I was leaning into the narrative more than my specific physical appearance. But as William's will is broken and his morality is tested, the weight is visible on him. I felt like you could see that on Mr. Harris, so I tried to drop that into [my performance in] the later episodes.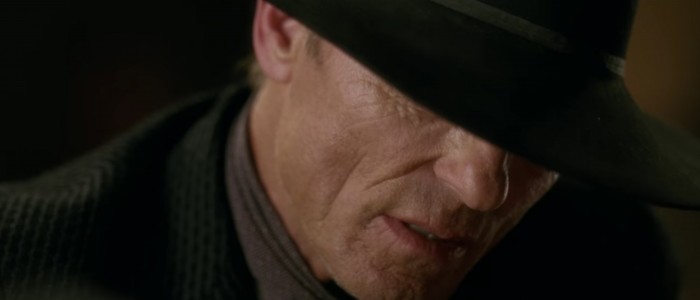 Harris told Entertainment Weekly he was so focused on playing the present that The Man in Black's past didn't figure into the equation for him. In the present timeline, the mystery man was searching for the maze, and when he finally found it, it was quite a surprise. Here's Harris' take on the maze:
Basically: "What is this sh–? What is going on here?" Yeah. I gotta tell you, I'm still not quite clear on what the maze was supposed to have represented. But the fact that it didn't really mean anything, or didn't exist ... I haven't penetrated that. But I haven't seen the finale yet.
The actor doesn't know anything about the character's future, but he knows he'll start shooting season two sometime around next June or July. He also knows how happy he is for Jonathan Nolan and Lisa Joy:
I don't know [what's next for him], but it sure seems like there's going to be an awful lot of violence. I think all hell's going to break loose. I don't know if I join forces with the hosts, or what. But I'm happy for Jonah and Lisa. This has been something they've been working on for a long time. They have very specific plans for season 2. I think they're gonna spend more time in Utah next season — they were there for two weeks last season, next season will be a month. They've done a great job. And it's nice to be in a hit.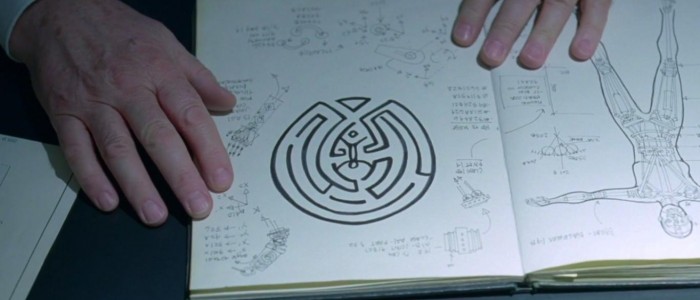 Westworld is the most-watched first season of any HBO show. According to Deadline, the season finale hit a series high with 2.2 million viewers tuning in to watch. With repeat showings and HBO Go/Now, around 3.6 million watched the finale Sunday night.
It's the holiday season, but there's not a whole lot of Westworld merchandise to purchase as gifts at the moment. There are probably plenty of custom Westworld t-shirts out there in the world to buy, though, such as this early birthday present a wife gave her husband (Source: Reddit):
The Poster Posse did a poster tribute to Westworld. You can find more posters at their site, but here are three standout pieces.
Jonathan Nolan does plan on one day directing a feature film. He's a busy guy — even busier now that Westworld is a hit — so it probably won't be easy for him to find a year or two in his schedule to direct a movie in the near future. Hopefully, we'll see a Jonathan Nolan film someday soon because he did a fine job directing the Westworld pilot and finale. That premiere pulled us right into the world — establishing the characters, tone, and rules so succinctly, and often visually, not just with exposition.
Here's Nolan talking about the show's visual language, how Dolores' arc often informed the camerawork, and what's next for the series:
Season one of Westworld is rewarding to rewatch. You'll catch little details you might've missed the first time around, like Dr. Ford planning the logistics of the uprising in this shot (Source: Imugr):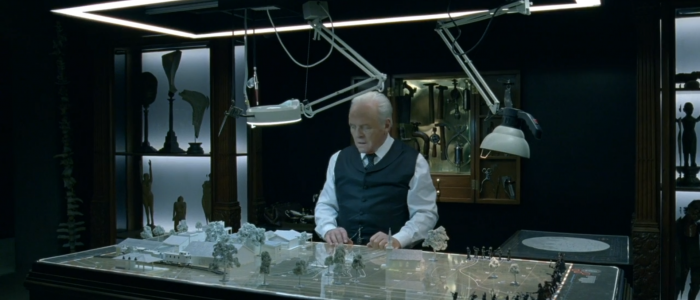 Now, here's Doctor Ford in his workplace from a slightly different angle (Source: Imugr):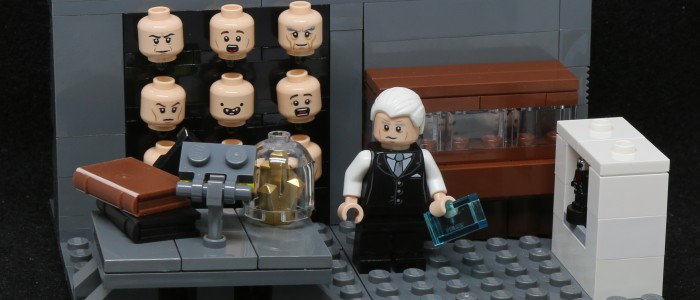 Season one of Westworld may be over, but the hunt for new information on the park and the show is not. Here's a little message from Westworld IT security about some suspicious users on message boards, and the little information they've gleaned so far (Source: Reedit):