Watch New 'Rogue One' Clips And Learn About A Possible 'Star Wars Rebels' Connection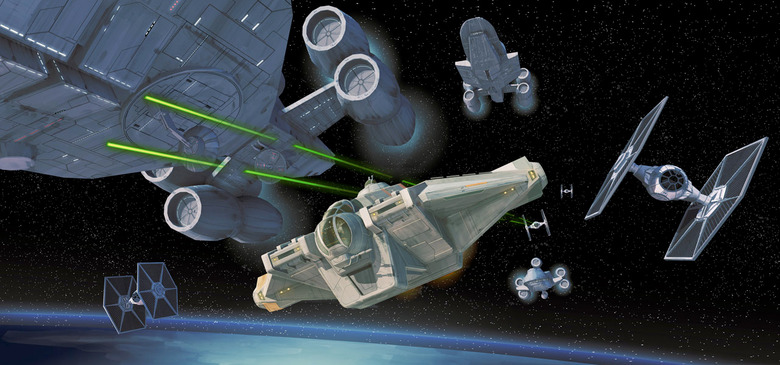 If you've given up on watching any new footage from Rogue One: A Star Wars Story, we totally understand. But the publicity blitz is underway around the world with the cast appearing on late night and daytime talk shows to get more general audiences into theaters when the movie arrives next week. That means we're getting new clips all the time, and some more have just surfaced online.
But even if Rogue One clips aren't something you're interested in, there may be one that you want to check out, because it has a little something that might interest you. It appears there may be a possible Rogue One connection to the Disney XD animated series Star Wars Rebels.
Check out the new footage after the jump and see possible evidence of Rogue One connected to Star Wars Rebels after the jump.
First up, here's some of the new footage that debuted online. This first clip is where the Rebel unit at the center of the movie gets their titular call sign:
All right, so now we've seen all that footage, but if you're interested in seeing Rogue One connected to Star Wars Rebels, or at least the possibility of that happening, here's a TV spot with that chance around the :07 mark:
Did you catch the possible Star Wars Rebels connection? How about now: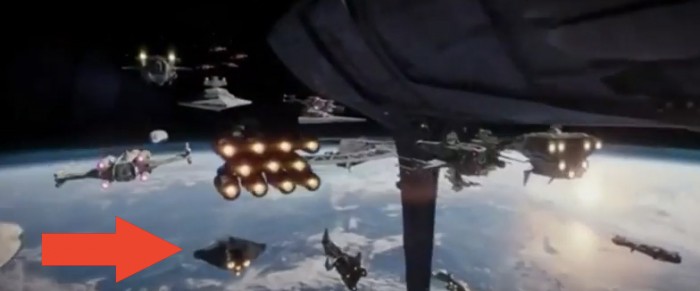 That ship the arrow is pointing to certainly looks like it could be the Ghost from Star Wars Rebels: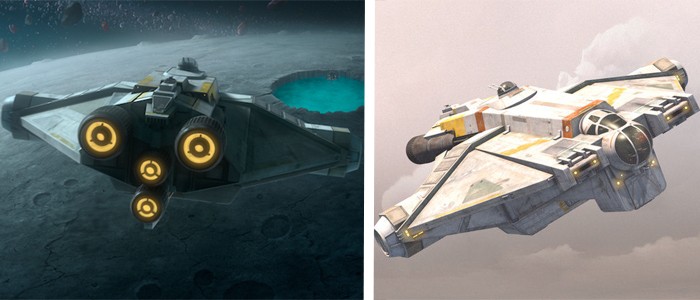 For those who don't know, the Ghost is the primary ship that the crew of the animated series cruises around the galaxy in, and since their story takes place leading up to the events of Star Wars: A New Hope, it could stand to reason that they would become involved in this part of the Rebellion. What would be even cooler is if Star Wars Rebels concluded (whenever that might be) with their involvement in Rogue One.
However, that ship could easily be another VCX-100 light freighter that isn't actually the Ghost. But the possibility of this being an actual connection between Rogue One and Star Wars Rebels is an intriguing one.
From Lucasfilm comes the first of the Star Wars standalone films, "Rogue One: A Star Wars Story," an all-new epic adventure. In a time of conflict, a group of unlikely heroes band together on a mission to steal the plans to the Death Star, the Empire's ultimate weapon of destruction. This key event in the Star Wars timeline brings together ordinary people who choose to do extraordinary things, and in doing so, become part of something greater than themselves.
Rogue One: A Star Wars Story" is directed by Gareth Edwards and stars Felicity Jones, Diego Luna, Ben Mendelsohn, Donnie Yen, Mads Mikkelsen, Alan Tudyk, Riz Ahmed, with Jiang Wen and Forest Whitaker. Kathleen Kennedy, Allison Shearmur and Simon Emanuel are producing, with John Knoll and Jason McGatlin serving as executive producers.
Rogue One: A Star Wars Story hits theaters on December 16.