Alan Tudyk Will Be Back For 'Frozen 2' And 'Wreck-It Ralph 2', Wants In On Marvel's 'Guardians Of The Galaxy'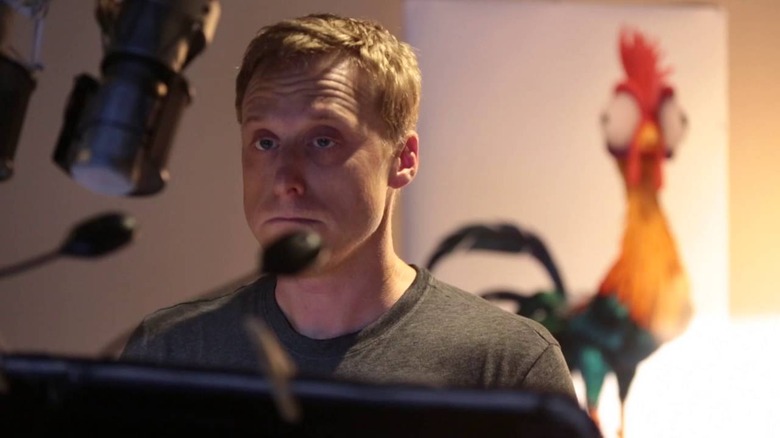 When Disney decides it likes someone, it has a tendency to work with them again and again. And right now, there are few stars they seem to like more than Alan Tudyk. Not only has he appeared in every Disney Animation feature since Wreck-It Ralph — up to and including this fall's Moana — he has a mo-cap role in this month's Rogue One: A Star Wars Story.
That won't be the end of his relationship with the Mouse House, either. The actor confirmed he'll be back for Frozen 2 and Wreck-It Ralph 2, both of which are currently in development at the studio. But there's still one Disney property he still hasn't gotten in on, and that's Marvel — apparently to his regret, since he's confessed a desire to join James Gunn's Guardians of the Galaxy films. Find out what Gunn had to say in response, below. 
Fandango got the goods on Tudyk's upcoming work with Disney. Although Tudyk plans to return for the Frozen and Wreck-It Ralph sequels, he's not sure which character(s) he'll be playing:
I will [return]. I don't know in what character form, though. I say that confidently just because I've been in the ones before and they are committed to continuing that tradition, which considering how many movies they put out... I'm gonna run out of voices at some point! But I haven't run out yet, so let's do it.
Tudyk has a supporting role in the first Frozen as the Duke of Weselton. Although Elsa has cut off trade between their kingdoms by the end of the movie, he's still alive, so it's conceivable the same character could return in some fashion. It'd be trickier to bring back Tudyk's Wreck-It Ralph character, King Candy, who is destroyed by the end of the film. But as Tudyk points out, it's also possible he'll just return to both projects as different characters.
However, Tudyk is still pining away for a role within the Marvel Cinematic Universe. Asked which specific film he'd like to be in, Tudyk named Guardians of the Galaxy. Which would be a pretty great fit, come to think of it. Tudyk has worked with director James Gunn before on episodes of Gunn's PG Porn and Tudyk's Con Man. Plus, we already know Tudyk enjoys being part of a ragtag group of reluctant heroes aboard a run-down spaceship.
So, what does Gunn have to say about that?
It's not a yes, and at this point, we don't actually even know if Gunn will be back for Vol. 3. But a future Marvel role does not seem out of the question, given Tudyk's popularity with Disney — and given the fact that the Marvel Cinematic Universe is so big these days, pretty much every actor has dropped in at one point or another.
Moana is in theaters now. Rogue One arrives December 16. Wreck-It Ralph 2 is scheduled for March 9, 2018. No release date has been set for Frozen 2.