'Spider-Man: Homecoming' Gives Spidey's Suit An Upgrade That Fans Will Love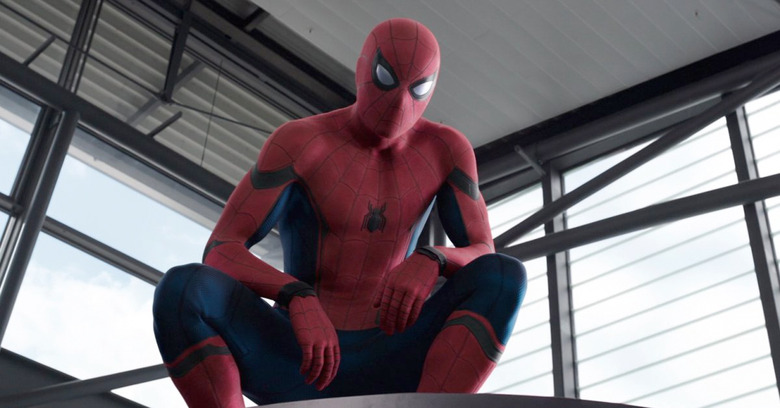 This past weekend brought Comic-Con Experience 2016 to Brazil, and with it came the debut of the Guardians of the Galaxy Vol. 2 trailer (which arrived online shortly thereafter for our viewing pleasure). But another Marvel Studios trailer was shown that we haven't seen yet, and likely won't see until next week when it debuts with Rogue One: A Star Wars Story.
Spider-Man: Homecoming had the first trailer debut at CCXP 2016, and some details have been hitting the web since then. We don't want to spoil anything for those who just want to wait to see it for themselves, but there is one detail worth mentioning regarding a Spidey suit upgrade that longtime webslinger fans will be happy to see Tom Holland wearing on the big screen.
Find out about the Spider-Man Homecoming suit upgrade after the jump, but beware that this detail is from the closing moments of the trailer, so don't read if you don't want to ruin the surprise.
Most of the reactions coming out of Brazil on Twitter were in Portuguese, but those who could translate found one detail popping up with regards to one of the closing moments of the trailer. A new Spider-Man suit was glimpsed at the end with one key addition: web wings. If you're not as hardcore of a Spider-Man fan, this is what that means: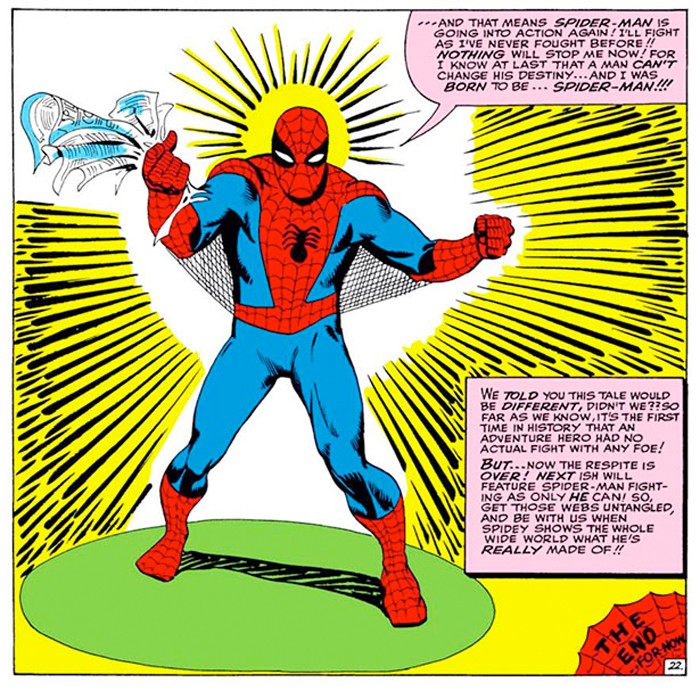 The web wings have been a signature part of certain Spider-Man suits for years, though they would eventually shrink in size before disappearing completely. But we've never seen this element of Spidey's look translated to film before. That will change once we see the trailer as one of the closing moments features Spider-Man flying (or more accurately gliding) through the air with the help of his web wings.
Interestingly enough, the webbing that appeared under Spider-Man's arms in the comics was never used to help him glide through the air. They were just there for aesthetic purposes. However, Spider-Woman had similar webbing that helped her soar through the air, so having Spider-Man take a cue from those comics isn't out of the ordinary.
If you need any more confirmation about the web wings because you don't trust the words of some convention attendees, here's what Marvel's Vice President & Executive Editor of Marvel's Digital Media, Ryan Penagos, offered on Twitter:
There's a case from Tony Stark with an "upgrade" for Spidey. Then we see Spidey leap off a building, open his arms, web wings! #ccxp2016 2/?

— Ryan Penagos (@AgentM) December 2, 2016
So get ready to see some web wing action when the first trailer for Spider-Man: Homecoming arrives in less than a couple weeks. It will debut theatrically with Rogue One: A Star Wars Story, but may arrive online before then, so stay tuned.