Bryan Fuller No Longer Involved In 'Star Trek: Discovery'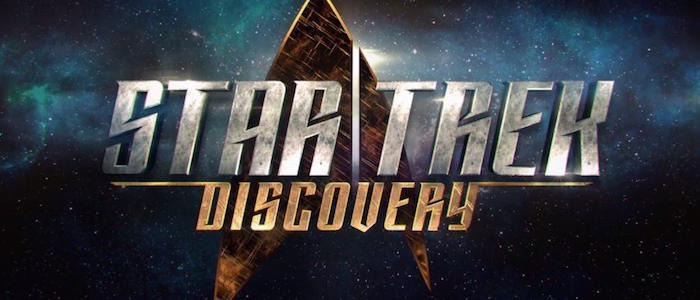 A little over a month ago, Bryan Fuller stepped down as showrunner on CBS's upcoming Star Trek: Discovery series, resulting in the internet making a sound akin to a balloon slowly deflating. After all, Star Trek has seen its ups and its downs, but surely it would've flourished under the watchful eye of the genius behind Hannibal and Pushing Daisies! Without him at the helm, an exclamation point became a question mark. The silver lining was that Fuller would remain on board as an executive producer, allowing him "to remain actively involved albeit not on the day-to-day production level as originally envisioned."
Well, so much for that. In a new interview, Fuller has essentially confirmed that we won't be working on Star Trek: Discovery at all.
Speaking with Newsweek, Fuller said that the production will still utilize the scripts he's written and the first season arc he's plotted, but he won't have any say beyond that:
I'm not involved in production, or postproduction, so I can only give them the material I've given them and hope that it is helpful for them. I'm curious to see what they do with it. [...] They have my number and if they need me I will absolutely be there for them.
Fuller, a veteran of Star Trek: Deep Space Nine and Star Trek Voyager, seemed like a perfect fit to run the new series. Before vacating the captain's chair, he said all of the right things, insisting that Star Trek: Discovery would restore the positivity and hopefulness of creator Gene Roddenberry's original vision for the future. Unfortunately, his Trek duties collided with his showrunning duties on Starz's American Gods, leading to Discovery being delayed from January 2017 to May 2017. Fuller was gone about six weeks later. In the Newsweek interview, he's diplomatic about the whole thing:
It is bittersweet. But it was just a situation that couldn't be resolved otherwise...so I had to step away.
And while Fuller's departure is disappointing, I can only continue to wish new showrunners Gretchen Berg and Aaron Harberts the best of luck. They've inherited the captain's seat under less than ideal conditions, but Star Trek has always been about rising the occasion in the face of things going horribly wrong.
In any case, the show has finally started lining up its crew, with Michelle Yeoh, Doug Jones, and Anthony Rapp boarding the ship. The lead character, a female first officer, has yet to be cast.