Watch: Gareth Edwards Is Asked Whether Jedi Or Leia Will Be In 'Rogue One'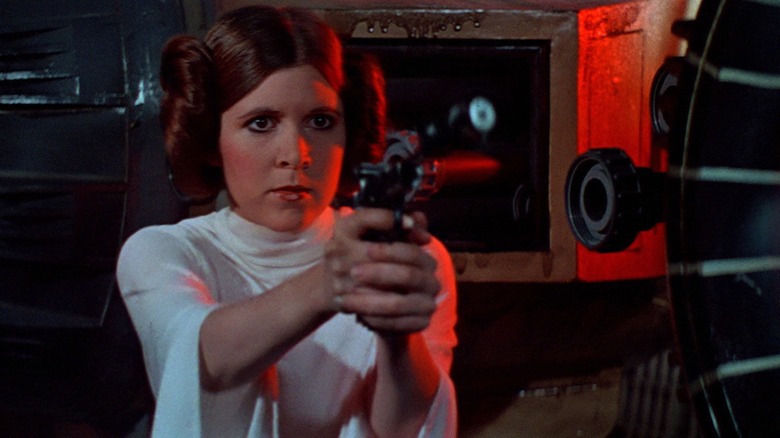 Although Rogue One mostly focuses on a group of heroes and villains we've never seen before, it's no secret that we can expect some familiar faces to crop up as well. Darth Vader has been heavily featured in the marketing, and it looks like we can expect appearances by Mon Mothma, Bail Organa, and Wilhuff Tarkin as well. But is that all? Might we see the likes of Princess Leia or R2-D2 interacting with these characters? Director Gareth Edwards was posed that question in a recent interview. Find out what he had to say. 
Star Wars News Net picked up a recent interview Edwards did in France. At one point, the show host hits Edwards with a barrage of yes or no questions, and his answers are... interesting. As you'd expect, he's loath to give away too much. But his body language seems to suggest something is up. The relevant portion begins around the 6:10 mark if you'd like to see for yourself.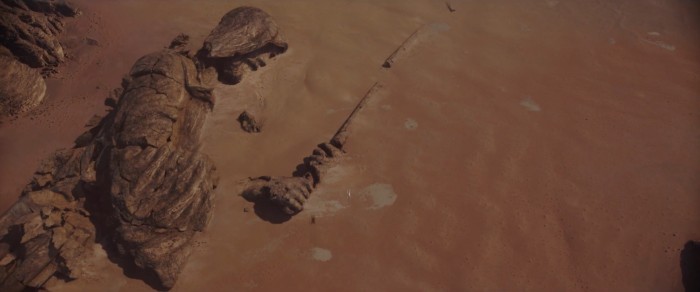 Are There Jedi in Rogue One?
First, the interviewer asks if there will be Jedi in Rogue One. Edwards' answer is "technically, yes." Which is surprising because in the past, we've heard that there are no Jedi in Rogue One. Edwards has stressed there are no warriors with "magical powers," and the film is set in a period when the Jedi are all but extinct. Indeed, he said, "The absence of Jedi hangs over the movie." So what gives?
Well, the word "technically" seems to suggest that whoever represents the Jedi presence, they either aren't really that closely affiliated with the Jedi, or don't really have a large part in the film, or both. We're probably looking at a tangential character or characters, not a central figure. (While there are Force-sensitive characters in Rogue One, like Donnie Yen's Chirrut Îmwe, the cast and crew have made it very clear that he is not actually a Jedi.) Maybe a Jedi is seen in a holographic message, or maybe Edwards is really splitting hairs and counting that half-buried Jedi statue from the trailers.
Or maybe this "technically" Jedi presence shows up in a flashback. Rogue One is primarily set at a time when Jedi are so rare that any Jedi character might be considered significant — but it's worth noting that the film shows bits of Jyn's childhood, which would have been about twenty years earlier. At that time, Jedi would have been more common. Maybe some of them show up in those sequences.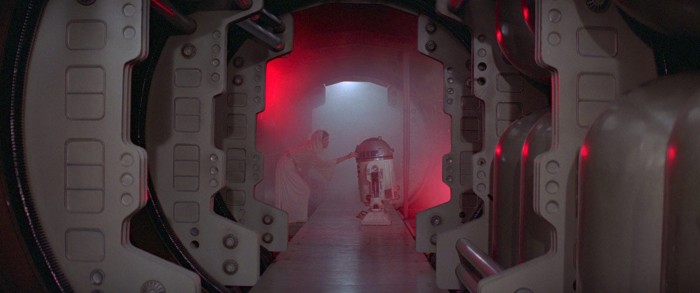 Are Princess Leia and R2-D2 in Rogue One?
Later in the conversation, the interviewer asks Edwards whether Leia will be in Rogue One. The director dodges the question, saying only, "I don't want to ruin it for people."
R2-D2? "I don't want to ruin it for people."
Obviously, these responses don't confirm anything. But it's interesting that he doesn't issue a firm denial, especially since just seconds earlier, he gave a flat "no" when the interviewer wondered if Luke Skywalker might make an appearance. Maybe it's a stretch to read anything into this non-answer. It is very possible that Edwards just thinks refusing to comment will be a better way to keep the mystery alive than offering a firm reply in either direction.
So we'll just point out that narratively, a Leia cameo could easily make sense. For starters, we know for sure her dad's in the movie, so it's not out of bounds to think that she might be floating around somewhere too. More importantly, we know Leia ends up with the Death Star plans by the beginning of A New Hope, and that R2-D2 is with her at that point. It does not seem out of bounds to think we might get to see the handoff between Leia and the Rebels near the end of the movie.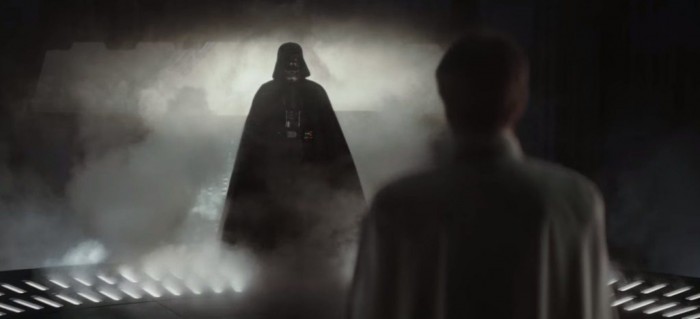 What About Lightsabers?
Elsewhere in the conversation, the host inquires about lightsabers in Rogue One. Edwards readily says "yes," citing Darth Vader and gesturing toward his hip. The bigger question is whether we'll see lightsabers in action, but the interviewer doesn't press him on that front. It seems unlikely Rogue One will feature any big lightsaber battles, but it sounds like we can at least expect to see a sheathed weapon hanging off of Vader's belt, if nowhere else.