Joe Carnahan Hasn't Given Up On His 'Death Wish' Script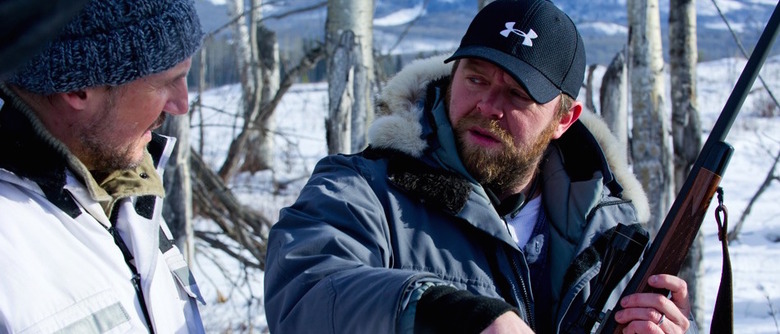 Writer-director Joe Carnahan (Narc) exited the Death Wish remake over creative differences. He wrote the lead role with his frequent collaborator Frank Grillo (The Grey) in mind, but Paramount and MGM insisted on Bruce Willis starring in the film. That idea didn't fly with Carnahan, so he went on to pursue other projects. Eli Roth (Knock Knock) eventually ended up in the director's chair, but Carnahan has hopes of one day reworking his script into a film of his own.
Below, learn more about Joe Carnahan's Death Wish script.
There is some heavy stuff in Carnahan's Death Wish script. The opening scene alone probably would've made a few audience members queasy, but even thematically, it goes to dark places. It's easy to imagine the very R-rated content in that script getting softened, but we'll have to wait and see if that's what happened.
Apparently, MGM made enough changes to Carnahan's script to make the director one day consider recrafting it as an original story. Here's what Carnahan recently told Collider about his script and the one Roth is working with now:
It's being shot right now, they're off shooting a version of that script with Bruce Willis, I think in Montreal, maybe Chicago? I'm not sure. It's, you know, if you don't have something nice to say, you probably shouldn't say it. I got a glimpse of that script, that was reported to be kind of a re-engineering of my script, and I would be less than hospitable if I commented on that. And whatever, I think they're gonna get exactly what they want, and that wasn't what I was interested in doing, and bully to them for sticking their guns, and I'm content to stick to mine, and that script will live to fight another day. That's what I'm gonna look forward to, because it's so radically different from what I did that I'm confident I can rework that into something just as good as it is on the page. It's really a great script, man.
The director continued:
Oh yeah, I don't think there's any question about [still making it], and I think I'll wait a few years and explore that, because I believe that it's, in terms of that genre and revenge vigilante, I just thought it was so cool. And it's set in a completely different place. A big part of mine was where it was set, which is L.A. It wasn't cold weather, it wasn't a Chicago or New York film, it was an L.A. film, and it was much more of a Michael Mann kind of world, Collateral kind of world, than it was the original Bronson. And I think they're going back to something that hews more closely to that, which is fine, but I'll be interested to see what it does and what the reception is.
Carnahan has often said his vision for Death Wish was inspired by Michael Mann's authentic portrayal of Los Angeles in Collateral. "It's on buses, cabs, metro trains," Carnahan once said, explaining how he wants to portray the city. "I want to show an unseen version of L.A. L.A. on foot. Prowling. Hunting. The vast emptiness of downtown..." Hopefully, in a few years down the line, Carnahan will get to show that side of Los Angeles with his disturbed surgeon-turned-vigilante protagonist.