Cool Stuff: 'Game Of Thrones' Wine Will Allow You To Drink And Know Things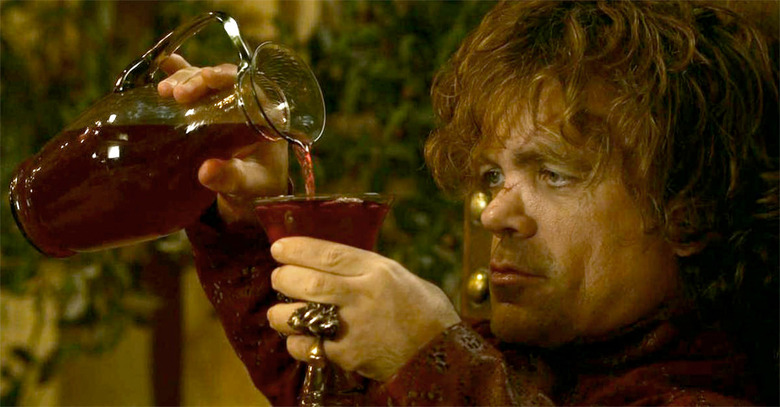 In addition to all the murder, betrayal and sex on Game of Thrones, there's also a lot of drinking. And soon enough you'll be able to drink with the best of them with a fine alcoholic beverage inspired by the HBO fantasy series.
Vintage Wine Estates is teaming with HBO for an officially licensed Game of Thrones wine, and you'll be able to get your hands on it before the seventh season premiere arrives on the cable network next year.
The wines inspired by Game of Thrones will include a Chardonnay and a reserve-style Cabernet Sauvignon, all for you to drink and know things just like Tyrion Lannister. Here's what Pat Roney, President and CEO of Vintage Wine Estates, had to say about the new wines:
"Any fan of Game of Thrones appreciates the role wine plays in the saga. We are very excited to partner with HBO to give those fans some delicious wines to sip as they plot their own paths to the Iron Throne."
But the bad news is that these won't be ready to give to your fantasy loving friends this Christmas. Instead, they'll be available across the country starting next spring. But since the seventh season of Game of Thrones probably won't arrive until the summer, that should give you plenty of time to stock up (and there's Game of Thrones beer to hold you over too). Just make sure that someone hasn't put anything suspicious in your cup before you take a sip, because you don't want to end up like King Joffrey, do you?