Star Wars Bits: Darth Maul's Comic, 'Star Wars'-Inspired Laser Tag, And The 'Clone Wars' Spin-Off That Almost Happened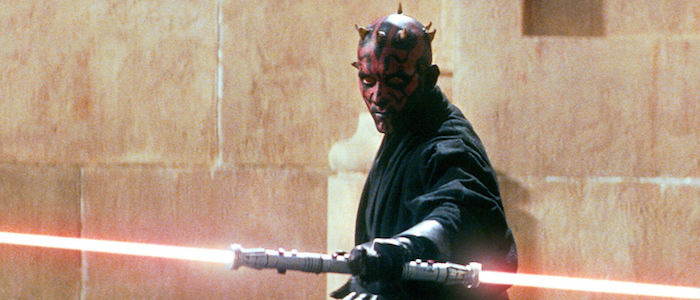 In this edition of Star Wars Bits:
Darth Maul is getting his own comic book miniseries.
A Star Wars: The Clone Wars season five storyline was almost its own movie.
Stranger Things star Millie Bobby Brown would like to play Princess Leia.
New Han Solo actor Alden Ehrenreich has not met Harrison Ford yet.
Yeah, J.J. Abrams is a little sad that he's not directing Star Wars right now.
Updates on Visceral's new Star Wars video game.
Marvel's Poe Dameron comic sheds light on the Battle of Jakku.
And more!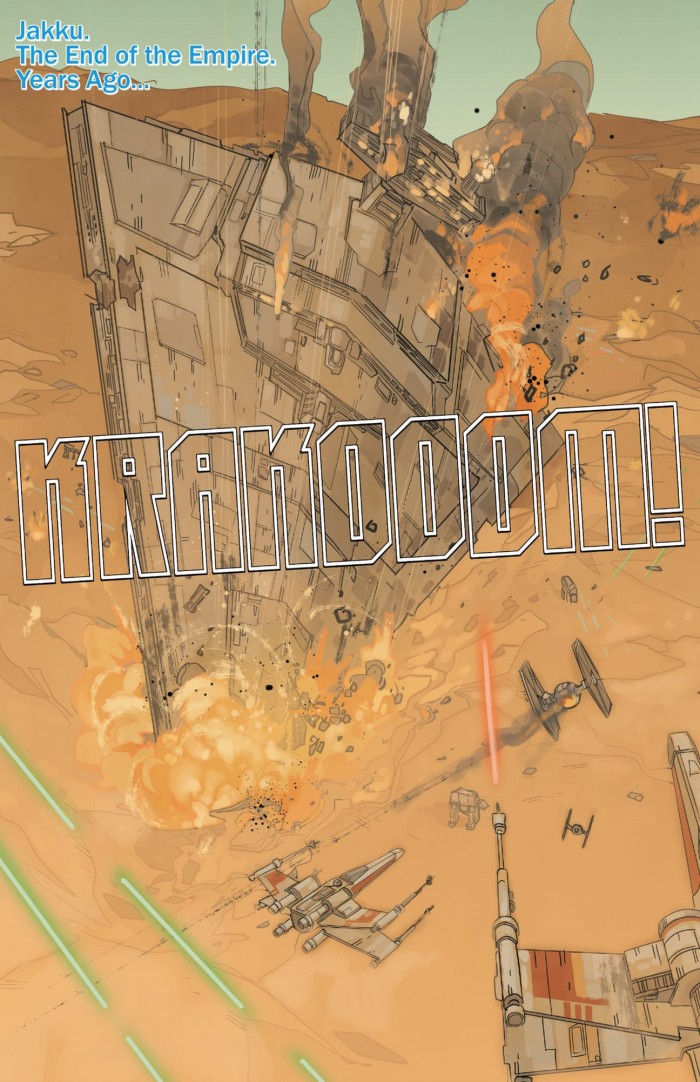 If you haven't been reading Marvel's Poe Dameron comic book series (which takes place in the months before the events of Star Wars: The Force Awakens),
will fill you in on the latest details that connect this book to the larger saga. First of all, it seems that the book's main villain, the First Order operative Agent Terex, is a veteran of the Battle of Jakku, which led to the wasteland of walkers and spaceships seen in the opening act of The Force Awakens.
A new episode of Star Wars Explained goes into much more detail, should you want to learn more.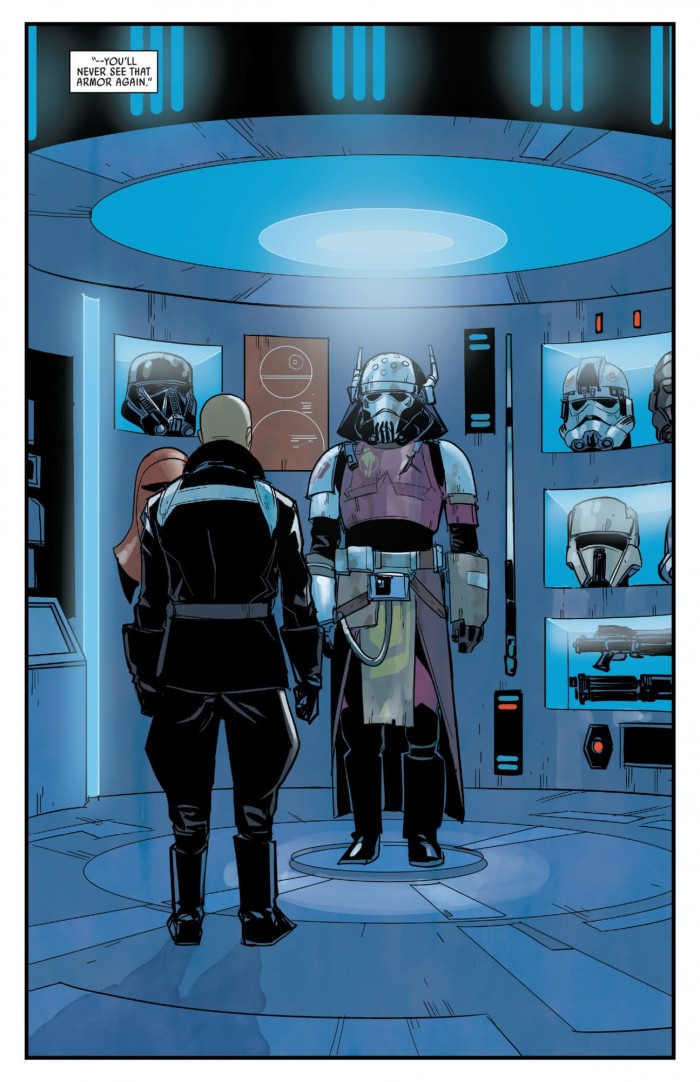 And in another nice touch, Terex's trophy room is home to artifacts from across the former Empire, including black Death Trooper helmet. We may have not seen Director Orson Krennic's squadron of highly trained soldiers in the original trilogy, but the comics are already doing the heavy lifting and inserting Rogue One details into the universe.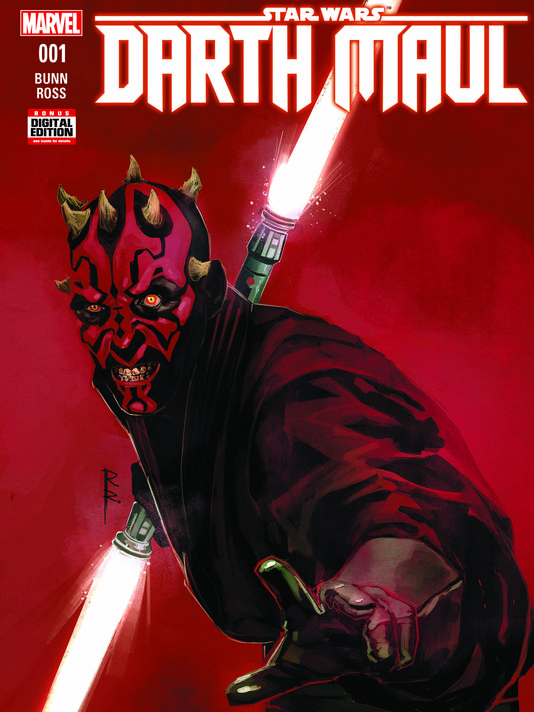 While Marvel maintains a handful of ongoing Star Wars comic books, they have also previously published five-issue miniseries focusing on characters like Princess Leia, Chewbacca, young Ankain Skywalker and Obi-Wan Kenobi, and Lando Calrissian. A miniseries following Han Solo just published its (very good) final issue and Marvel promptly announced their next miniseries: a five-issue look at the early days of Darth Maul. Here's how
describes the plot, which takes place before the events of The Phantom Menace:
The comic finds Maul an untested warrior under the training of Darth Sidious, who would later become the Galactic Emperor. Told to stand down from engaging with Jedi yet, Maul hunts down the worst of the worst in the cosmic underworld to vent his frustration.
After learning a young Jedi Padawan named Eldra Kaitis has fallen into the hands of a crime lord, Maul seizes an opportunity to test his skills against a real Jedi but also maybe turn someone else to the dark side.
The comic is scripted by Cullen Bunn and illustrated by Luke Ross and will hopefully continue what Star Wars Rebels has begun: the transformation of Darth Maul from a cool but one-dimensional villain into one of the saga's most interesting characters.
A veteran of the Clone Wars, now fighting against the Empire. #RogueOne pic.twitter.com/2l3FHC8pkM

— Star Wars (@starwars) November 28, 2016
The upcoming Rogue One looks to diverge from the usual template in a number of ways, but one of the most telling choices is how it will be the first big screen Star Wars movie to feature a character originally introduced on a television show. Forest Whitaker's Saw Gerrera made his debut on Star Wars: The Clone Wars and the new film will catch up with him decades later...and a lot has changed, something that is obvious even in promotional tweets by the official Star Wars Twitter account.
And while we're on the subject of Star Wars: The Clone Wars, Pablo Hidalgo of the Lucasfilm story group took to Twitter to explain that the well-liked Jedi youngling episodes from season five of the show were, at one point, edited together into a full-fledged spin-off movie. Ultimately, the concept was dropped by George Lucas, who has the episodes split back up and reinserted into the show's fifth season.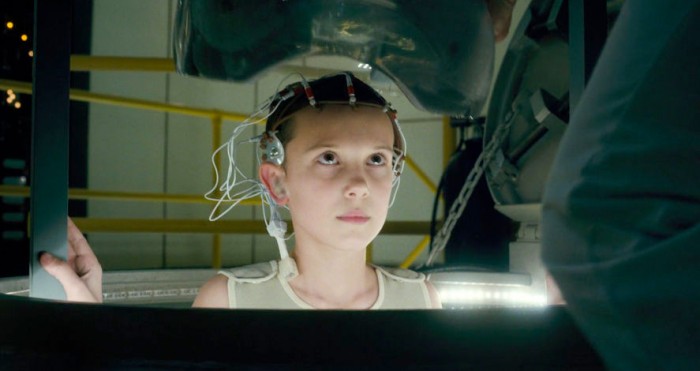 Today in "A Recognizable Actor Wouldn't Say No to Star Wars" news, Stranger Things star Millie Bobby Brown
told the Rhode Island Comic-Con
that she'd love to play a young Leia Organa:
Princess Leia. If they made – I think they are making another Star Wars – I would love a role like that. Because I want to do something far from Eleven or Madison.
Of course, this is non-news of the highest order. But a spin-off movie following a young Leia as she spies for the Rebel alliance would be cool and Brown (when she isn't playing a damaged psychic girl with a shaved head) does look just enough like a young Carrie Fisher.
Brown would make an uncanny young Princess Leia. Age gap between her & Ehrenreich is only one year more than the gap between Ford & Fisher. pic.twitter.com/qcB5TkMdAA

— GeekTyrant (@GeekTyrant) November 14, 2016
And here are some visual references! For the record, Carrie Fisher was 19 and Harrison Ford 33 when they shot the original Star Wars. Alden Ehrenreich, who plays Han Solo in Chris Miller and Phil Lord's upcoming spin-off, is currently 27 while Millie Bobby Brown is currently 12.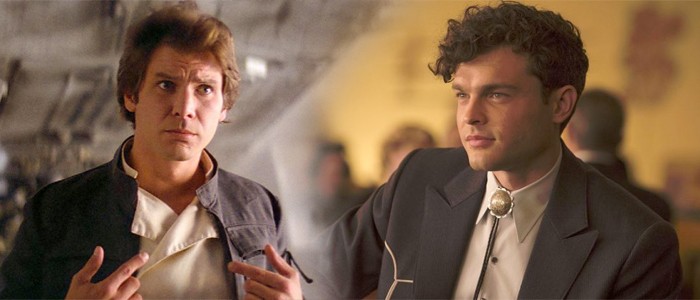 While we're on the subject of young versions of Star Wars characters, Alden Ehrenreich told
that he hasn't actually met Harrison Ford quite yet, but he's hoping to make it happen:
I haven't asked yet but I'm hopeful it will happen. His spirit has been pervasive.
He also had plenty of kind words for Donald Glover, who will co-star as Lando Calrissian in the film:
He's wonderful, I think he's going to do an excellent job. He's such an interesting guy. He's a successful standup, comedy writer, show runner, director, actor, rapper — and now Lando.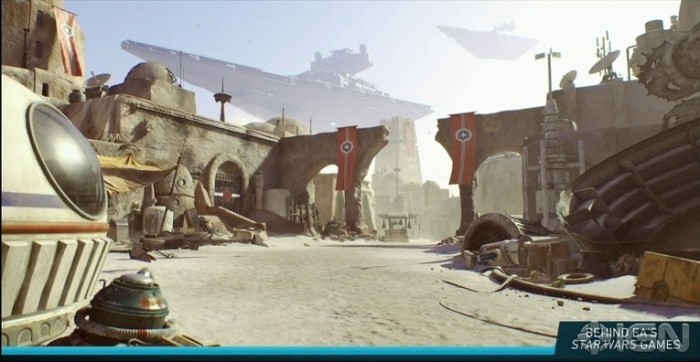 Aside from a few pieces of concept art, we haven't seen much from Visceral's upcoming Star Wars game, which is still a few years away and whose plot remains a guarded secret. However, Amy Hennig, who joined the project after writing the first three Uncharted video games, says (via a much larger profile in
) this won't be just another Nathan Drake adventure dressed up in Star Wars clothes:
While the new Star Wars game will be spiritually similar to Uncharted, Hennig insists it won't be "Star Wars Uncharted." It's an important distinction to make. For example: you'll never see an Uncharted game cutting away to the point of view of the villain. It may be third person, but we're always following the hero, as in the Indiana Jones films. Star Wars, however, is different. It's more of an ensemble adventure with multiple character arcs, which enables everyone to do things in parallel – witness the Death Star escape in A New Hope.
This being an ensemble game reminds me of Grand Theft Auto V, which let the player jump between its three main characters and follow their own separate storylines, often within the same mission. It's not clear how this will work in Visceral's game, but it's certainly an intriguing morsel of information.
For games you can buy right now, there's the new "ultimate edition" of Star Wars Battlefront, which comes packaged with all of the available DLC, including the upcoming Rogue One-themed Scarif map. The preview for this package features footage from the Scarif mission, should you want to get a taste of what to expect.
Speaking of games, Great Big Story has assembled a fun video profile on George Carter, the man who invented laser tag in Dallas, Texas decades ago...after watching Star Wars and being inspired by the opening battle between Stormtroopers and Rebel forces.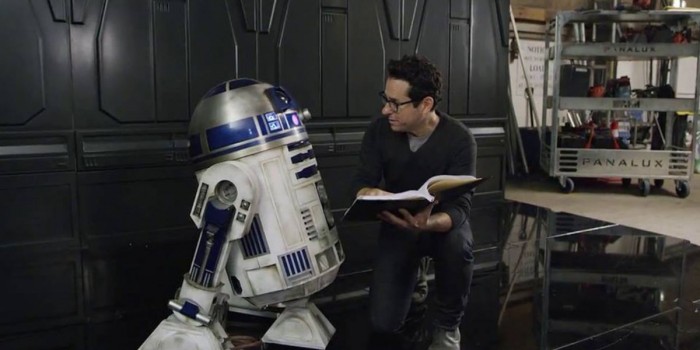 Variety
spoke with J.J. Abrams for a feature about the current state of the Star Wars series and the Star Wars: The Force Awakens director admitted that yeah, he does miss calling the shots on the sequel trilogy:
I'd be lying if I said there weren't pangs of regret. Particularly when I realize I won't get to say 'Action!' to Daisy Ridley, or get to work with Mark Hamill in a scene where he gets to speak.
He spoke about the inherent flexibility of the various spin-off movies, which will have the freedom to diverge from the core "episodes" in major ways:
One of the many wonderful byproducts of the universe that George created is that nearly anything can happen within it. There are other stories that we can tell in that same transportive and transcendent spirit. Going forward, you're going to see movies that shift tonally, some that are grittier and tougher, and some more comedic in nature.
Speaking of Variety and J.J. Abrams, the director participated in a video for the publication where he interviews Disney CEO Bob Iger and the two men discuss their early Star Wars meetings...which included Iger informing Abrams that he was really making a $4 billion movie. No pressure.
Great kids. A little cocky, though. #StarWarsRebels pic.twitter.com/lMc0yw7JOV

— Star Wars (@starwars) November 20, 2016
One thing J.J. Abrams didn't do was cheekily insert himself into Star Wars canon. Matt Martin, Lucasfilm's manager of digital content and community relations, and Andi Gutierrez, the host of The Star Wars Show and the digital communications manager for StarWars.com, were slyly inserted into a recent episode of Star Wars Rebels as the crew of Sato's Hammer. Matt Martin's in-universe counterpart if Mart Matin, while Andi Gutierrez has become Gooti Terez.
Speaking of The Star Wars Show, here's the latest episode, which celebrates the twentieth anniversary of StarWars.com and puts a Sphero BB-8 through an obstacle course.