'Star Trek: Discovery' Casts Michelle Yeoh, Doug Jones, And Anthony Rapp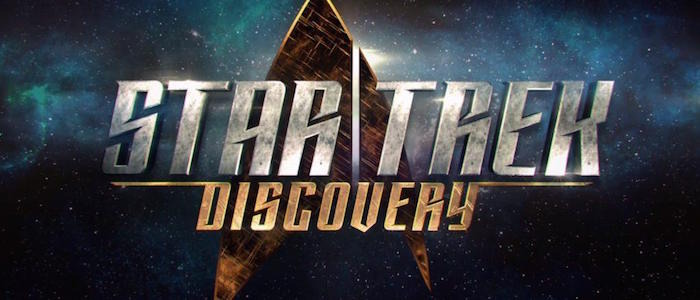 Star Trek: Discovery has beamed up its first three cast members. Doug Jones, Michelle Yeoh, and Anthony Rapp are all coming aboard the new CBS All Access series, which is set about a decade before the events of the original Star Trek show. Learn more below, including details on the characters they'll be playing. StarTrek.com announced the new Star Trek: Discovery cast members today.
#StarTrekDiscovery beams up first three cast members. Details at https://t.co/Y931pXOOjg @startrekcbs pic.twitter.com/J5vVawcN0c

— Star Trek (@StarTrek) November 29, 2016
Rapp will play Lt. Stamets, described as "an astromycologist, fungus expert and Starfleet science officer on the starship Discovery." Entertainment Weekly adds that Stamets is the gay character previously promised by former showrunner Bryan Fuller. While this summer's Star Trek Beyond revealed that Sulu is gay in the Kelvin Timeline, the character was written as straight in the original series. Therefore, Stamets will be the first Star Trek character originally conceived as gay. Rapp, who is himself gay, is best known for originating the role of Mark in the stage musical Rent. His screen credits include A Beautiful Mind, Dazed and Confused, and School Ties.
Yeoh has been cast as Captain Georgiou, who runs the Starfleet ship Shenzhou. Her involvement was first revealed by producer Nicholas Meyer last week, but today's announcement confirms it. The actress can currently be seen as Lotus on Netflix's Marco Polo, and she's appeared this year in Crouching Tiger, Hidden Dragon: Sword of Destiny, Morgan, and Mechanic: Resurrection.
And rounding out this first batch of casting announcements is Jones, who'll play a Starfleet science officer known as Lt. Saru. Most intriguingly, his character is a member of an alien species new to the Star Trek universe. That should be right up Jones' alley, as he's been known to disappear into nonhuman roles in films like Hellboy, Pan's Labyrinth, and Fantastic Four: Rise of the Silver Surfer and shows like The Strain. He recently reunited with Guillermo del Toro for the horror maestro's latest, The Shape of Water.
Star Trek: Discovery will debut on CBS All Access in May 2017. More casting announcements are expected to arrive in the coming days. Gretchen Berg and Aaron Harberts serve as showrunners on the series, replacing Fuller after he stepped down from the role last month. Fuller remains on board as an executive producer, along with Akiva Goldsman.