Cool Stuff: Long-Lost Original 'MST3K' Episodes Found And Available To Download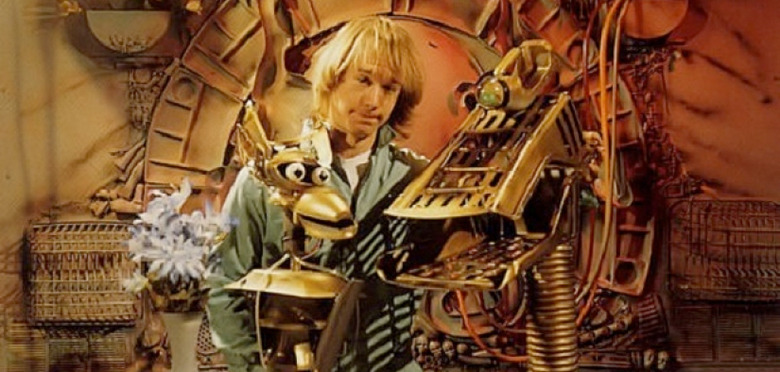 As fans of the cult favorite comedy series know, Mystery Science Theater 3000 is coming back in a big way with new episodes crowd-funded by fans and coming to Netflix in the not-too-distant future. There's no indication as to exactly when the 14 new episodes will be made available in 2017 just yet, but there is something that might help hold fans over until then.
As one of the rewards for certain backers of the Kickstarter project for MST3K, creator Joel Hodgson revealed the two first episodes of the show that were believed to be lost but ended up being discovered in the past few months. And the good news is that even if you're not one of the lucky ones to receive these episodes as a Kickstarter perk, you can still watch them.
Find out how to watch the Mystery Science Theater 3000 lost episodes after the jump.
Den of Geek called our attention to this awesome revelation that shows fans just how the show began on the Minneapolis-St Paul area TV station KTMA before becoming a cable sensation. However, don't expect a show anywhere near the quality of the program that we've come to love. As Hodgson explains, this is more of a "rough draft" for what the show would become. In the e-mail sent to backers, he said:
"I really loved getting a chance to see these early episodes again. You can see Josh [Weinstein] and Trace [Beaulieu] and me just wading into 'movie riffing' and starting to

play

with all the elements and dynamics of the show and the set pieces. Obviously, it's pretty slow. We didn't pre-watch any of the films or even attempt to write any jokes; it's just us, starting out, 'blue skying' it. Naturally, if I could have known that, almost 30 years later, there would be a group of about 50,000 folks looking at these as a sort of 'historical document,' I probably would have tried to find ways to put more time into them. But, as they say, it is what it is."
The movies they watch are Invaders from the Deep and Revenge of the Mysterons from Mars, both of which aired as a double feature on KTMA on November 24th, 1988 and haven't been seen again since then except in the form of bootleg recordings. You can download them by clicking each title's respective link. Enjoy!