'Westworld' Season Finale Trailer: ''The Bicameral Mind'' Returns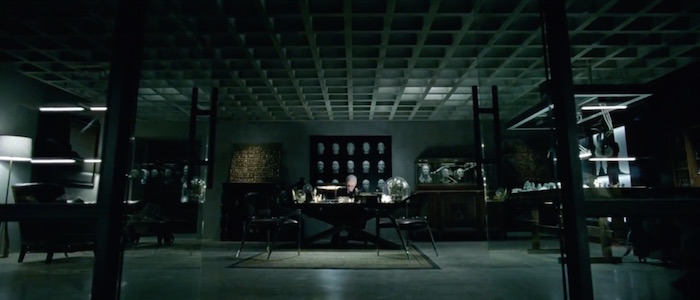 Earlier this season, Westworld introduced the bicameral mind into its mythology, a real-world theory that suggests human consciousness evolved because the human brain would have conversations with itself, possibly leading early humans to believe they were communicating with a higher power. In ways both fascinating and creepy, Westworld took this concept and made it literal. Now, the season finale is right around the corner and it's titled "The Bicameral Mind." Yeah, it certainly sounds like something fairly huge is set to go down.
Sunday night's episode set the stage for the finale with a wave of answers to a whole bunch of burning questions. We learned the truth about Arnold and the nature of Bernard Lowe's existence. The show's complex timeline finally began to take coherent shape. Maeve's plan to escape the park really started to heat up. And at the same time, "The Well-Tempered Clavier" concluded with a series of cliffhangers: William showing his true colors to Logan, the Man in Black reuniting with Dolores, Teddy learning some harsh truths about his scripted origin story, and Bernard Lowe possibly perishing at his own hand, albeit by Dr. Ford's command.
So if the Westworld season finale trailer looks a little apocalyptic, that's perfectly understandable.
"The Bicameral Mind" marks co-creator and showrunner Jonathan Nolan's first return to the director's seat after helming the pilot. Like with the pilot, he wrote the script alongside his fellow creator and showrunner, Lisa Joy. While we have no idea what Nolan and Joy have cooked up for their finale, Jimmi Simpson (who plays William on the series) was very enthusiastic about the episode in an interview with Vanity Fair:
I would say I was on the edge of my seat all the way until I got the tenth script. I think we all had different ideas, and then when 10 came — I think I could speak for most of the cast — the general feeling was like, 'Holy f—king s—t.' Because basically, what they've done is they've somehow tied up everything you wanted to know and then pointed this whole world of other s–t that you hadn't really thought of that now you really, really want to know, too. It's not some bulls–t cliffhanger where you're like, 'Oh f–k, what now?' It's like, 'Oh my God, thank you, and I can't wait for more.'
The Westworld season finale will air on HBO this Sunday. As always, we'll have our full coverage of the episode the following morning.