Why 'Star Wars' Search For An Experienced Female Director Isn't Good Enough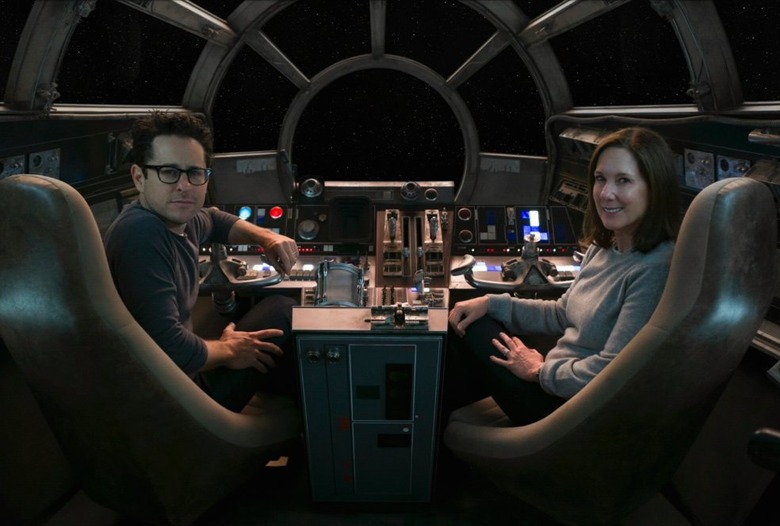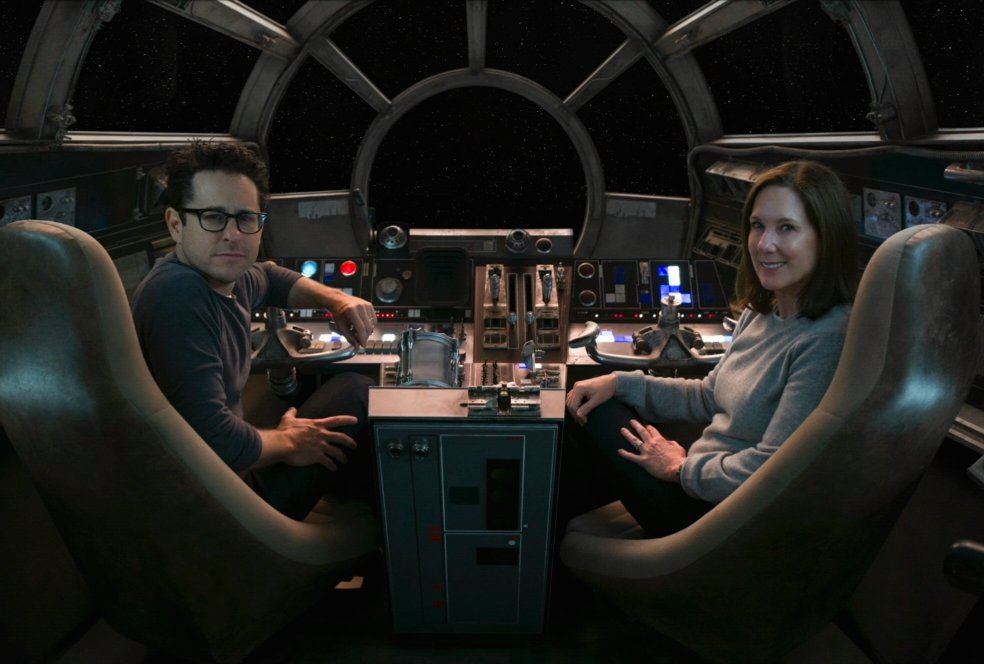 In a lot of ways, the Star Wars franchise is more female-friendly than ever. Rey and Jyn are positioned as the first new protagonists of the Disney era. Women like Kathleen Kennedy and Kiri Hart are in charge behind the scenes at Lucasfilm, and women make up half the executive team. But there's one area of Star Wars filmmaking that shows a disappointing lack of progress: even now, every single filmmaker who has directed or is slated to direct a Star Wars movie is male.
And although Kennedy has insisted we will see some female filmmakers join the Star Wars franchise someday, it sounds like that day might still be a ways off. In a recent interview, Kennedy said the difficulty so far has been finding female filmmakers with the right experience. 
Speaking to Variety, Kennedy said she wants to keep bringing more diversity into the Star Wars franchise and cited the hiring of a female director as a top priority. However, she continued:
We want to make sure that when we bring a female director in to do Star Wars, they're set up for success. They're gigantic films, and you can't come into them with essentially no experience.
On the one hand, it's fair enough for Star Wars to want experienced helmers steering the ship, and their choices so far do demonstrate caution. J.J. Abrams already had several features under his belt, including two Star Trek movies, before he directed The Force Awakens. Phil Lord and Chris Miller (Han Solo) have churned out hit after hit, including The Lego Movie. Gareth Edwards (Rogue One) and Colin Trevorrow (Episode IX) are coming off of Godzilla and Jurassic World, respectively. The least experienced director Disney has ever hired for a Star Wars movie is Chronicle director Josh Trank, and, well, we all remember how that turned out.
But Kennedy's "experience" requirement exists within a system that consistently disadvantages female filmmakers. It is true that there are not many women directors with big-budget blockbuster filmmaking experience — because women directors are rarely offered those types of projects to begin with. Star Wars' sister franchise Marvel won't get around to hiring its first female director until Captain Marvel, its 21st film. Elsewhere in the Disney family, A Wrinkle in Time has made Ava DuVernay the first black woman in history to direct a $100 million movie – which is great for DuVernay and Disney, but speaks volumes about how rare these opportunities are for women in general and women of color in particular.
Even when women do make hit blockbusters, that experience rarely leads to more of the same. Twilight, Fifty Shades of Grey, and Pitch Perfect 2 all made bank at the box office, but none of them seem to have translated so far into more big-budget work for Catherine Hardwicke, Sam Taylor-Johnson, or Elizabeth Banks, respectively. (It's also worth pointing out that studios seem more inclined to hire women for movies targeted specifically at women, which blockbusters rarely are — and even then, female-led films like Hunger Games and Divergent still go to men all the time. But that's a conversation for another time.)
Meanwhile, plenty of execs seem willing to gamble on male filmmakers with scant experience. While Trevorrow comes into Episode IX with Jurassic World on his resume, his only feature directing credit before that was the scrappy indie Safety Not Guaranteed. Kong: Skull Island is only the second feature film directed by Jordan Vogt-Roberts, after the coming-of-age indie The Kings of Summer. Jon Watts scored the Spider-Man: Homecoming gig on the strength of two low-profile, low-budget films, Clown and Cop Car. Heck, there was a time when Warner Bros. was prepared to let Seth Grahame-Smith make his feature directing debut on The Flash, part of its flagship DC universe.
None of this is to say that these male filmmakers don't deserve the chances they get, or that Lucasfilm is obligated to hire any female newcomer who comes knocking — just to point out that the odds are stacked against women from the beginning. Female directors struggle to get hired for giant franchise movies, even as studios scoop up similarly qualified male directors by the armful. Then they get punished for not having enough experience when the next giant franchise movie comes around looking for someone to hire. On an already uneven playing ground, Kennedy's emphasis on "experience" shuts out a huge number of female directors who could make the most of this opportunity.
For what it's worth, Kennedy claims Lucasfilm is making an active effort to seek out promising up-and-comers. "We want to really start to focus in on people we would love to work with and see what kinds of things they're doing to progress up that ladder now, and then pull them in when the time is right," she said in that same interview. And she has been consistent in stating her intention to bring a female filmmaker into the Star Wars fold. "It is going to happen," she said last year. "We are going to hire a woman who's going to direct a Star Wars movie."
But if Lucasfilm is serious about bringing in a female filmmaker, it's not enough to sit and wait for one to come along with a long and consistent track record of $100 million blockbusters. They'd do better looking at women with other kinds of experience — TV stalwarts like Michelle MacLaren and Lesli Linka Glatter, say, or low- to mid-budget vets like Niki Caro and Lone Scherfig — and surrounding them with the resources and colleagues they need to succeed on a "gigantic" film. After all, that's how they wound up with Rian Johnson, who's coming into Episode VIII with a resume of indie flicks and TV credits.