VOTD: 'Guardians Of The Galaxy Vol. 2' Trailer Gets The LEGO Treatment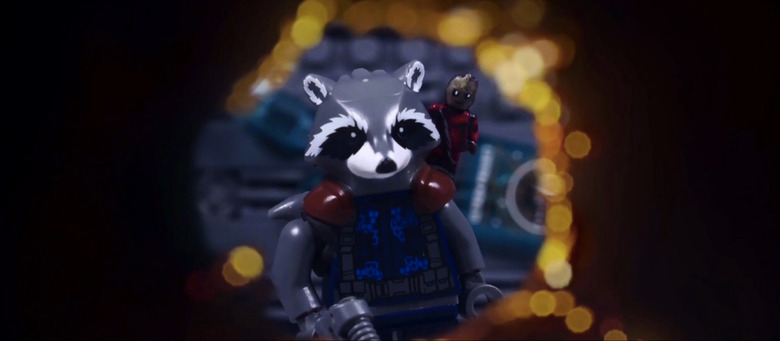 Just before Doctor Strange arrived in theaters, we were treated to the first sneak peek of footage from Guardians of the Galaxy Vol. 2. It was nowhere near the amount of footage that was shown at San Diego Comic-Con earlier this summer, but it was a solid tease of the sequel that we'll certainly see more of in the near future.
Now, just for fun, a LEGO master builder and Marvel fan has recreated the entire Guardians of the Galaxy 2 sneak peek in LEGO form. There wasn't anything particularly difficult to recreate in this first batch of footage, but that doesn't make his efforts any less impressive and admirable.
Watch the Guardians of the Galaxy 2 LEGO trailer after the jump.
Huxley Berg Studios is behind the creation, and as you might have guessed, he's created several other LEGO videos, some which are even more impressive than this. Surely he'll have to do another one of these once we get a full trailer for Guardians of the Galaxy Vol. 2. We have no indication of when that will happen, but hopefully it's sooner than later. We know a Spider-Man: Homecoming trailer will be attached to Rogue One: A Star Wars Story, but could Marvel double up and also have a Guardians 2 trailer there as well? We'll just have to wait and see.
Set to the backdrop of 'Awesome Mixtape #2,' Marvel's Guardians of the Galaxy Vol. 2 continues the team's adventures as they traverse the outer reaches of the cosmos. The Guardians must fight to keep their newfound family together as they unravel the mysteries of Peter Quill's true parentage. Old foes become new allies and fan-favorite characters from the classic comics will come to our heroes' aid as the Marvel cinematic universe continues to expand.
Guardians of the Galaxy Vol. 2 opens in theaters on May 5th, 2017.